London 2012 – The Hackney Wick buff – what's left?
Hackney Wick, where the worlds first plastic was produced many years ago, sits opposite the gleaming new spires of the Olympic Park in Stratford, East London. Currently it is home to light industrial units in varying states of decay along with an increasingly vibrant artistic community. It is separated from the event everyone is talking about by just a slim stretch of water but is in reality worlds apart. Over recent years its been one of the best places in London to see street art and graffiti but recently much of this has been buffed back to bare brick or painted over. So what's left? Art Of The State went for a trudge round the area on the eve of the opening ceremony.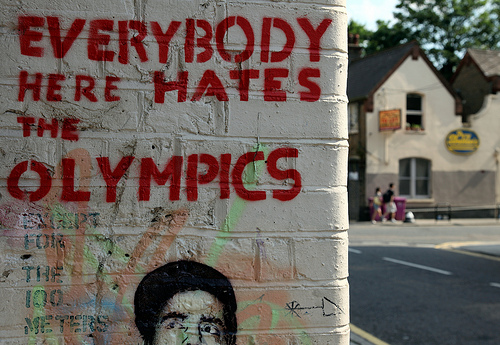 First things first, it's pretty obvious that not everyone around here welcomes the Olympics. Protests abound from the quick stencil above to large vinyl banners hanging from businesses demanding justice for their concerns. There's been a lot of talk about regeneration of the East but that work seems to end abruptly on the other side of the water.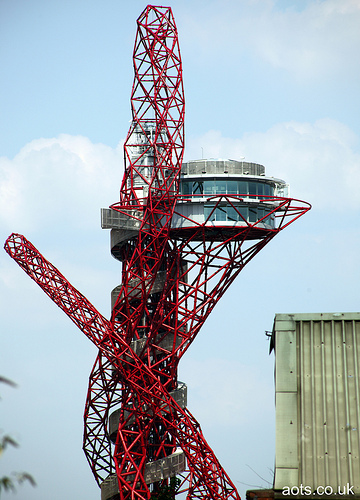 New structures dominate the skyline and and provide a contrast with the run down feel of the Wick. Will the eager eyed spotter be able to see any of the graffiti and street art in the area from the top of Anish Kapoor's Orbit tower? It seems most work facing this structure has been removed. Looking the other way though there is still plenty about if you're walking around. Here's a whistle stop tour of what you can find.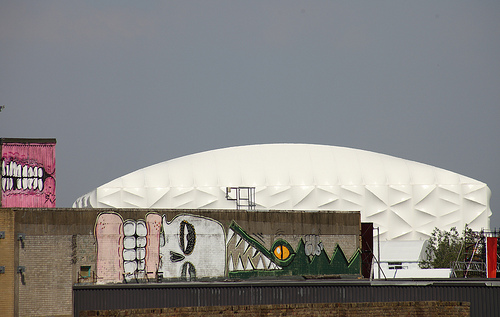 The Basketball Arena viewed from Hackney Wick has Sweet Toof, Rowdy and Cyclops in the foreground when viewed from Hackney Wick Station bridge.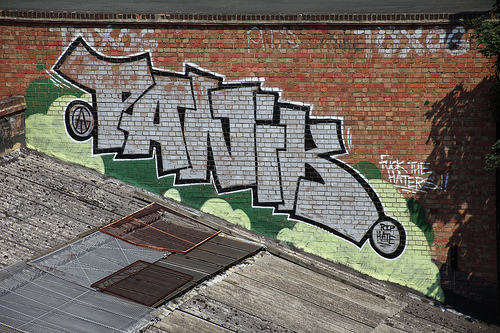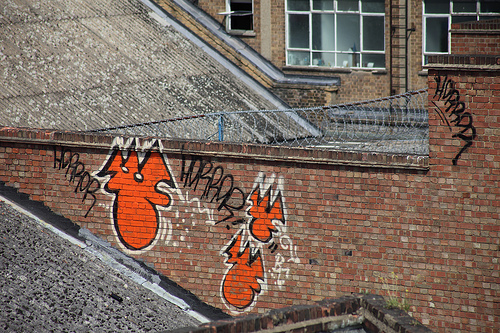 London legends Panik (ATG) and Tox, Tek / Horror up on the rooftops,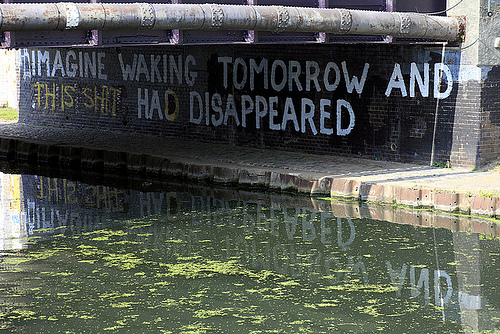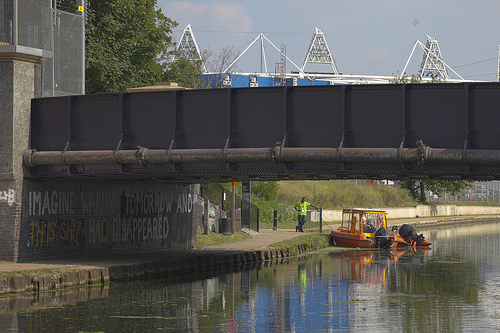 Bill Drummond's quote "Imagine Waking Tomorrow And All Music Has Disappeared' on the river path has been amended to read "Imagine Waking Tomorrow And This Shit Had Disappeared".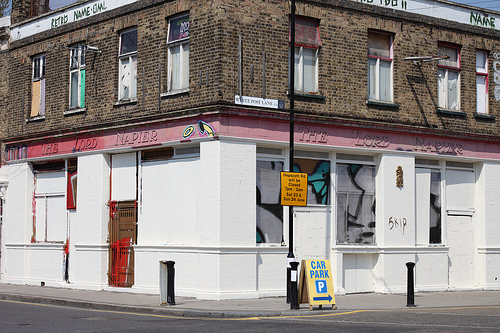 The Lord Napier pub used to be covered in graffiti but is now a plain white. Can't see that lasting too long!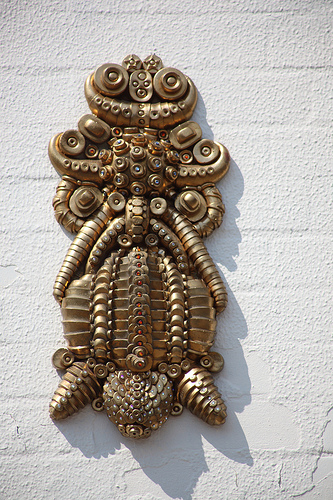 Looks like a work by Cityzen Kane on the exterior of the pub.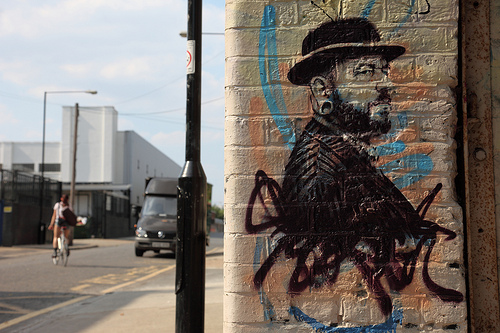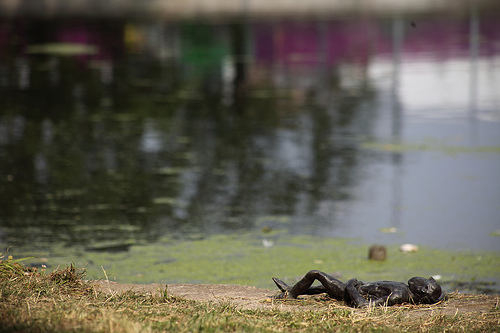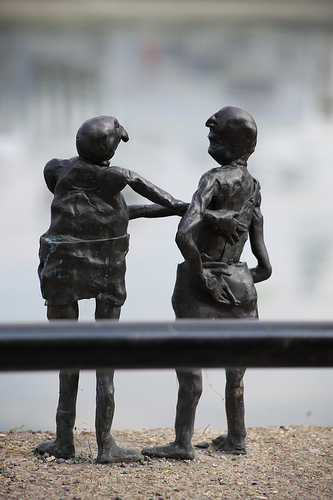 I've never managed to find out who did these foot tall sculptures by the water but amazingly they're still there.
Mighty Mo / Sweet Toof / Gold Peg / Cyclops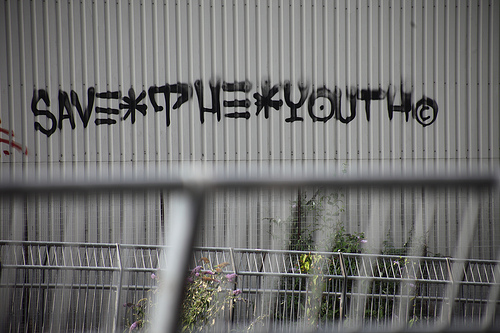 Sickboy – Save The Youth still running.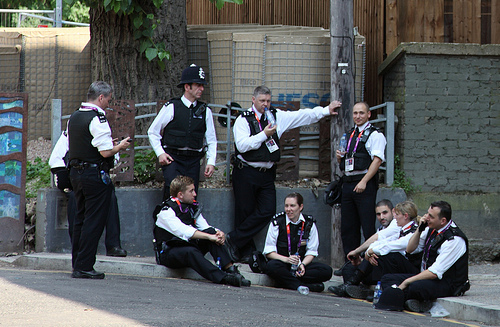 Even the cops are looking chilled out. What's going on? You get the feeling this areas going to get proper battered again when the Olympics have finished and all the security has moved on.