D.O.A. say goodbye to London in style
Well it certainly didn't feel like a band hitting the blocks at the end of their career. For those lucky enough to be there this 'farewell' show from the Canadian punk stalwarts before singer / guitarist Joey 'Shithead' Keighley goes into politics was a show to live long in the memory.
I arrived a bit too early to find the venue near empty but by the time Social Schism hit the stage the hall was three quarters full. The Southend three piece proved to be a great support slot, plenty of banter with the crowd with many a story told amongst some driving hardcore punk. A discussion on rock classics and the guitarists request for birthday drinks were aired but the funniest moment of the entire evening was when they split the crowd in half just like they do at those big rock gigs. Great stuff!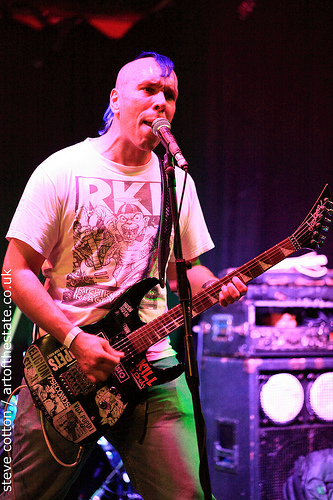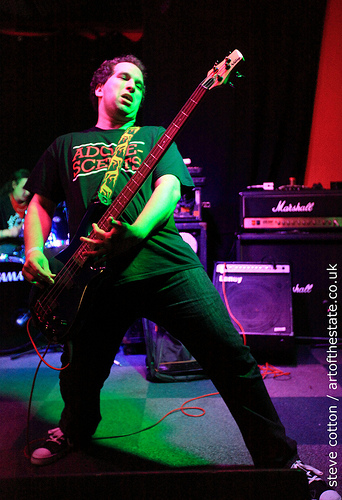 Social Schism (photos: Steve Cotton)
Next up were Sick On The Bus with their epitome of punk rock don't give a fuck attitude and fast thrashy numbers they careered through a decent length set only pausing to take the piss a bit every so often. Near the end they were joined by Wakey (him out of the English Dogs) sporting a rather jaunty hat and a cheeky grin. By this time the venue was full  and everyone was raring to go for the arrival of DOA who duly hit the stage.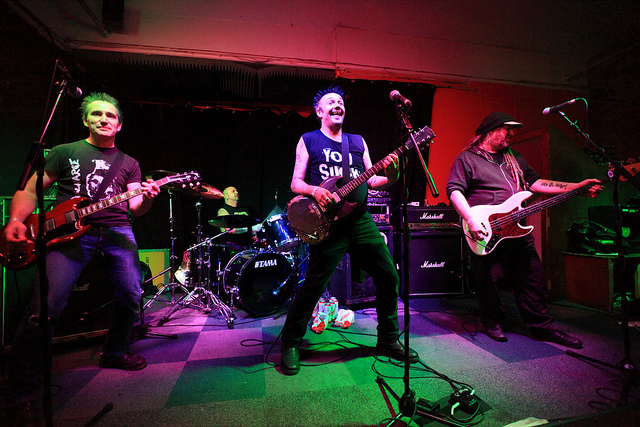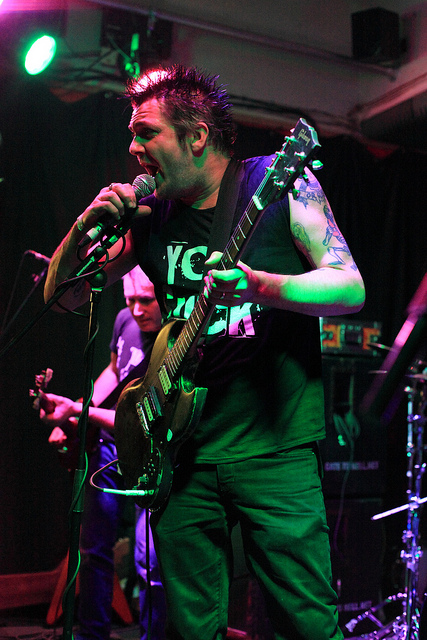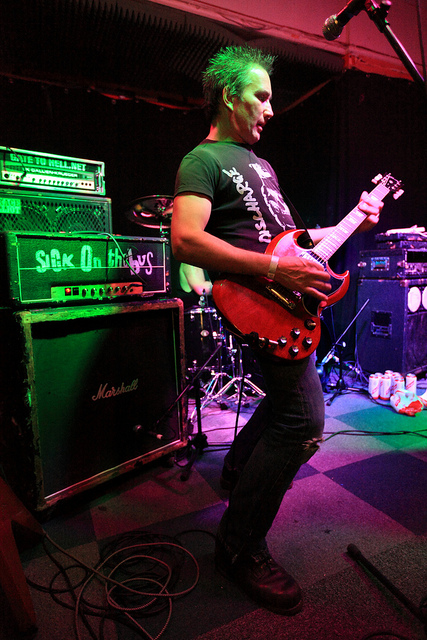 Sick On The Bus (photos: Steve Cotton)
DOA have a stronger back catalogue than most and their early material was pretty much essential listening so that's what they concentrated on here with only a few more recent songs such as Police Brutality added in. Classic after classic had the crowd leaping around in front of the stage, diving off and even performing salto moves at times. I wasn't taking notes but General Strike, The Prisoner, Nazi Training Camp, Fuck You and Fucked Up Ronnie all got a decent airing. The end of the set list reached the band came back and played some more. They seemed to be really enjoying themselves – surely this can't be the last time they play little old London, England?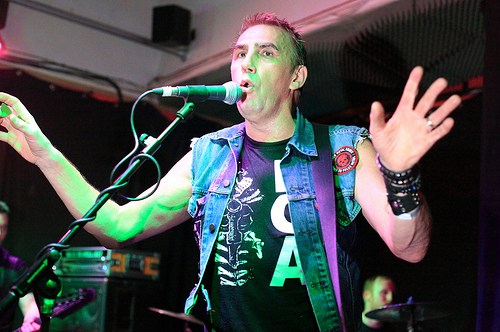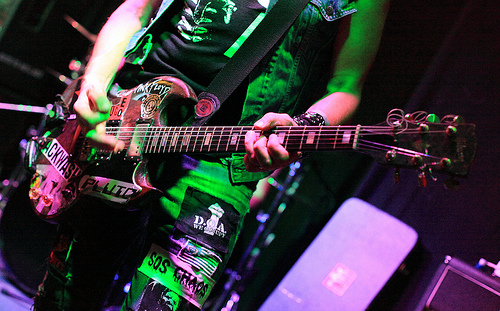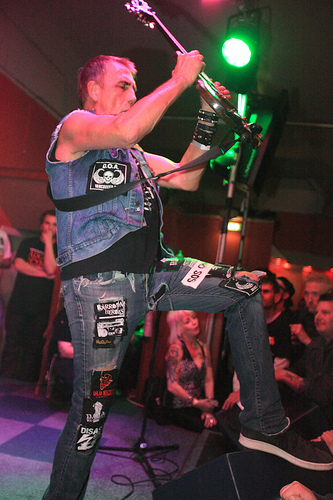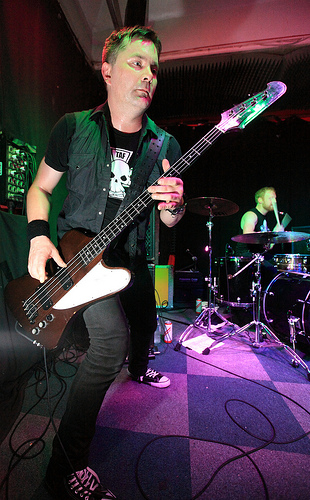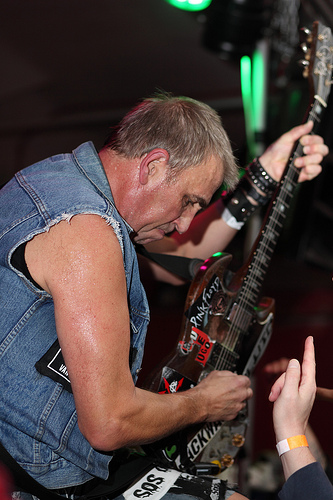 DOA (photos: Steve Cotton)