Banksy – Better Out Than In – Day 28
Banksy in Coney Island with a classic robot piece.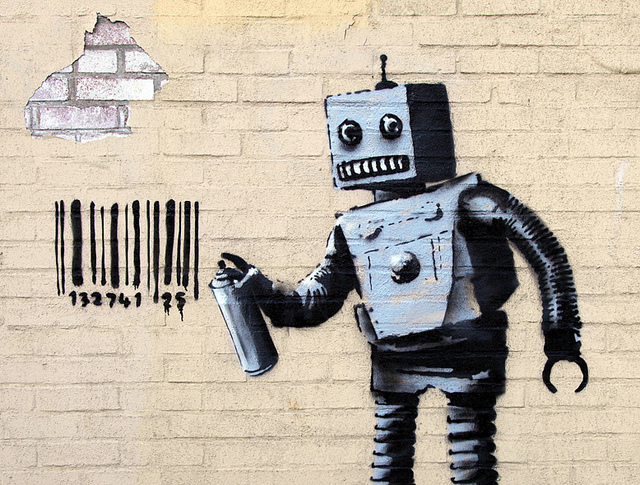 photos: banksy.co.uk
What happened next: According to Gothamist someone has already had this artwork tattooed on their arm.
"As they have with other New Yorkers whose buildings were tagged by Banksy in his month-long "Better Out Than In" city tour, the NYPD asked Ruocco if he wanted to press graffiti charges against the artist.
"What are they filing a complaint about?" Ruocco said, declining the offer. "The guy puts $20,000 on your wall!" Source New York Post.