Banksy – Better Out Than In – Day 27
Banksy in Greenpoint. According to his website he had planned to have his opinion printed in the NY times but they decided against publication. So he put the article up on his website and painted a wall with this apt slogan instead.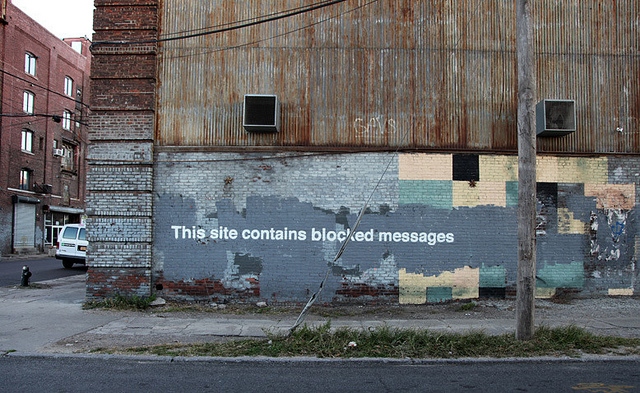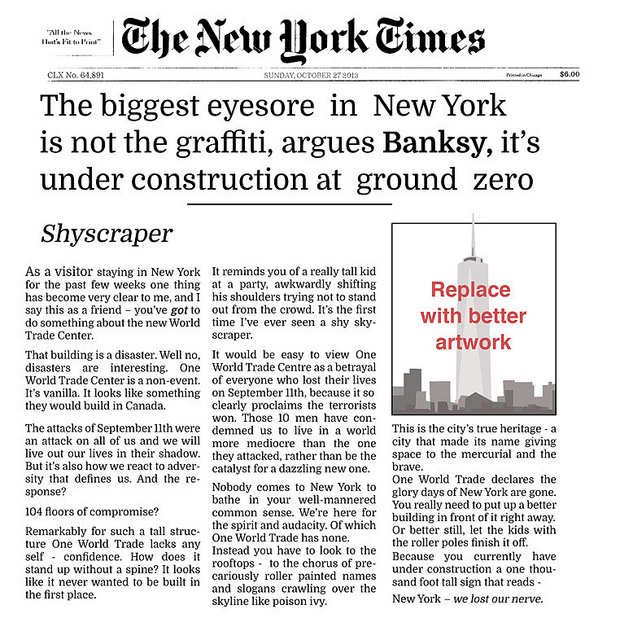 photos: Banksy.co.uk
What happened next: Roundly criticised for his criticism even serial Banksy critic / page hit generator Jonathan Jones of The Guardian got in on the act – a sure sign that Banksy was probably right in his appraisal. As for the slogan on the wall – according to Gothamist that was painted over by an 'older woman' (careful!) 24 hours later.