Barb Wire Dolls / Cretin 77 – Crauford Arms, Wolverton, Milton Keynes
A gig on a Monday night in Milton Keynes – who'd go to that? Well if the headliner are the revelation that is Barb Wire Dolls and the entrance is free then it turns out quite a few including yours truly are willing to make the effort. BWD came over from Greece earlier in the year and won over many new fans with their quite frankly incendiary performances. I saw them at the 100 Club supporting GBH back in June and they were one of those rare bands where you think "cancel everything else, there's no way I'm going to miss this show". To be fair, however, I nearly did after I blew out their Swindon gig (too far), declined their Hastings performance (same night as the London Punk Festival), dropped their London gig with Sham 69 (wanted to see them headline) things were looking bleak until I took the decision to head up to Wolverton. By this time singer Isis's legendary crowd interaction had seen her accidentally dumped on concrete in Norwich from the shoulders of an audience member and she now had her arm in a sling with strict instructions from a Doctor to take things easy. Lesser bands would have cancelled the remainder of the tour but BWD ploughed on regardless playing every show that had been booked and so Milton Keynes remained firmly on.
Corby's Cretin 77 opened up proceedings in fine style. I hadn't seen or heard them before but they were simply excellent. Not too fast, not too slow they delivered riff after riff of crunching rhythms with hooks you could hang your coat on. So many of the songs landed first time with clear catchy choruses that lodge readily in the brain. Right from set opener "Sleep In My Car" I loved this band. Their singer has a distinctive voice, maybe very reminiscent of Jello Biafra but certainly powerful and with a stage presence to match. Definitely one to check out: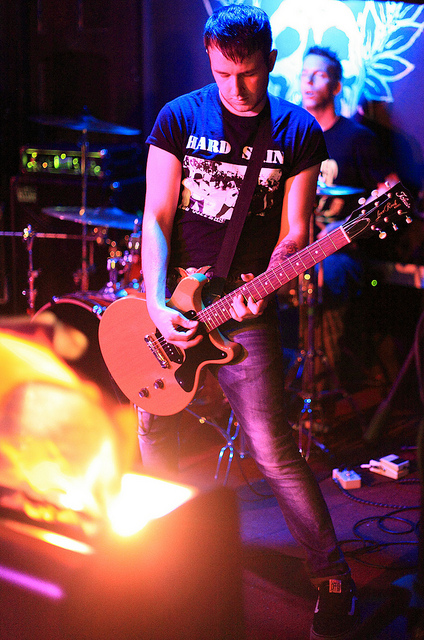 Cretin 77 at the Crauford Arms (photo Steve Cotton)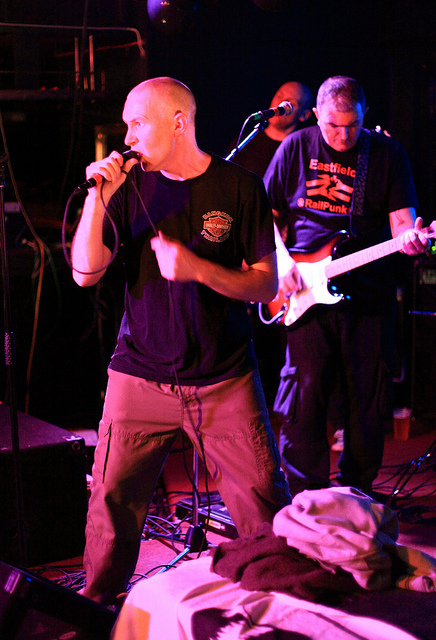 Cretin 77 at the Crauford Arms (photo Steve Cotton)
Barb Wire Dolls feed off the energy of their singer Isis Queen. With her arm in a sling this was never going to be full on BWD show but even at 70% they beat most other bands for excitement and tunes. New songs including Take Me Home and Contract were aired amongst others from their debut full length LP Slit. You got the feeling that this is a band that's going places, that they won't always be playing gigs in the back room of pubs. Time will tell but tonight it felt pretty special.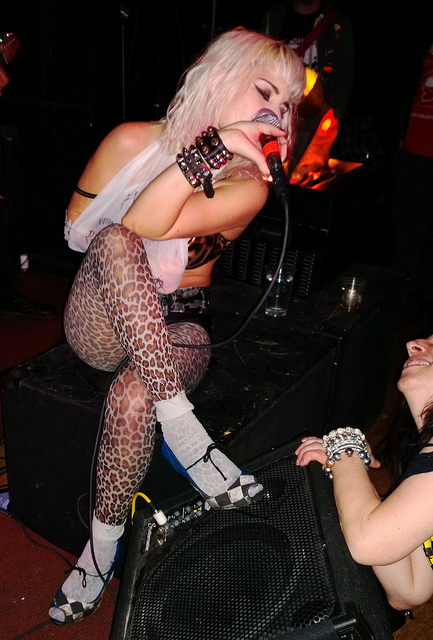 Barb Wire Dolls at the Crauford Arms (photo Steve Cotton – taken with a Nokia Lumia 1020)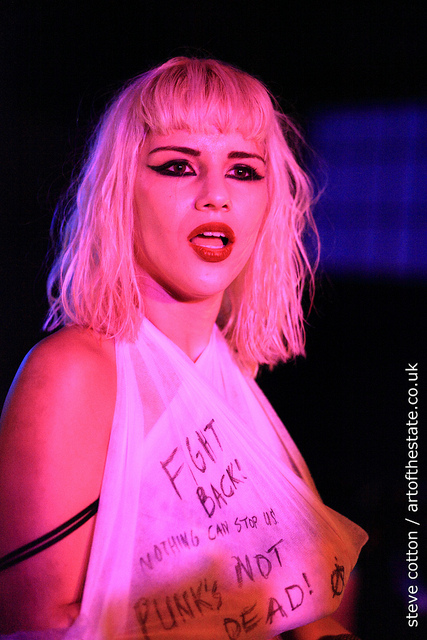 Barb Wire Dolls at the Crauford Arms (photo Steve Cotton)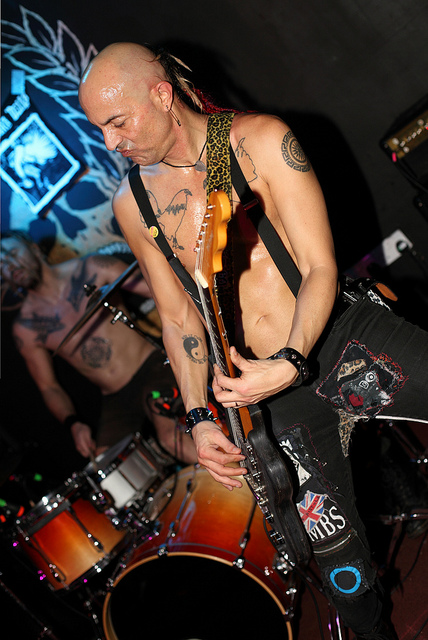 Barb Wire Dolls at the Crauford Arms (photo Steve Cotton)