Ten reasons why 2014 will rock
Skipping the customary review of last year here's some bands that I saw / heard for the first time during the past 12 months that I'm looking forward to seeing more of in 2014. It's not a list of 'favourites' – just a bunch of great bands that really caught my attention….
Corby punks Cretin 77's 'Cretin City Terminal' was a really confident debut album full of hooks and strong mid paced tunes. With a nod to Jello Biafra and the Dead Kennedy's and even a bit of GBH too they are part of what is putting Corby on the punk map of 2014. Most videos on youtube don't do them full justice so try Sleep In Your Car and Satellite Smile from their live demo on Soundcloud.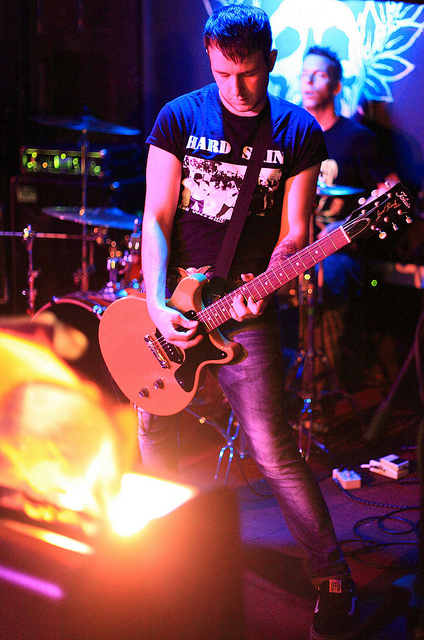 Cretin 77 at the Crauford Arms (photo Steve Cotton / artofthestate)
The Ramonas are an all girl Ramones cover band. I never really got the idea of a covers band until I saw the Ramonas – they were more than sufficiently like the Ramones but also sufficiently different too. Excellent live, you're guaranteed of a great night out – see this footage from the Wickerman festival if you need convincing.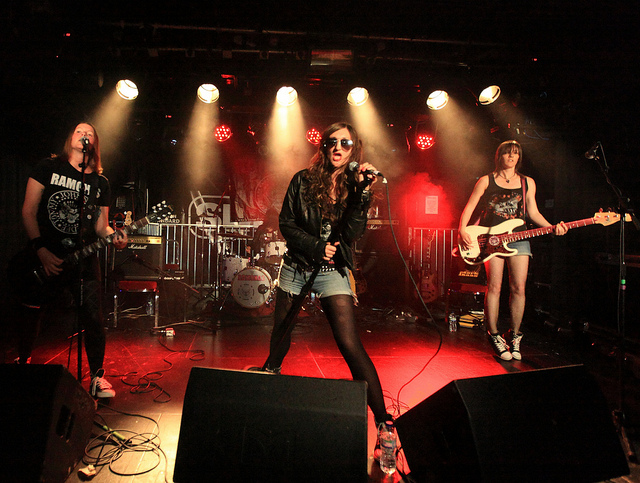 The Ramonas – Reading Sub 89 (photo Steve Cotton / artofthestate)
Maid of Ace – I nearly saw this lot so many times in 2013 but finally managed to catch them live on the 28th December at the New Cross Inn. Their excellent 'Spittin Blood' promo video sums up their style very nicely. They haven't got any releases yet that I know of – expect that to change in 2014.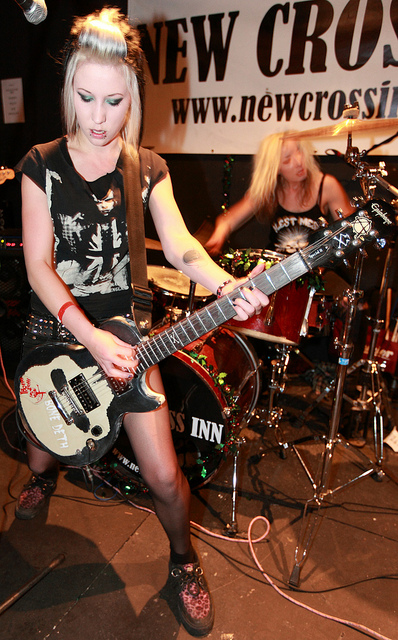 Maid of Ace in New Cross (photo Steve Cotton / artofthestate)
I caught the The Computers for the first time when they were supporting the Damned and was immediately won over by their infectious good times attitude  and their full on interaction with the crowd. It's rare enough to see a band that fires on all four cylinders but when there's five going off all at once it's quite something special. Favourite single? Disco Sucks of course.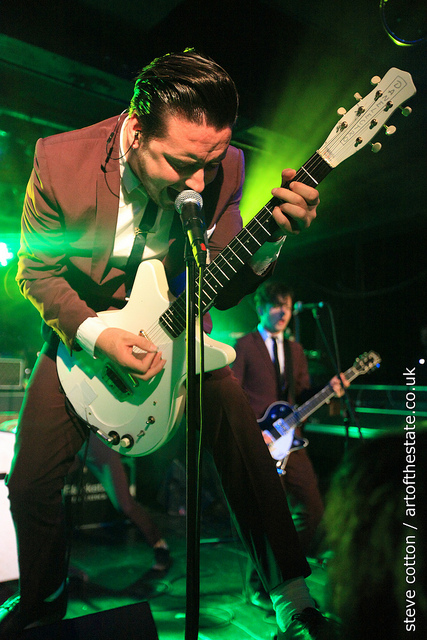 The Computers – Reading Sub89 (photo Steve Cotton / artofthestate)
Barb Wire Dolls. They may be taking the beginning of the year off to work on their new album and get down new songs such as Heart Attack and Take Me Home but I expect them to be back to the UK with more of their ridiculously full on performances in 2014 – even hospitalisations on their recent tour failed to stop them .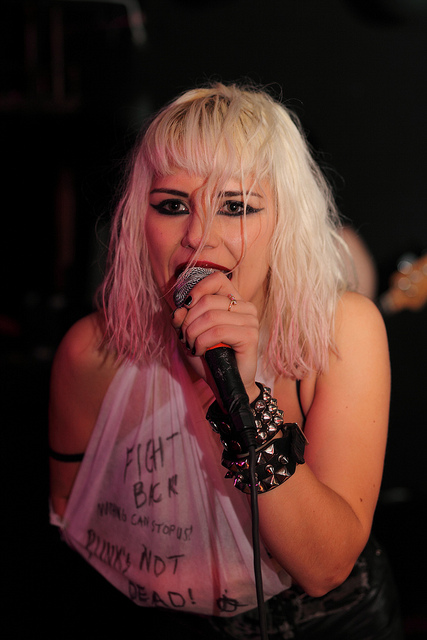 Barb Wire Dolls, Wolverton (photo Steve Cotton / artofthestate)
Louise Distras made plenty of waves in 2013 and with her recently released and critically acclaimed album 'Dreams From The Factory Floor' out now 2014 seems like things will only go from strength to strength for the solo singer. Have a look at Shades Of Hate here.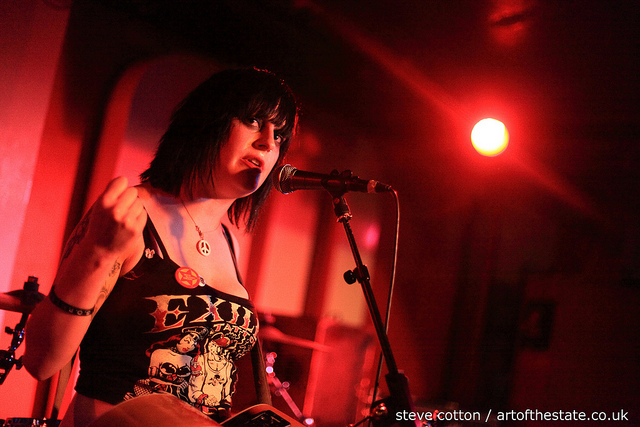 Louise Distras, 100 Club (photo Steve Cotton / artofthestate)
Acidez – Mexico's UK82 punk metal thrashers come to Europe early in 2014 – and I can't wait. Their Don't Ask For Permission LP is constantly on my turntable and their videos are some of the most eye catching in recent times. Check out Don't Ask For Permission.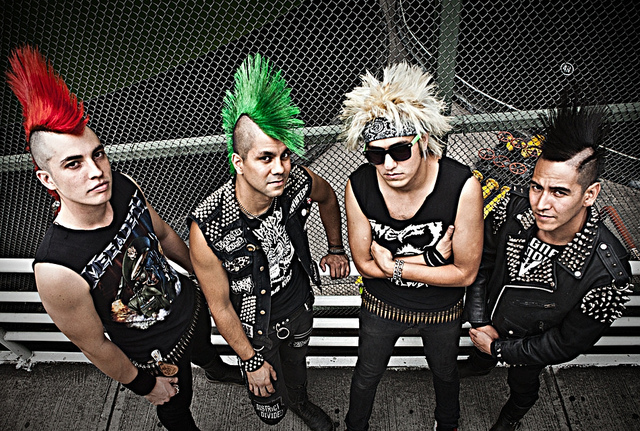 Acidez (photo from Acidez)
Thirty Six Strategies – I saw them twice in 2013 and they went from an initial decent rating to excellent in the space of two weeks – so god knows how good they are now having packed a fair few more gigs under their belts as well as releasing their debut CD EP.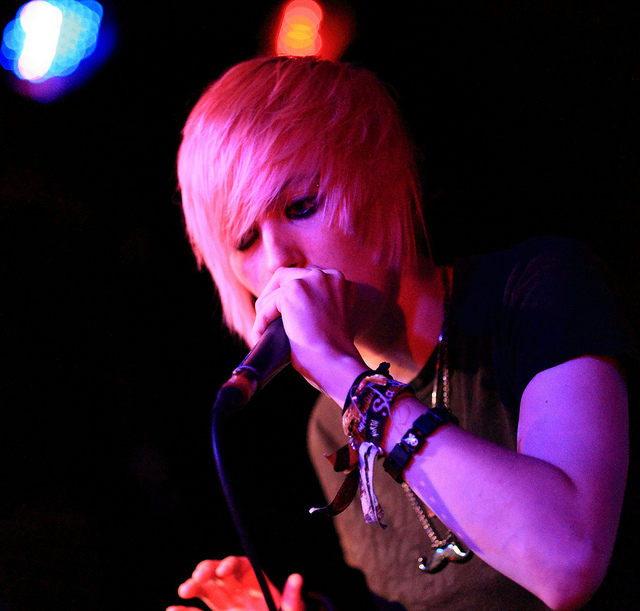 Thirty Six Strategies at Water Rats (photo Steve Cotton / artofthestate)
It's no accident that I've seen Blatoidea more than any other band in the past 12 months, either as a support band or a headliner. Yes, they're London based and play all the time but that's not the reason. Their debut abum 'Infected' is all killer no filler from beginning to end and built solidly on the promise of their Alive EP.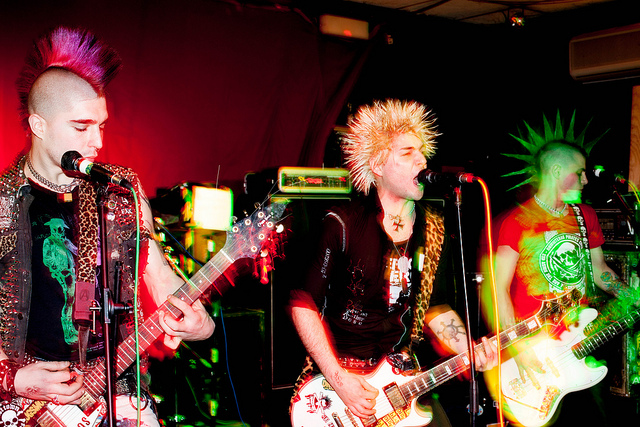 Blatoidea in Stockwell (photo Steve Cotton / artofthestate)
Finally I'm looking forward to seeing Brains All Gone. The Polish trio play ridiculously catchy punky songs. Standout for me is 'Education' off their 'Outcasts Of Society' EP, see it here in a video recorded and directed by Piotr Zaorski. They play Hell Hath No Fury with Maid Of Ace in April.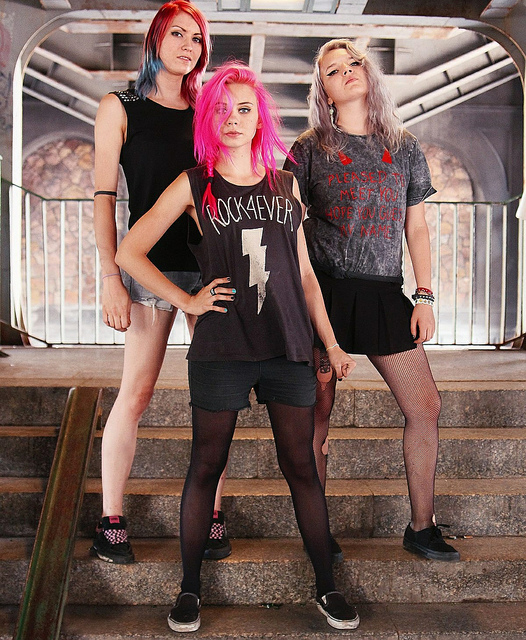 Brains All Gone (photo from Brains All Gone)