THE SMEARS / BRAINS ALL GONE / 16 GUNS / LOST CHERREES at the Camden Unicorn
THE SMEARS / BRAINS ALL GONE / 16 GUNS / LOST CHERREES – Monday 4th August 2014 at the Camden Unicorn
Is it just me or does that line up look it should be the other way round – especially as this is in London? No matter I arrived early enough to see Lost Cherrees opening up. There's something of pre Rebellion warm up feel to proceedings but the Cherrees put in a great set. I remember seeing them 'back in the day' and they could be a little 'lightweight' compared to their contemporaries (not necessarily a bad thing!) but these days they'll hold their own with anyone. I still like old favourites like Living In A Coffin and more recent angry songs like Dear Tony but tonight a cover really stood out. As a set closer they played played Pulp's Common People. It's a song with a pretty spot on meaning and the band more than did it justice.
Next up were 16 Guns who I think improve every time I see them. I guess that comes from playing loads of gigs – they regularly appear on the bill of gigs I go to which is no bad things as they are now a fine unit who know how to get the crowd involved right from the off. Near the end we got to see Marie from the Lost Cherrees duet with singer Tom on 'Please Don't Touch' – yeah, that Motorhead / Girlschool collaboration. Loved it, great fun.
It's the second time I've seen Brains All Gone and in the same venue to boot. They seem to have grown in confidence since their performance here earlier in the year. Maybe the Unicorn is starting to feel like home to them? They certainly get a great reception and rightly so. They have written some damn fine songs. Singles 'Education' and 'March Of The Youth' being two favourites. In recorded form they are highly polished, super clear sounding pop punk classics but live they have a rougher, edgier sound. Singer Akjabus has a great rapport with the crowd and it's so nice to see a sometimes snooty London crowd take a young female punk band from Krakow, Poland so readily to their hearts.
Last band on the bill were the Smears and lets just say that maybe this spot meant that they'd visited the bar once too often before they hit the stage. They take an age setting up when really they just needed to get started (it's Monday and a 'school night' after all) and then they produce the set list on a bit of toilet roll (loved that)! When things get under way they are decent enough but I can't help thinking I'm not seeing them at their best. A shame really as they split up not long after this gig. Maybe some other time ladies?
Watch Lost Cherrees playing Living In A Coffin and Common People live at the Unicorn
Watch Brains All Gone play March of The Youth live at the Unicorn, Camden
Watch members of 16 Guns and Lost Cherrees play Please Don't Touch at Unicorn, Camden
The Smears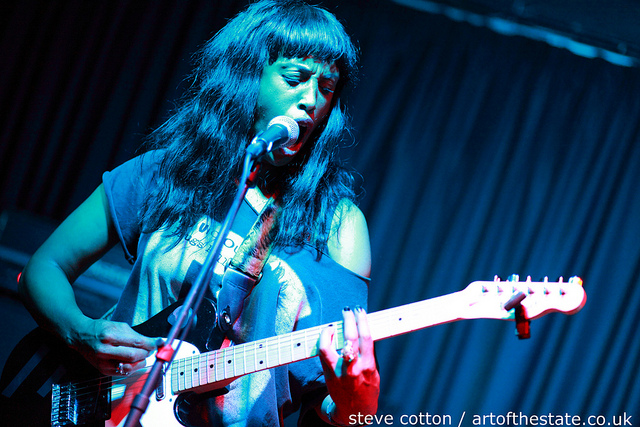 The Smears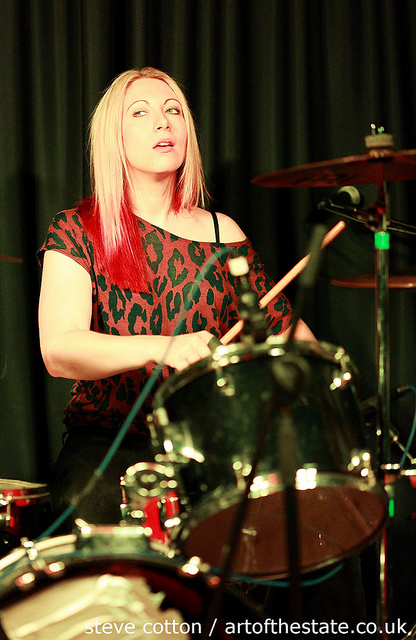 The Smears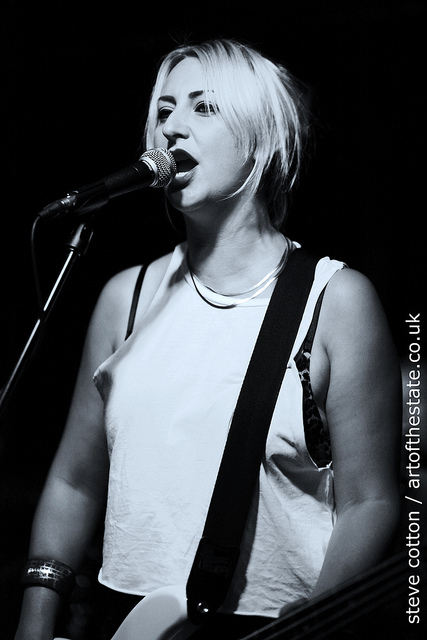 The Smears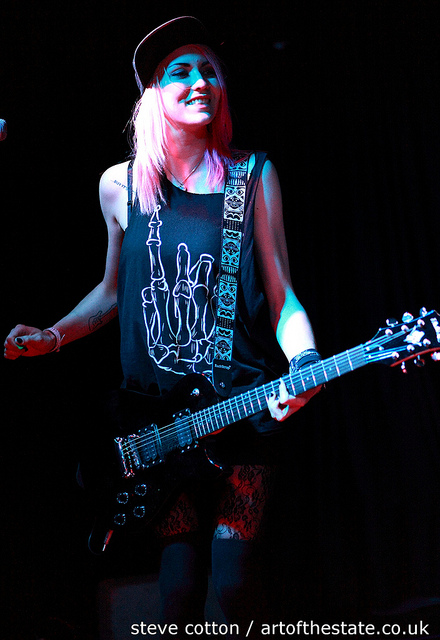 Brains All Gone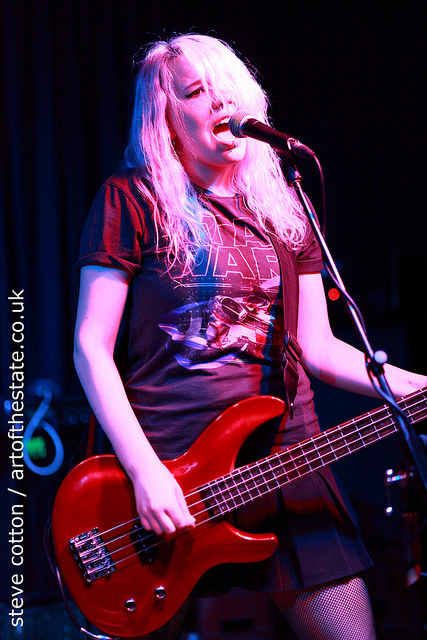 Brains All Gone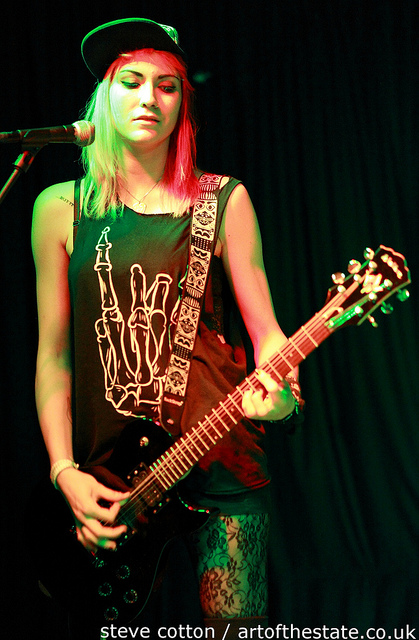 Brains All Gone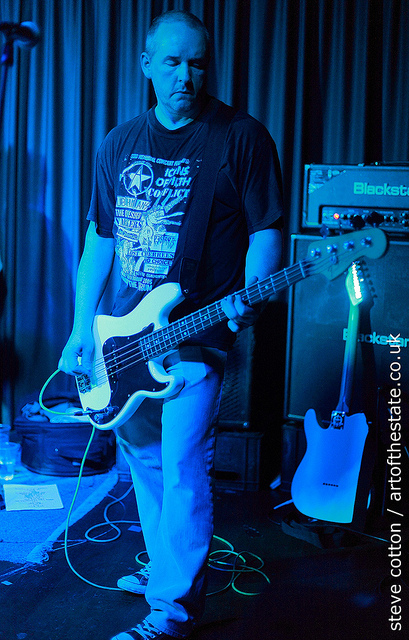 Steve from 16 Guns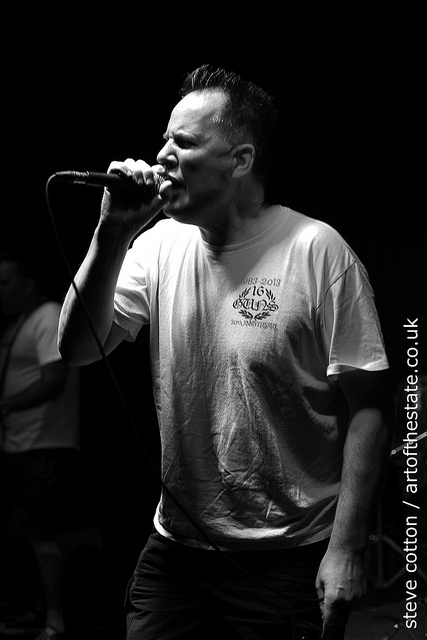 Tom from 16 Guns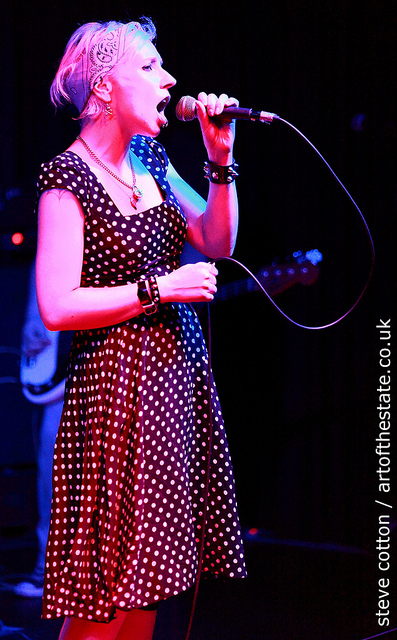 Lost Cherrees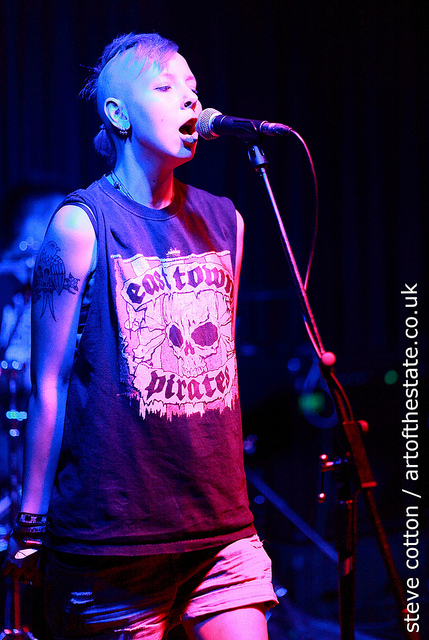 Lost Cherrees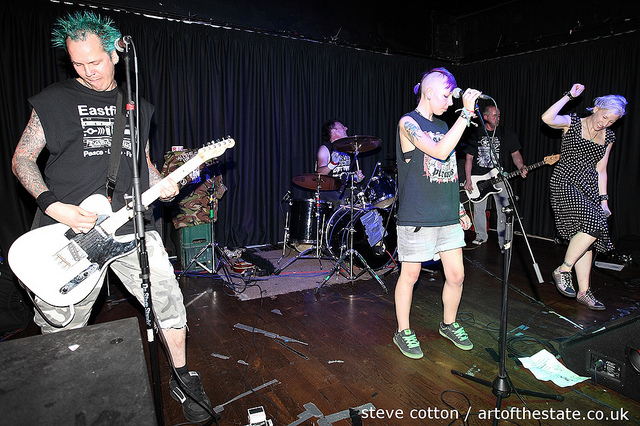 Lost Cherrees