DOWN BY LAW / SOUTHPORT / THE CUT UPS at the Black Heart
DOWN BY LAW / SOUTHPORT / THE CUT UPS  – Friday 1st August 2014 Camden Black Heart
First up were the Cut Ups all the way from Exeter, a band who've been going for nearly a decade but one I knew nothing about. They play decent punk rock, seemed pretty sussed and got a decent enough reaction from the early arrivers in the crowd but it was all over too fast and too early.
Southport hit the stage at a more reasonable time and it was another fine performance at the Black Heart (I'd caught them here earlier in the year with HDQ). A little more rehearsed and a little more together they played  a decent selection of old and new from their catalogue. Singer guitarist Simon Wells has such a distinctive way of creating his own trademark sound with his playing hand moving up and down the neck of the guitar causing an ebb and flow to riffs. Their cover of "I Shot The Sherriff" is an absolute stand out both here and on the Southern Soul LP. Again though a relatively short set and we were left to await the arrival of Down By Law.
Dave Smalley is another singer/ guitarist but his past includes being the vocalist for seminal US hardcore acts DYS, Dag Nasty and All. It's a real pleasure to see how relaxed he is now fronting up his own unit Down By Law. He has an easy way with the crowd, pretty humble in fact. I loved the way he praised an old school zine writer in the audience. So many times the people in the background of punk rock who work tirelessly and without pay get overlooked so it was great to see respect being paid in this way. In fact you got the impression that Dave Smalley both loves and cares deeply about punk rock based on his pronouncements from the stage. A great set of songs followed topped off with a very decent version of the old Dag Nasty standard "Under Your Influence". A gig for the discerning, those who attended had been rewarded by a very decent line up for their effort.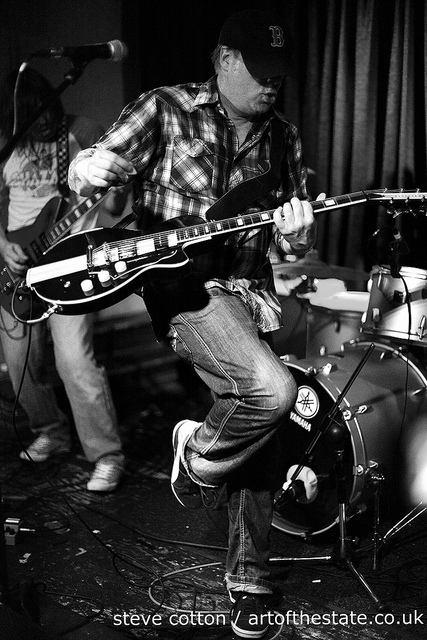 Down By Law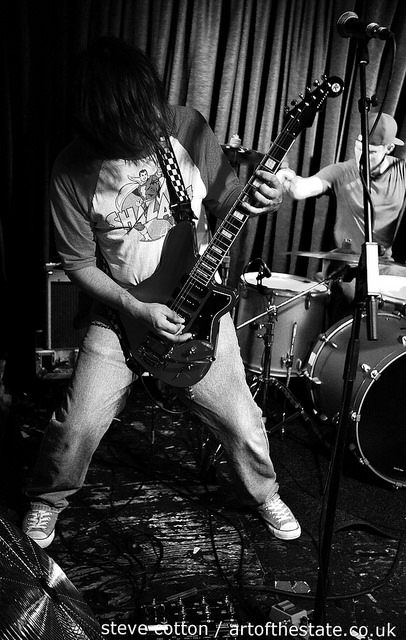 Down By Law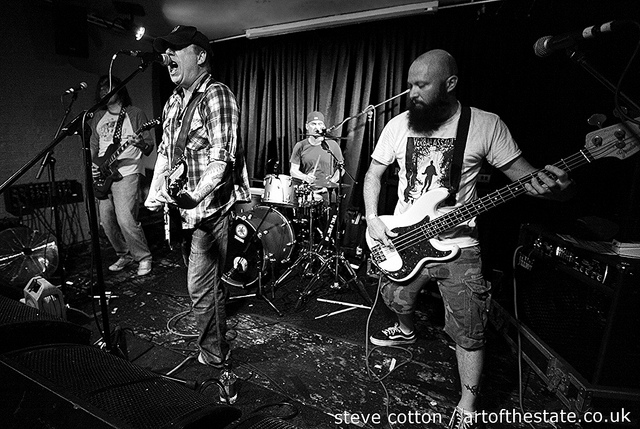 Down By Law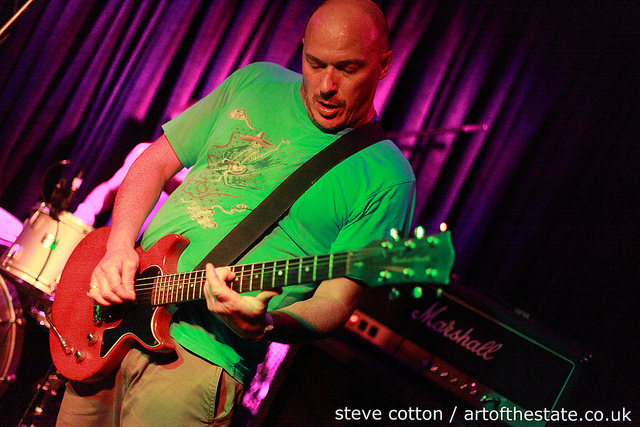 Simon Wells from Southport (photo: Steve Cotton)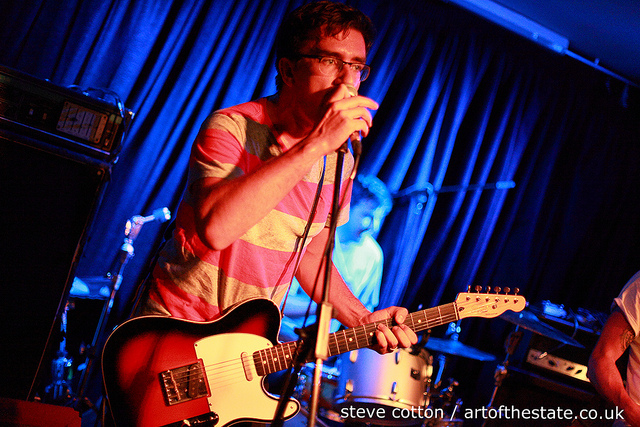 The Cut Ups (photo: Steve Cotton)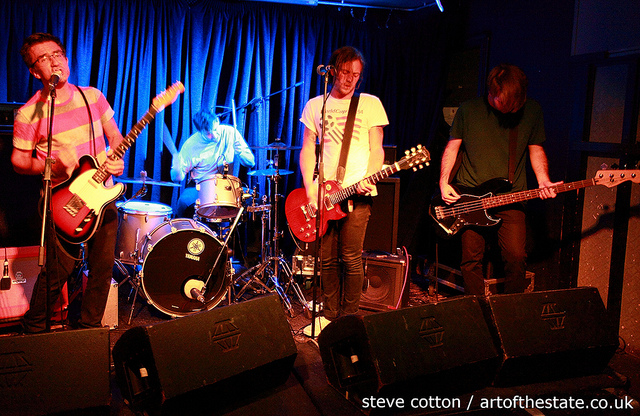 The Cut Ups (photo: Steve Cotton)