Barb Wire Dolls are back in the UK with their explosive mix of punk rock. You know good bands fire on all cyclinders and there's no passengers in Barb Wire Dolls. Last time here singer Isis Queen got dumped on concrete but she's made of kevlar – and was back playing the following night.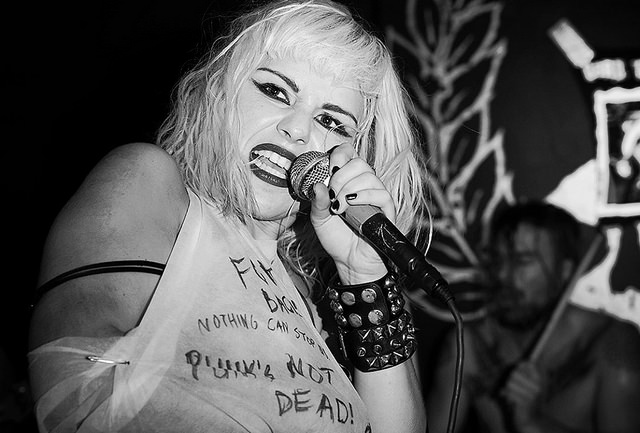 Isis Queen, Barb Wire Dolls ) photo: Steve Cotton
See them at the following venues:
02.10.14 UK Lowestoft – Granny's
03.10.14 UK Middlesbrough – The Longlands Club
04.10.14 UK Leeds – The Packhorse
05.10.14 UK Edinburgh – Bannersman Live
07.10.14 UK Liverpool – Lomax
08.10.14 UK Grimsby – Yardbirds
09.10.14 UK Peterborough – Met lounge
10.10.14 UK Bristol – The Louisiana
11.10.14 UK Manchester – The Star and Garter
12.10.14 UK London – Purple Turtle Camden.