A couple of recent pieces from the streets of London
Not sure who this is by but I liked it. Looks like painted plywood and relatively small – love this kind of thing.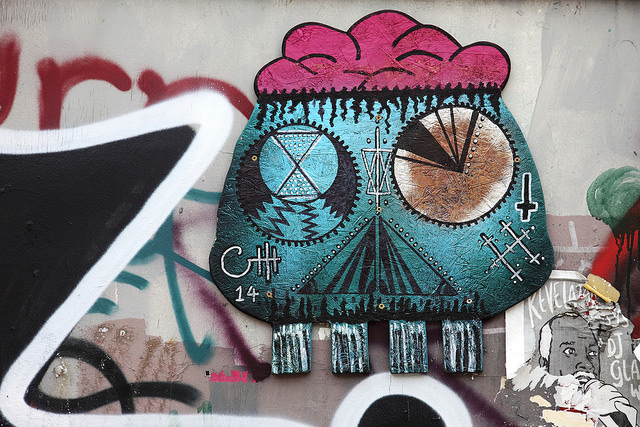 Street art in London (photo: Steve Cotton)
Simoni was in London recently to paint this piece in Leake Street. For me it was the standout work in the tunnel in March.