COVERT TO OVERT – PHOTOGRAPHY OF OBEY GIANT BY JON FURLONG
COVERT TO OVERT – an exhibition of Jon Furlong's photography of Obey Giant at the House Of Vans, London.
With nearly a decade of documenting the work of Shepard Fairey under his belt Californian Jon Furlong's extended access to one of the most famous artists on the planet has itself finally been documented in a new book – 'Covert To Overt'. To support its launch the House of Vans, in the tunnels under Waterloo Station, is currently playing host to a short run exhibition of some of the best images.
Fairey's work is a favourite subject of many photographers worldwide so the images of his art on the streets are very familiar. Furlong uses both his photographic eye and his unique position to add in unique juxtapositions, viewing angles and high quality captures to ensure his work stands out. What's really special in these images though are the insights he provides into the creator of Obey Giant's life. Candid photos of Fairey and the people he's worked with, partied with and respected show a different side seldom seen. You also get to see him putting up his art, sometimes in precarious situations. It's these views that make this exhibition and book of Furlong's photos so much more than just a another street art book.
Free, at the House Of Vans, closes on Sunday 6th December.  Buy Covert to Overt on Amazon.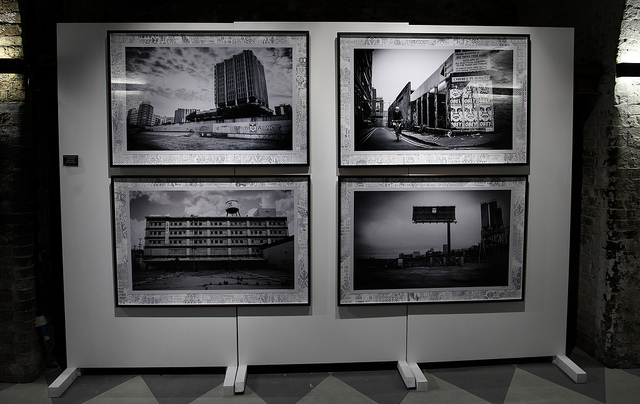 JON FURLONG – Covert To Overt Photography Of Obey Giant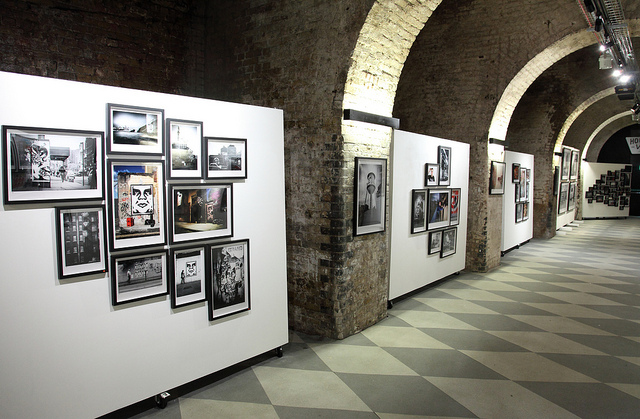 Jon Furlong at the House Of Vans