DOOM / EXTINCTION OF MANKIND / WARWOUND / CRESS (Boston Arms) and HELLO BASTARDS / DYSTERIA / HERIDA PROFUNDA (The Unicorn)
DOOM / EXTINCTION OF MANKIND / WARWOUND / CRESS – Saturday 30th April 2016 at the The Boston Arms London
HELLO BASTARDS / DYSTERIA / HERIDA PROFUNDA – early Sunday morning 1st May 2016 at the Unicorn, Camden
Shortly before tonight I heard the bad news that Deviated Instinct had to pull out (hope you recover soon Leggo) but there was still a fantastic line up in store – with absolutely no let up in the noise levels. South London Scum had put a whole weekend together, loads of great bands supporting both Love Sex Hate Sexism and the National Rape Crisis Helpline. Really good to see DIY punk ethics, supporting great causes with plenty of literature available on a bunch of stalls in amongst the distro offerings.
Cress were kicking off as I arrived. With a drum machine and a bunch of samples breaking up their sound they stood out as a band treading their own path despite many similarities with others on the bill in their guitar riffs.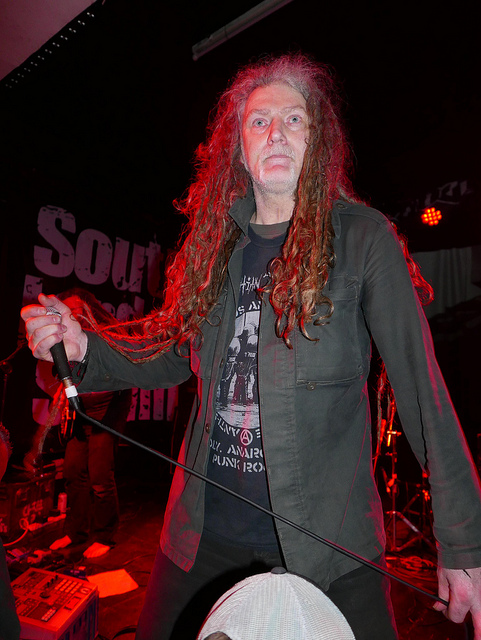 Cress
Warwound are old and new all at once. Regulars singer Rat (Varukers, Discharge), bassist Ian Glasper (too many to mention) and guitarist Damian (Sacrilege) are joined by Kevin Frost (Anti System) behind the kit after a car incident earlier in the day robbed them of their drummer. He does a brilliant job too considering their first rehearsal was only at 5pm that afternoon.
more to follow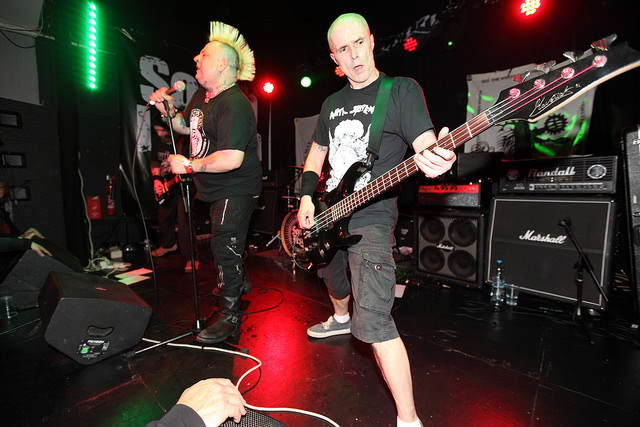 Warwound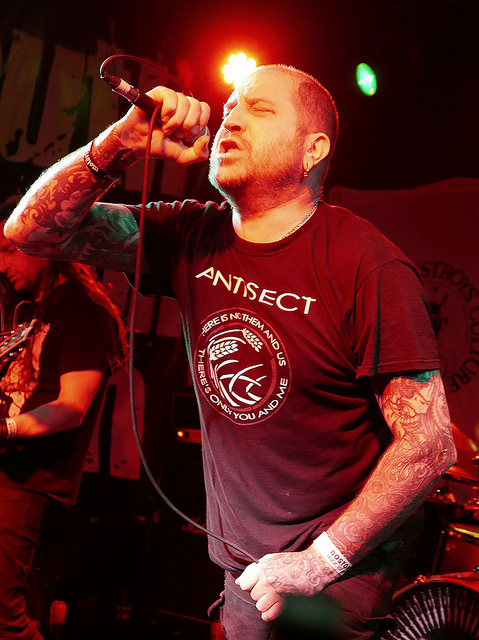 Extinction Of Mankind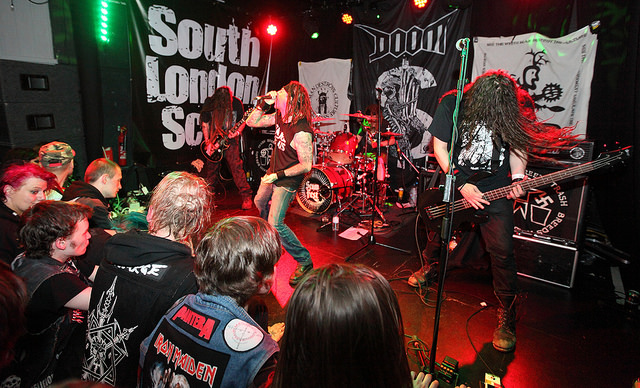 Doom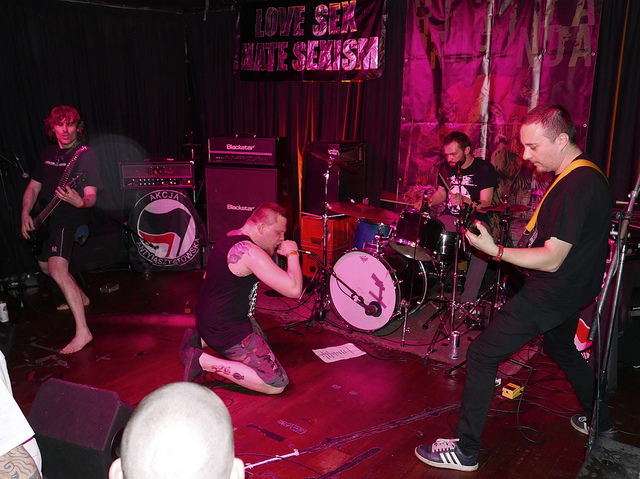 Profunda Herida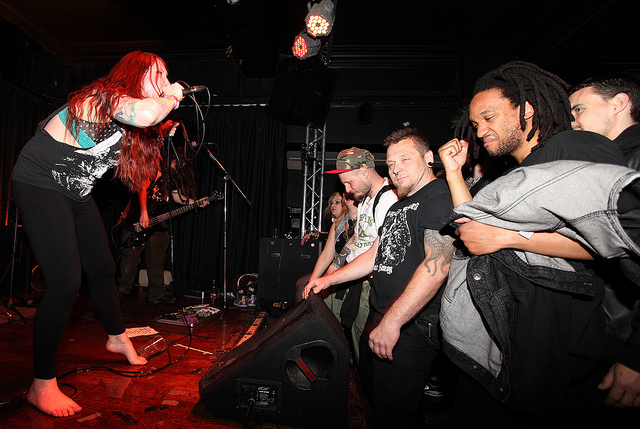 Dysteria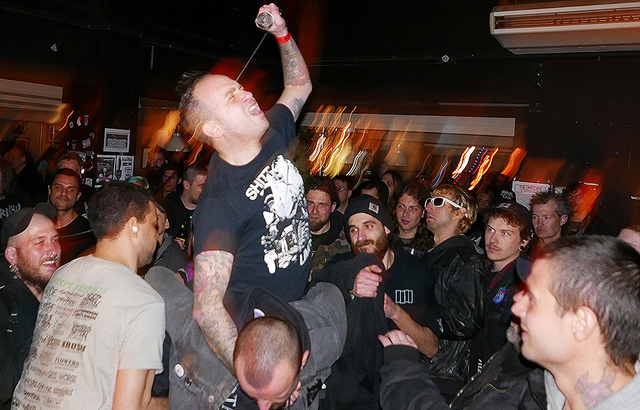 Hello Bastards