THE LONDON POLICE / SCOTT LISTFIELD at Stolen Space
THE LONDON POLICE – ALL AT SEA, SCOTT LISTFIELD – AN AMERICAN ASTRONAUT IN LONDON (Stolen Space Gallery)
Stolen Space is currently displaying The London Police's 'All At Sea' show. TLP raise the bar with every show they do and this is no exception. Exquisitely drawn with indelible ink on Brussels linen the work features both plain colour backgrounds and this time more detailed back scenes in acrylic than previously seen. On until 29th May at Stolen Space its one of those exhibitions that makes me think I should get a better paying job. Stunning work.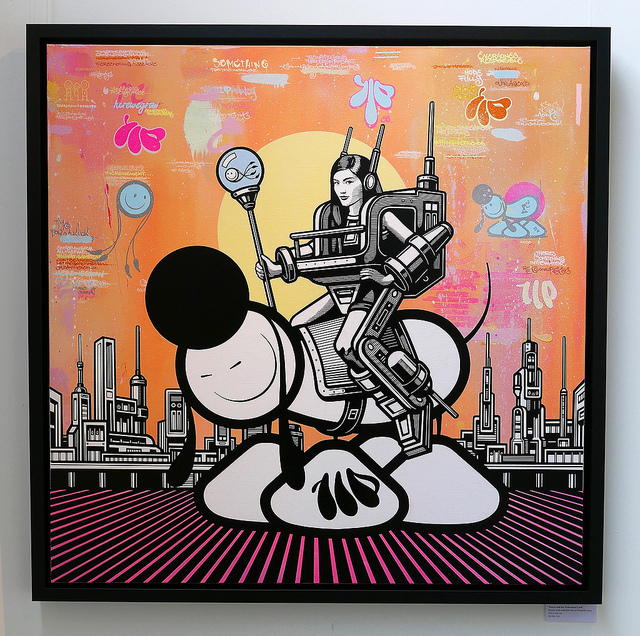 The London Police 'Sunnia And The Fisherman's Orb'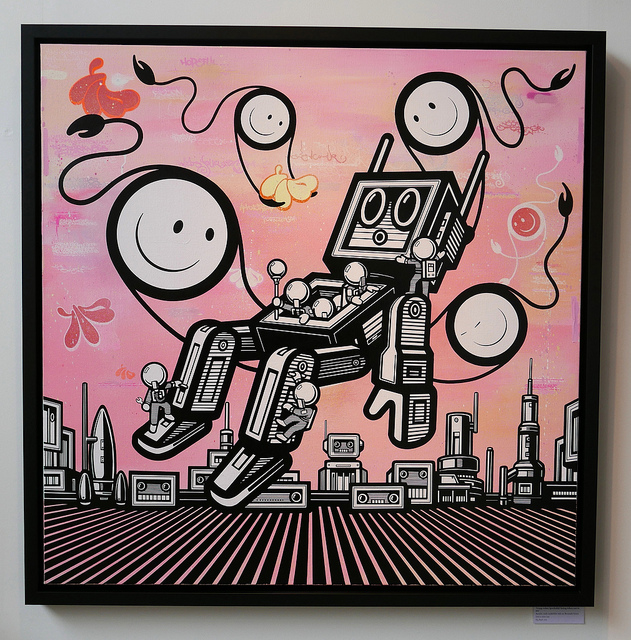 The London Police – Limp Robot (Probably) Being Taken Out To Sea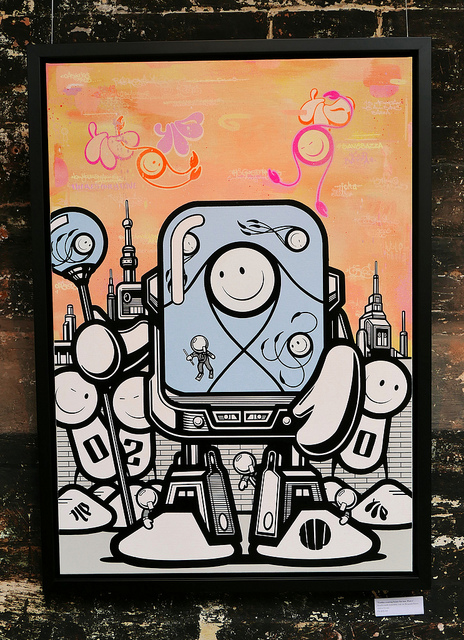 The London Police 'Tanksy Coming Home For Tea, Part 1'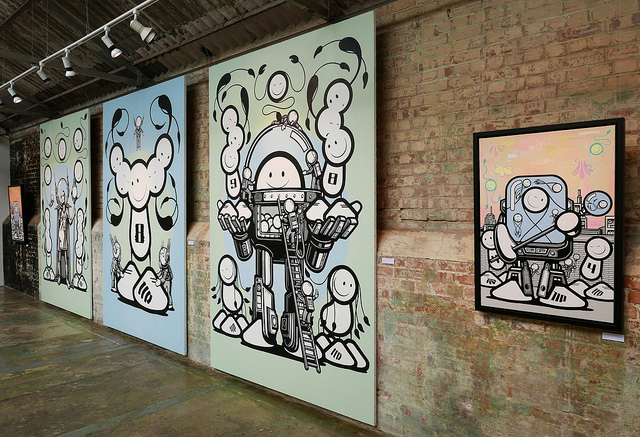 Three showstopping canvasses only just fit in the space – you'll need a big home to display these centre pieces but they are utterly fantastic.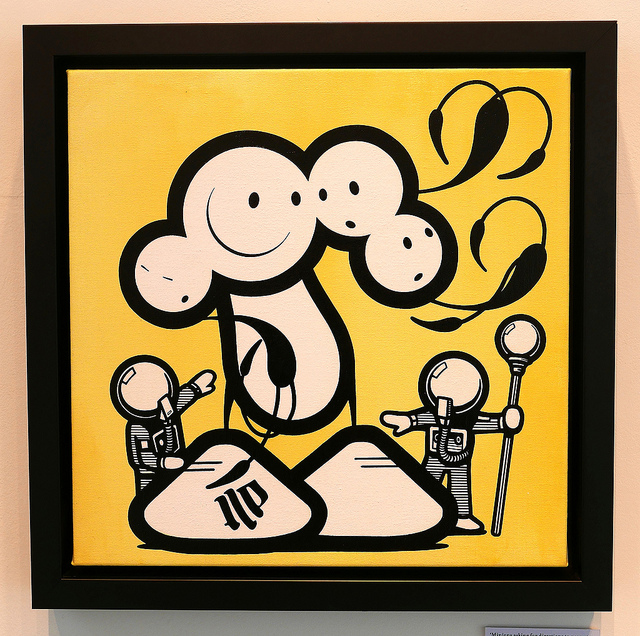 The London Police 'Minions Asking For Directions To Nearest Port'.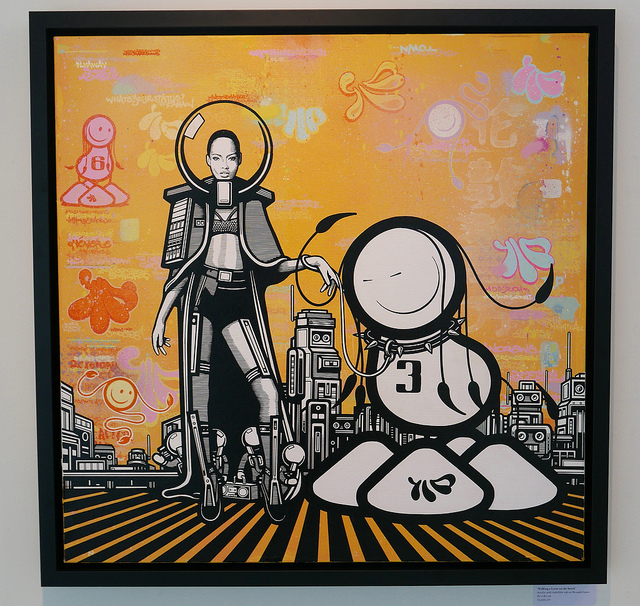 The London Police 'Walking A Lorse On A Beach'
Also on at Stolen Space at the same time is an exhibition by Scott Listfield. Entitled 'An American Astronaut In London' it feature photorealistic paintings of an astronaut placed in London scenes related to well known acts fro the 90's ranging from Blur to the Spice Girls. It's an interesting concept with populist appeal that's produced some very eye catching art works.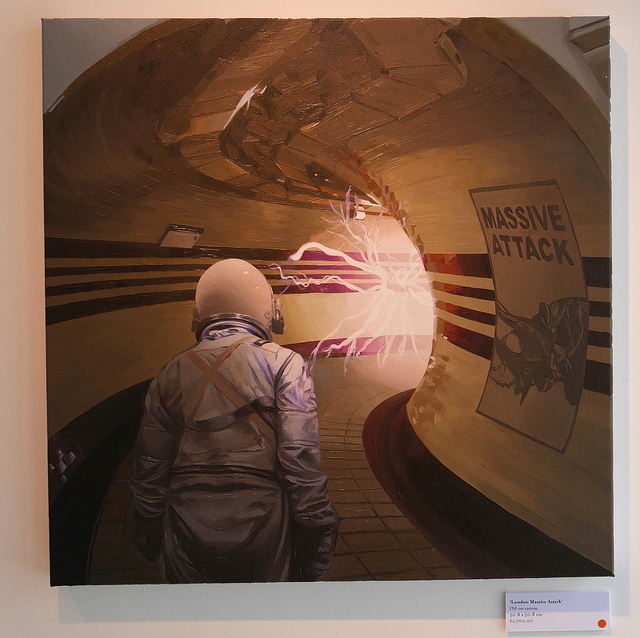 Scott Listfield – London Massive Attack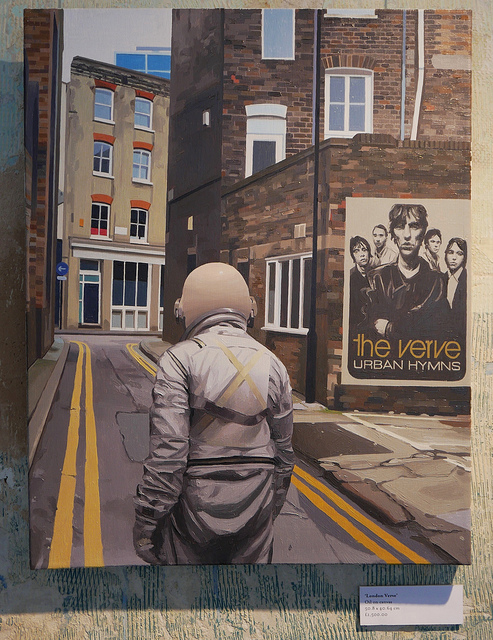 Scott Listfield – London Verve