GARBAGE – The Troxy London, Live review
GARBAGE / THE PEARL HARTS Monday 13th June 2016 at The Troxy, London
It was as recently as December that Garbage were in London headlining a show so tonight, just six months later, was a taking something of a punt for them to fill the wonderful art deco grandeur of The Troxy. Arriving as the doors opened at 7pm any fears of a sparse crowd are allayed with the queue stretching all the way round the block. Inside it's already busy as support act for Garbage's 'Strange Little Birds' tour The Pearl Harts take to the stage. A duo of just guitar, drums and vocals they still kick out an almighty rock sound. Proper stomping grungy riffs and vocals they utilised guitar loops to fill out their sound and judging by the reaction at the end of their set won over a new set of fans.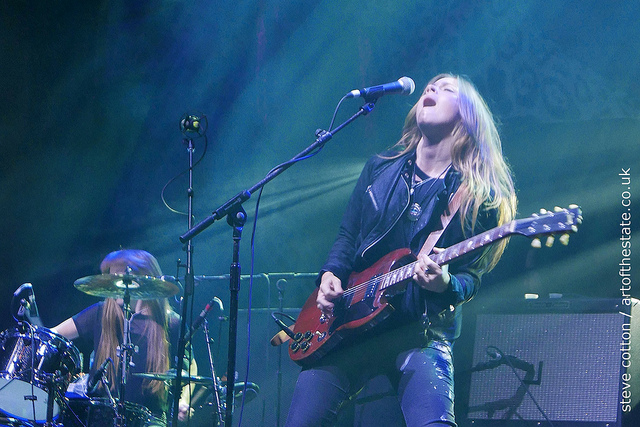 The Pearl Harts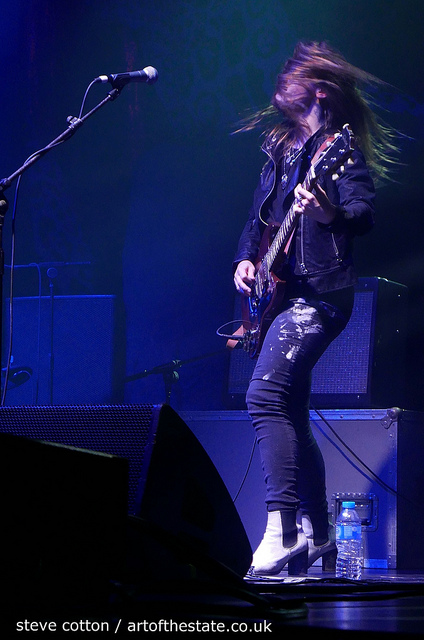 The Pearl Harts, proper slow rock grunge.
Appearing out of the darkness Garbage arrive on stage with the bare minimum of light and barely move for their opener 'Sometimes' – the first cut off their recently released sixth album 'Strange Little Birds". Stripped down and bare it's full of atmosphere and followed up by 'Empty' as it is on the album before the band go right back to the beginning for 'Stupid Girl". Shirley, Duke and Steve (sadly Butch could not make the gig tonight for medical reasons) carefully and deliberately crank up the gears. From here onwards it's a set full of their best known standards until "Even Though Our Love is Doomed' kicks off the encore. Shirley has much to say tonight from explaining how nervous she gets every tine she plays London (self doubt the flip side of her perceived confidence) to a heartfelt speech for the victims of the Pulse Club in Orlando. She confides in us that the band have told her she goes on too long at times but no one is complaining. It's all from the heart and explains why the connection between the band and their fans runs so deep. It's why they keep coming back, after a career of twenty plus years and just half a year since their last epic London performance. A blistering 'Why Do You Love Me' sums everything up before 'Cherry Lips' closes the evening with the entire Troxy theatre lit up with glitter ball style lighting. An amazing night by a band a quarter down but still at the top of their powers.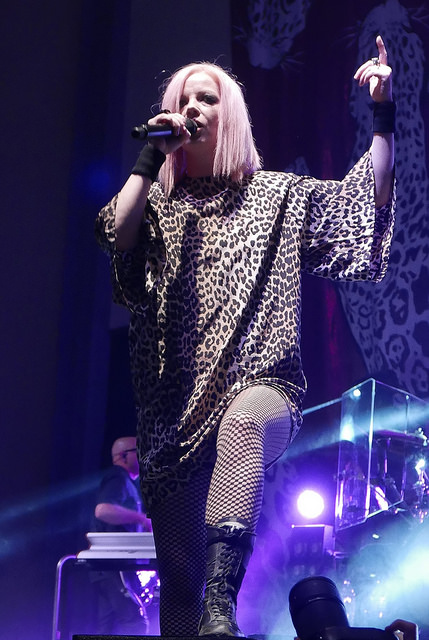 Shirley Manson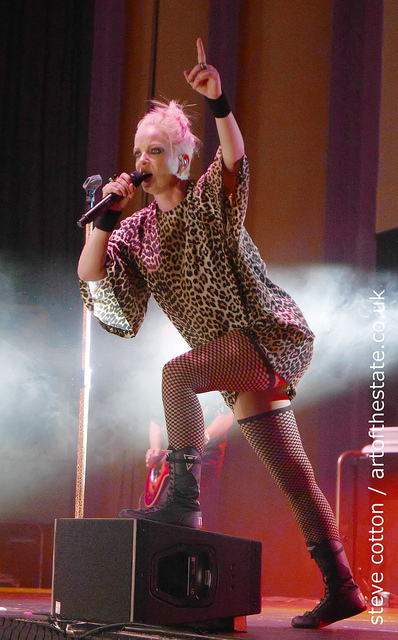 Garbage at The Troxy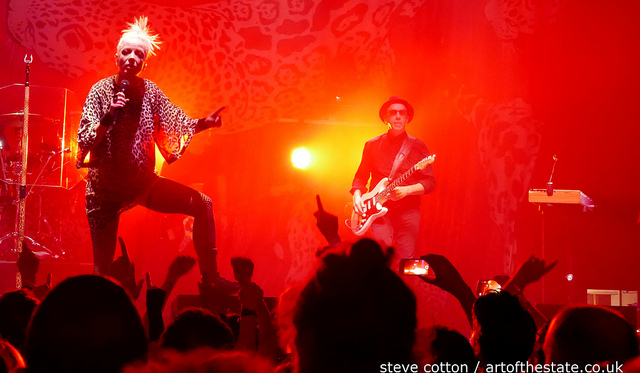 Garbage at The Troxy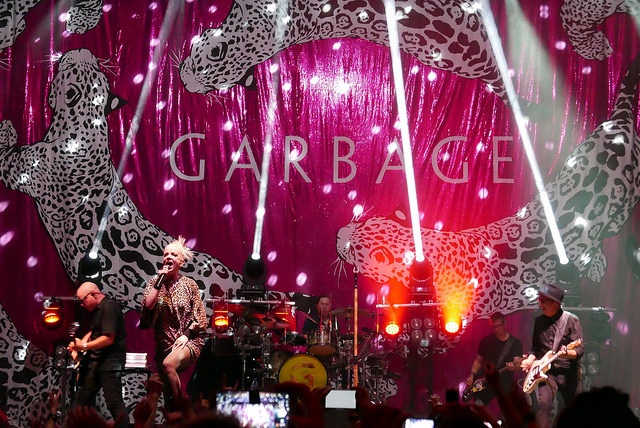 Garbage closing out their set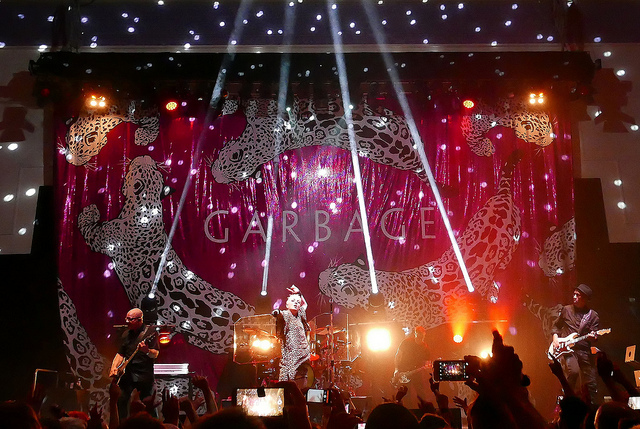 Another triumphant performance garnered the band universal rave reviews