BRAIN'S ALL GONE / ON TRIAL UK / TUFFRAGETTES – Camden Unicorn
BRAIN'S ALL GONE / ON TRIAL UK / TUFFRAGETTES – Wednesday 28th September 2016 at the Unicorn, Camden
It's been two years since punk trio Brains All Gone last played the Unicorn. Since that time they signed to  Sony in Poland and released their debut album 'Yet We Have Hearts'. It's never had an official UK release but can be purchased on import and having got it earlier this year I was looking forward to this one. Sure it has a fair amount of pop punk elements to it but the song writing is far better than most, the lyrics often intelligent and the production – well that's just exceptional in this scene. In fact I was worried about how it's complicatedly crafted tunes would translate to a far simpler live environment.
First up though are the Tuffragettes who describe themselves as a "queer trans feminist synthpunk/bratty pop band". Well that's a pretty accurate description. They arrive on the stage one by one, reporting for duty,  a bit like the Thunderbirds. There is something theatrical about their set, it's full of banter to introduce their songs with something of a call and response thing going on. Funny, varied and containing a Ramones cover they certainly were entertaining.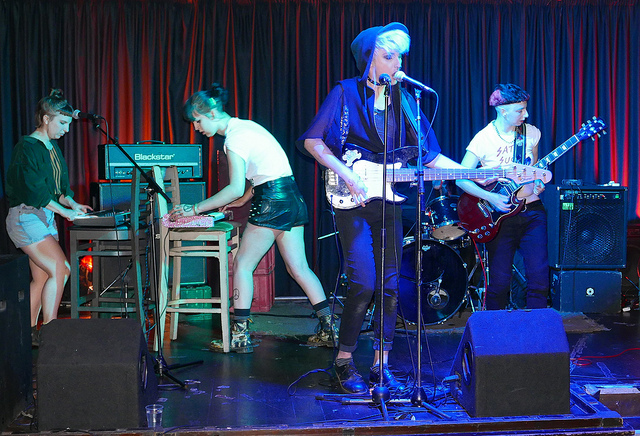 Tuffragettes
On Trial UK are a much more established unit and it shows. Vocalist Jonny Wah Wah, resplendent in white gloves and carrying a megaphone really engages with the crowd. Musically it's decent punk rock with plenty of catchy hooks and choruses without ever straying into cliches. Another band who like their fun, they have a conscience too, making it clear that although they cover the Sex Pistol's song about abortion 'Bodies' that they are in favour of a woman's right to decide.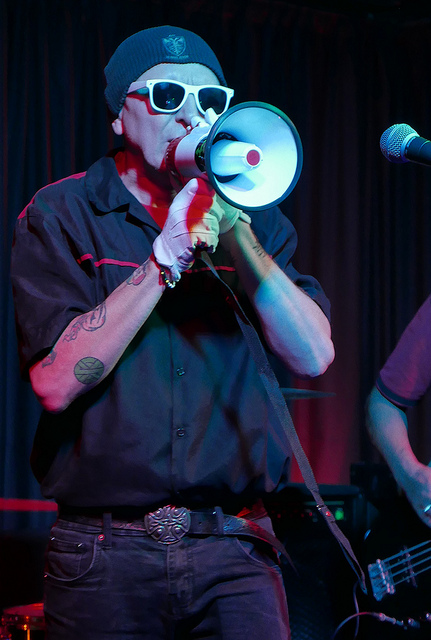 Jonny Wah Wah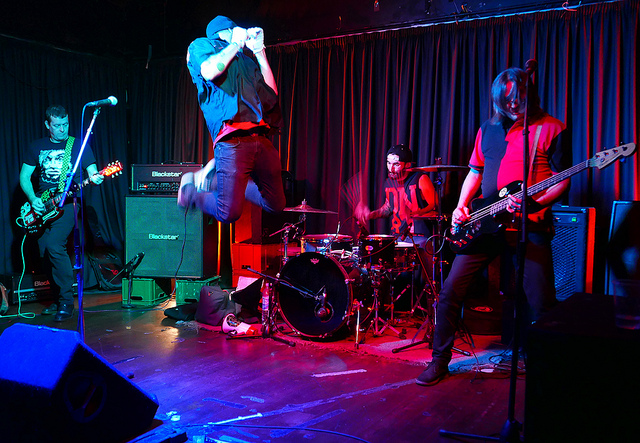 On Trial UK
Brains All Gone have made plenty of friends during their tours in the UK and its clear quite a few are here tonight. They have an infectious sense of fun which translates well and are obviously loving every moment. Tonight's set sees a mixture of early songs like the thoughtful and simple 'Education', later songs from their album including a personal favourite of mine, the Polish language track 'Inny Swiat'. I haven't really got a clue what this song is about but wow, its catchy! Get in touch if you can translate! By the time the band finish it's smiles all round. In fact every band tonight, despite their diversity, have in their own way been fun. I head off into the night with a broad grin on my face.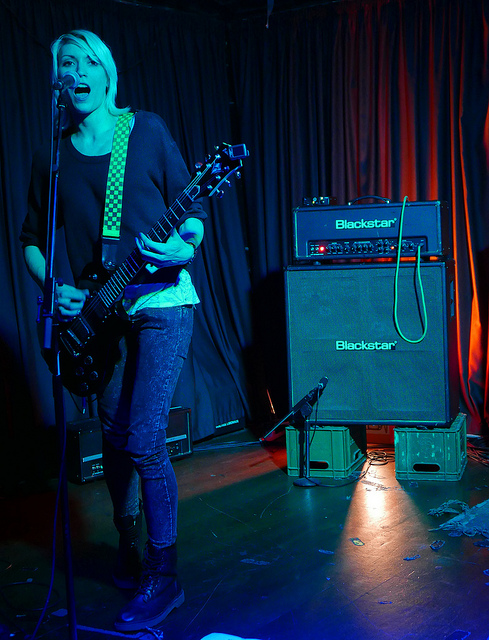 Majkalska from Brains All Gone