BARB WIRE DOLLS – Camden Assembly
BARB WIRE DOLLS – Wednesday 12th October at Camden Assembly, London
It's eerily quiet when I venture upstairs at the remodelled Camden Barfly. Now rebranded as the Camden Assembly the still relatively small venue is a black empty void at 8pm. For whatever reason the promoters have neglected to book any support bands and want the gig to finish by 10pm. Coupled with a midweek slot and with plenty of other choices for a night out the place only gradually becomes populated by the time the Barb Wire Dolls make their entrance. Since they were last in London back in 2014 they've toured extensively, completed a new album 'Desperate' and released it as the debut release on Motorhead Music. It has it's punk rock moments included but overall pursues a more mellow and thoughtful direction than their previous hard hitter 'Slit' so there's an air of uncertainty about how this is going to go.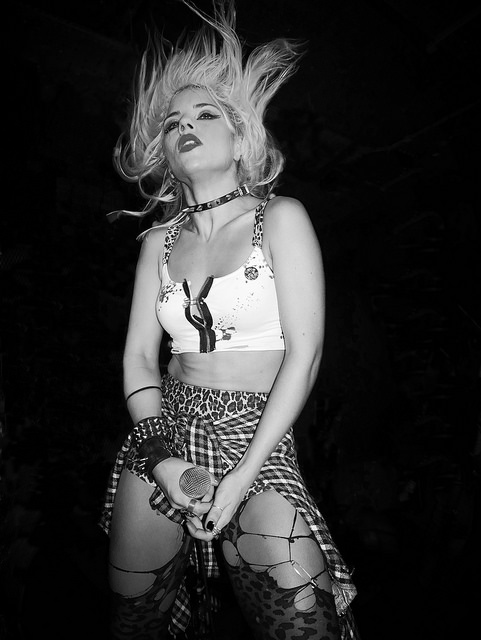 Isis Queen, Barb Wire Dolls
Now a five piece, the current line up sees the return of bassist Remmington, this time on guitar duties, with new recruit Iriel taking over her previous role. Ever present members singer Isis Queen, guitarist Pyn and drummer Krash are familiar faces. If the band are disappointed by the turnout they don't show it as they kick off, going up through the gears and reaching out to the audience through a tight and direct set. There's plenty on offer from Slit – the anger of Destroyer Boy, the raw emotion of Devil's Full Moon and the rabble rousing Revolution amongst others. The new songs from Desperate seem more introspective. Instead of trying to change the world they are more about changing yourself first. The style shows progression too, is it punk or rock – and really, does that even matter? This time out they're harder to neatly file under either genre and surely that's a good thing, right? 'Desperate' is a strong album throughout with no filler. In fact some great songs that appeared on the demo version of the album never made the cut. The band have been through a lot in their five years of existence. It's been a struggle of sleeping on floors, playing every place possible but they want to be the best they can, to get where they want to go through hard work and on their own terms and it shows. By the time they close their set with We Are Champions they've reaffirmed their bond with all present. It could have just been another run through for a band that took one look at the size of the crowd and just done the bare minimum to get through their set. They're not like that though, they're hungry and deliver in difficult circumstances. And then after chatting to the crowd they're off into the night to go to sleep in Manchester on their way to yet more gigs around the UK. I feel a little bit embarrassed on behalf of London. They'll be back though – but please, just don't leave it so long next time.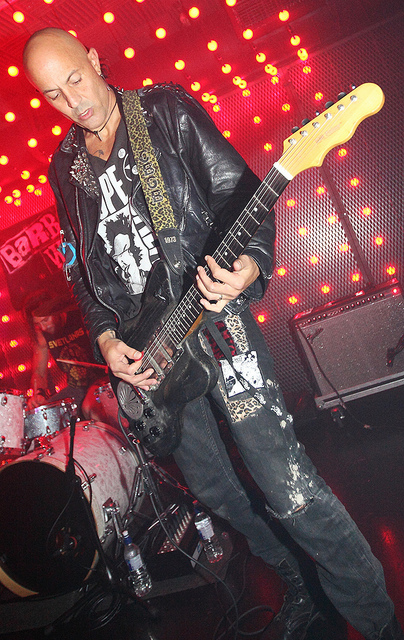 Pyn Doll, Barb Wire Dolls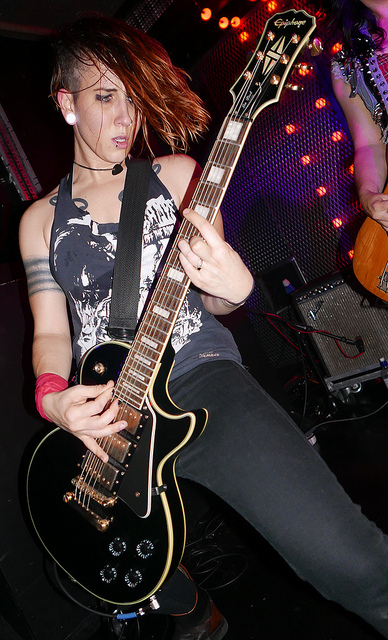 Remmington, Barb Wire Dolls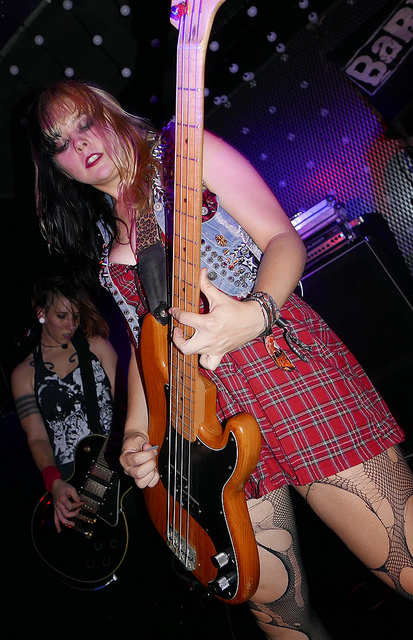 Iriel, Barb Wire Dolls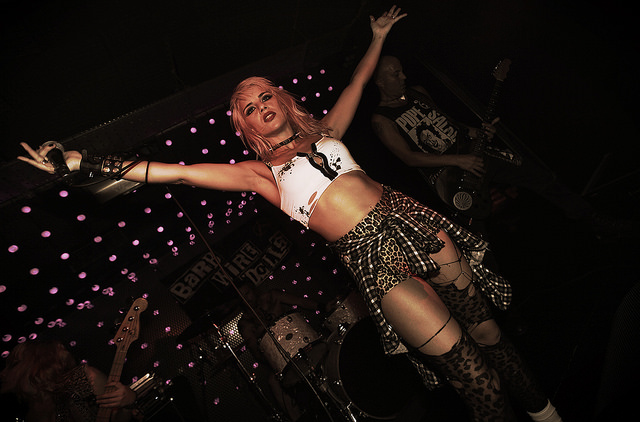 Barb Wire Dolls in London