DEVIATED INSTINCT / AGNOSY / DYSTERIA / CULT CINEMA, Camden Unicorn
DEVIATED INSTINCT / AGNOSY / DYSTERIA / CULT CINEMA Saturday 19th November at the Unicorn, Camden.
Back in April Deviated Instinct had to pull out of the after party for South London Scum's 'Love Sex Hate Sexism' benefit gig. Personally I was gutted – it's been way too long since I last saw DI but eventually some good news – with vocalist Leggo back in action they rebooked for a free, four band night at the Unicorn, Camden.
You can file Cult Cinema under 'Un-easy listening'. They create intense soundscapes, orchestral in ambition and ranging from atmospheric slow grinders to occasional thrashing. It's the vocals over the top that really set them apart – they sound like a tortured soul when all hope is lost at the end of the world.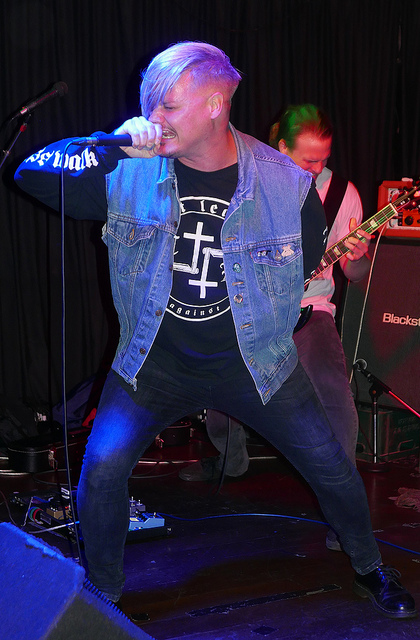 Cult Cinema
Dysteria played the previous after party and absolutely nailed it. Sitting comfortably at the extreme end of uneasy listening there's something about their music that transfixes you. Cold analysis post gig would make it hard to explain just why you like it but live it turns into an attitude, an atavistic state of mind. Dysteria, Agnosy and Deviated Instinct completely understand this. Agnosy in person are new to me but a large section of the crowd are obviously here to see them. It's easy to see why as they have sledgehammers for riffs, a neat line in D-beat crust and bludgeoning drums. Love 'em.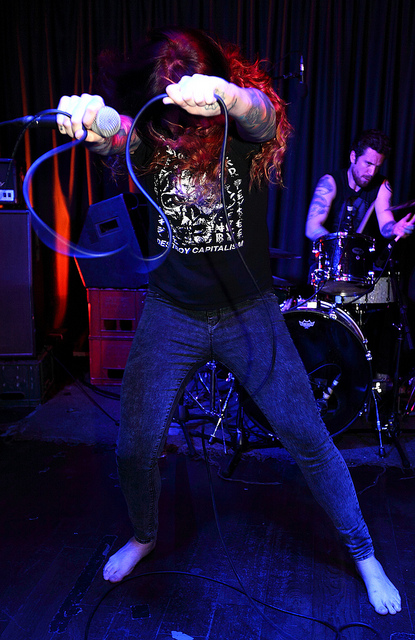 Dysteria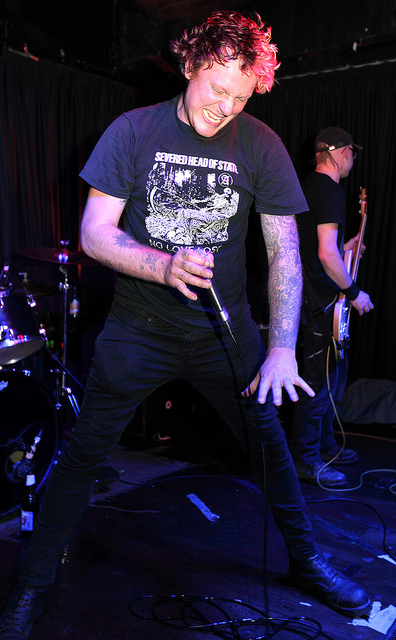 Agnosy
Finally it's the turn of Deviated Instinct, last on the bill and one of the real pioneers of this music. They've still got the power too whether it's the original material or later work like 'Judas Cancer' and 'Blunt Instrument' off 'Liberty Crawls'. 'Scarecrow', another set highlight, sees the band at the top of their game. Such a powerful sound. You can take away the terminal filth stench of the old DI but the music is as hard hitting as ever. So good to see them, hope to see them again in a much shorter timeframe.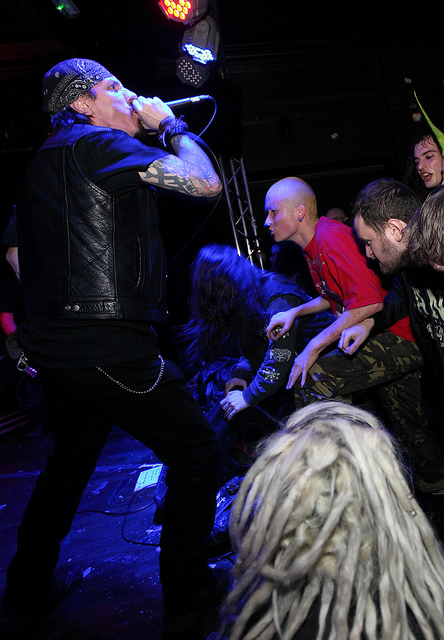 Deviated Instinct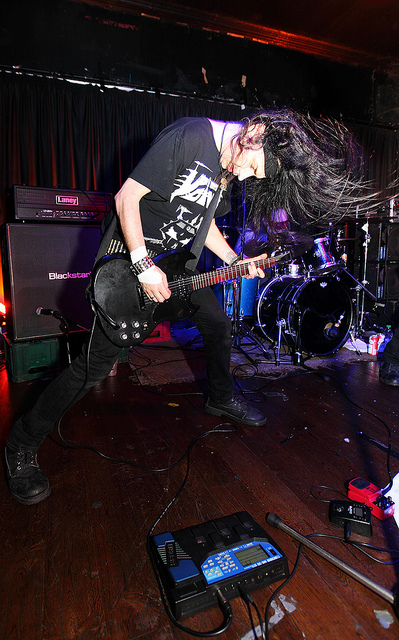 Deviated Instinct