Inside Banksy's Walled Off Hotel
Inside Banksy's Walled Off Hotel (and outside too)!
Banksy has over the last decade drawn attention several times to the huge West Bank barrier wall built by the Israeli state to enforce segregation under the guise of protecting their citizens. The wall itself was declared illegal by the International Court of Justice in 2002 but has remained resolutely in place carving up the landscape and, due to the controls put in place on the movement of Palestinians , effectively creating the worlds largest 'open' prison. Banksy is at pains to point out though that his latest intervention, an art hotel directly opposite the wall in an Israeli Military controlled part of Bethlehem, is not aligned to any particular movement or pressure group. Guests are encouraged to understand the wall from all sides with the only restrictions on who can stay being a ban on anyone exhibiting fanaticism.
The Walled Off Hotel is like no other. It boasts "the worst view in the world" and due to Banksy giving it over to be run as a local independent business it will never make a return for it's investor. There is no swimming pool but there are multiple views of the wall – you can even make your mark on the wall using supplies from the Hotel's gift shop. Rooms vary from a budget $30 a night right up to a Presidential suite and can be booked directly via the official Walled Off hotel site. I hope to go out later in the year, funds permitting, so I'm really grateful to Michael H who has been to the hotel as a visitor for supplying these photos….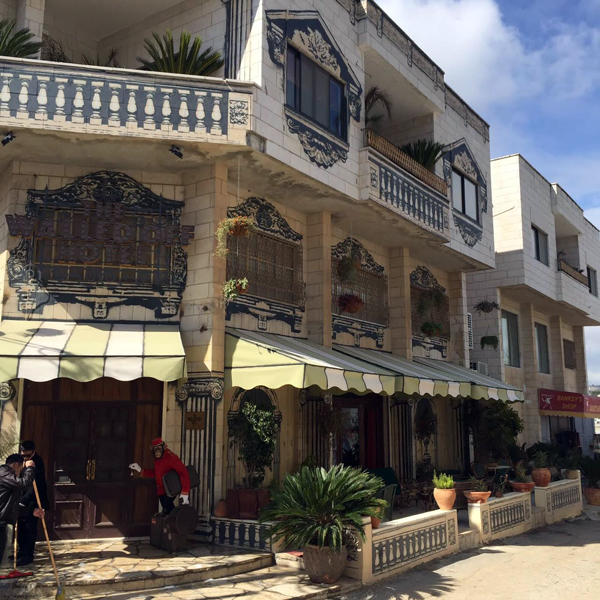 Banksy's Walled Off Hotel is located 500m from a checkpoint to Jerusalem and about a mile from Bethlehem. Look closely and you'll notice it's classical looking pillars and ornate window frames are just stencil decorations.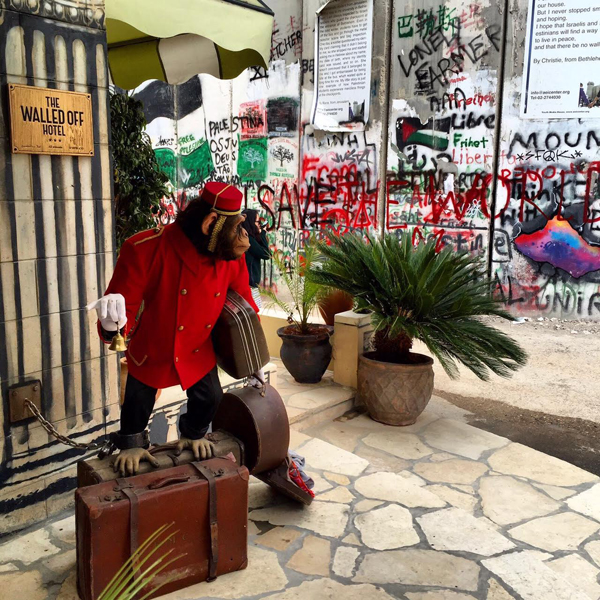 Outside the front door is the wall itself.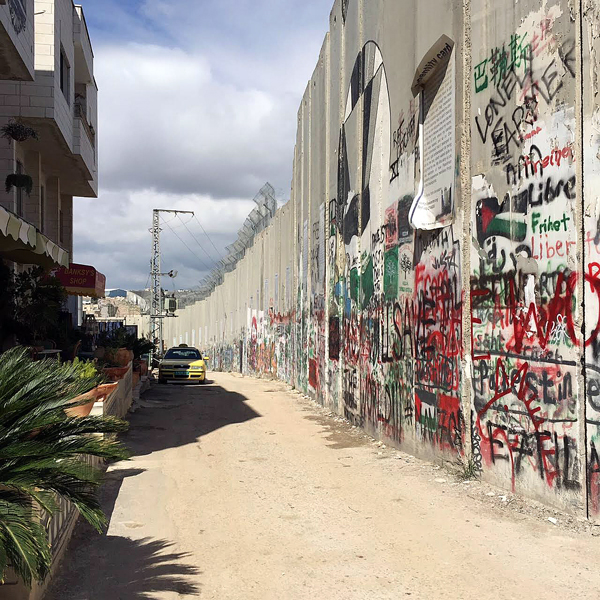 If you decide to add your mark to the wall you'll have plenty of company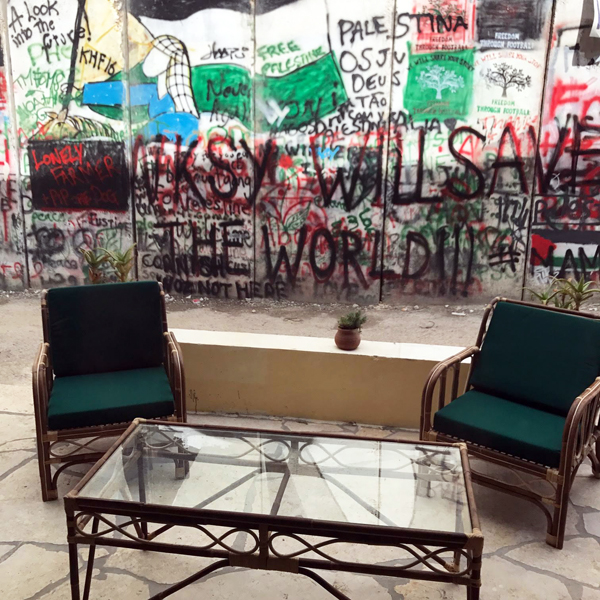 The view from the terrace is not your typical vista. Except maybe in Shoreditch.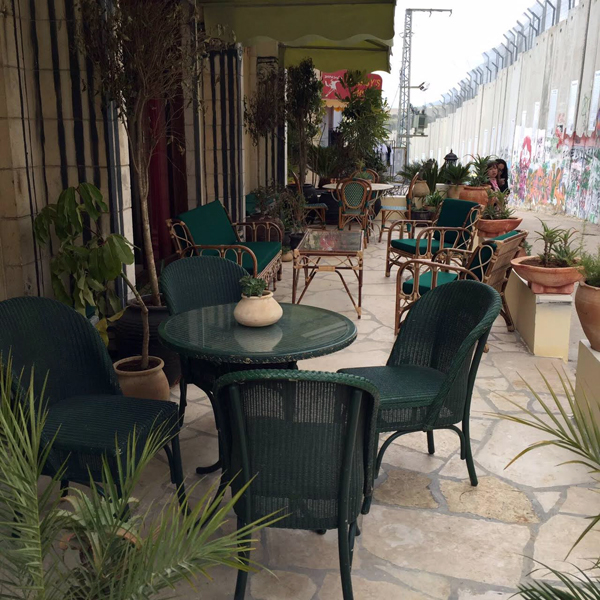 This is a fully functioning hotel in all respects, just a little different – see the FAQ for the hotel here.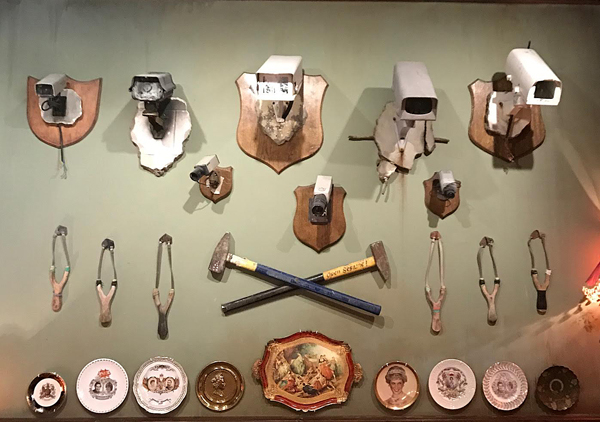 Inside the trophy wall features CCTV cameras, slingshot catapults and a collection of royalty.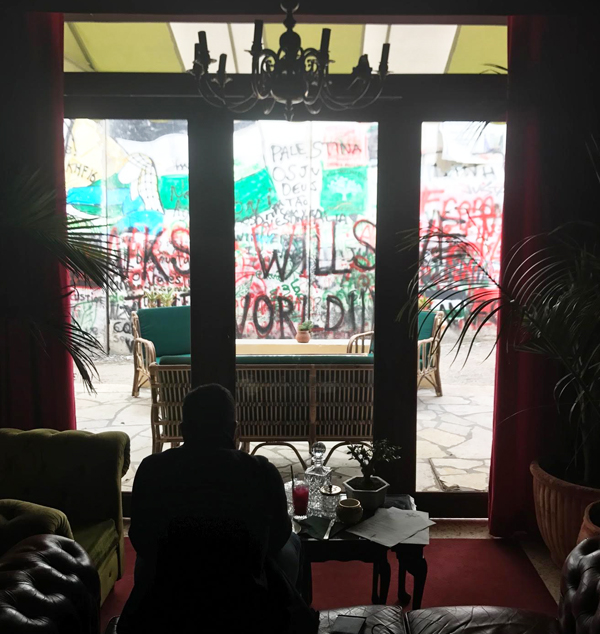 Why not relax and enjoy the view, the hotel is open at times to non staying visitors.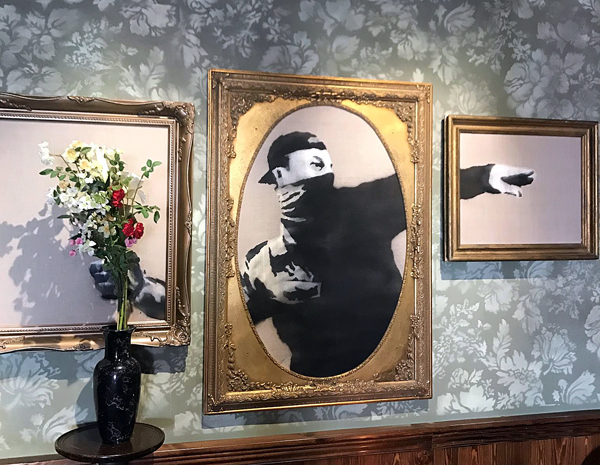 Banksy's 'Love Is In The Air' is cleverly reprised here as part of the decorations.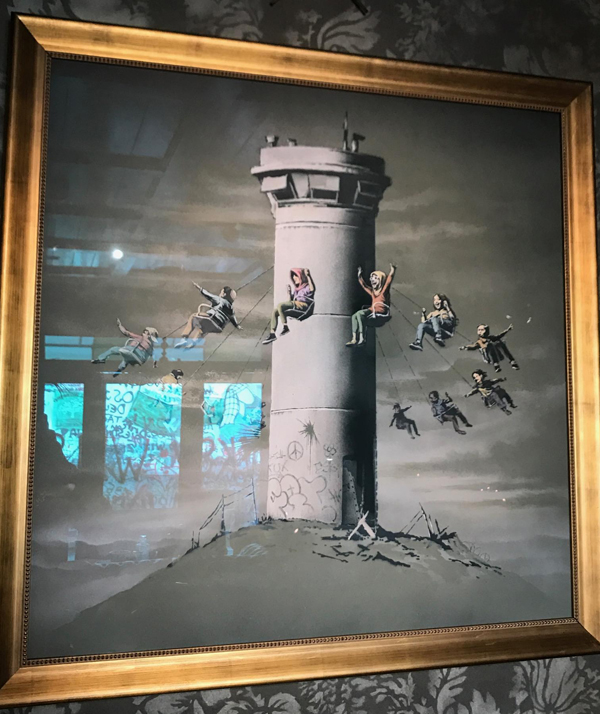 A painting of a re-purposed watch tower reflects on damaged childhoods.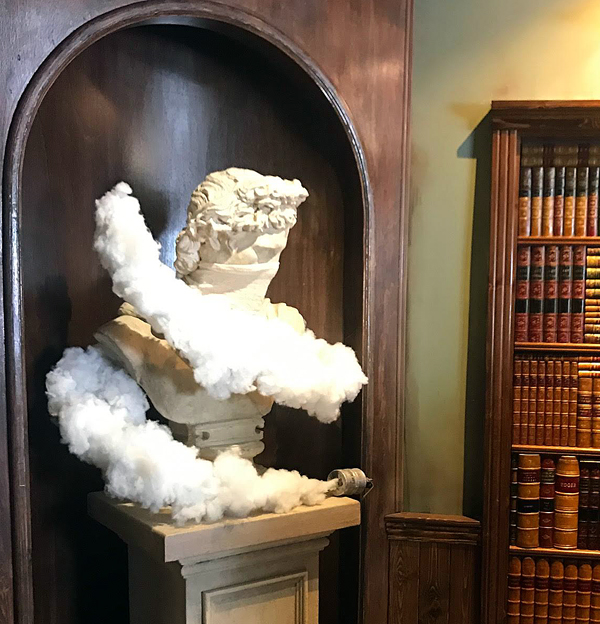 Tools of the Israeli state are included in many of the artworks but the exhibits tell the story from multiple sides.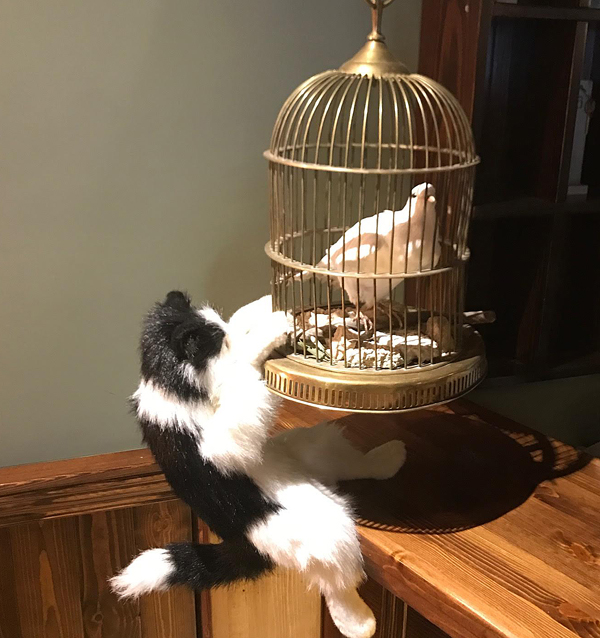 Banksy's sense of poignant humour is visible throughout the hotel
Fin out more on the Walled Off Hotel website