Sten and Oli paste ups in London
These paste ups by Sten and Oli are lasting well on the streets of Shoreditch. I originally saw them a month ago on Dave Stuart's Instagram and thought they'd be long gone by the time I had the chance to visit but still found several on a recent wander. There's not too much online about them to date but there is a website 'under construction' here. The best place to look, however, is their Instagram feed. It's maybe safe to assume that the name has something to do with Stan Laurel and Oliver Hardy but that could prove to be way off the mark. I really like the punk figure here, hopefully it'll be available in some form in the future.
If you know the locations of any more still in existence please let me know in the comments.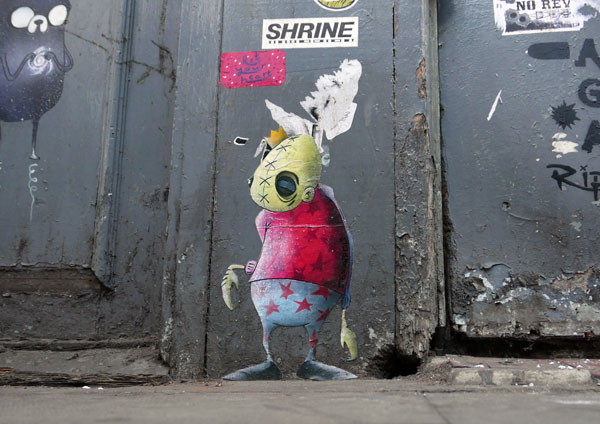 Sten and Oli, off Brick Lane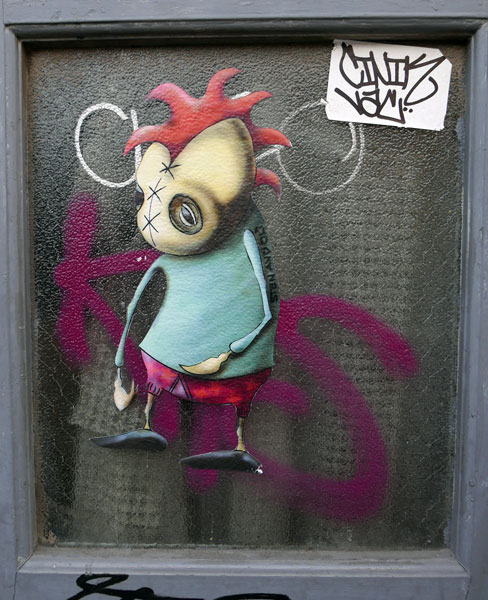 Punk off Brick Lane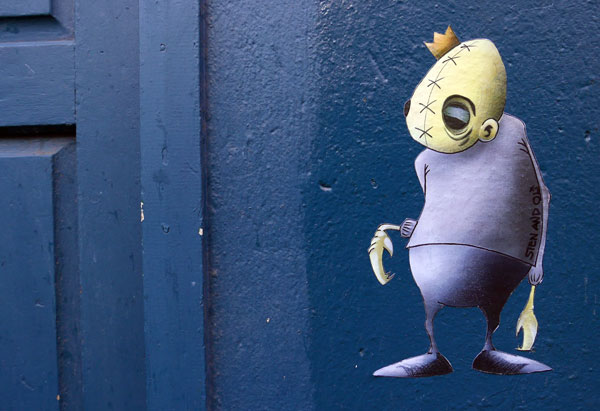 Sten and Oli paste up, off Brick Lane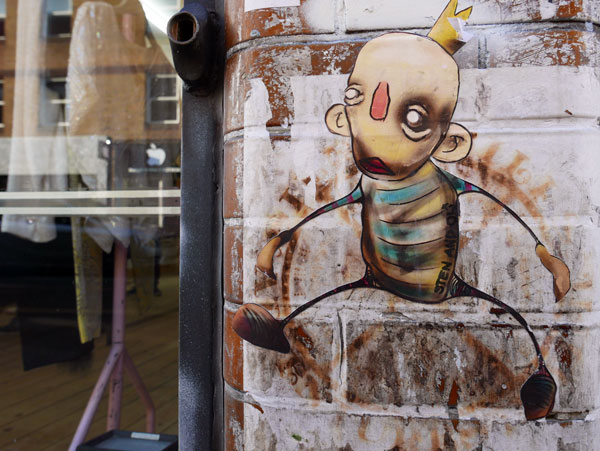 King runner close to Monty's Bar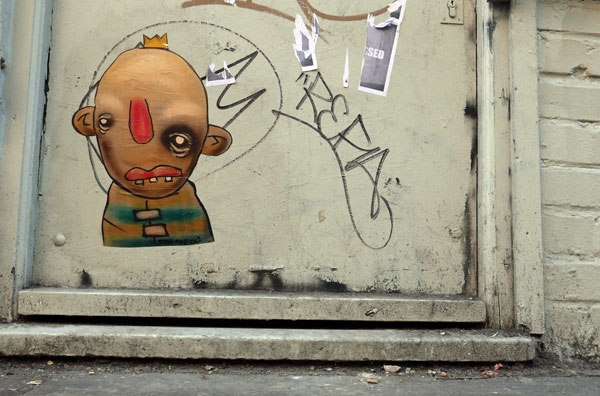 Little Creepy King paste up, off Brick Lane
See more London Street Art