Banksy – Free Zehra Dogan
Banksy – new artwork calls for the release of jailed Turkish artist Zehra Dogan
Banksy's second art work in New York in a matter of days has calls for the release of a jailed Turkish artist. Zehra Dogan was imprisoned in 2017 having been sentenced to a term of nearly three years for a painting she produced of devastation in the predominantly Kurdish town of Nusaybin.  Banksy's work is nearly 70 feet long and is in the well known graffiti area of the Bowery. It depicts  black hash marks in the style of prisoners counting the days. The number of marks reflects the number of days Dogan has already been in jail.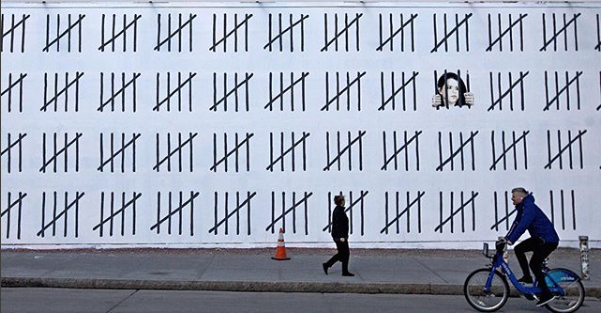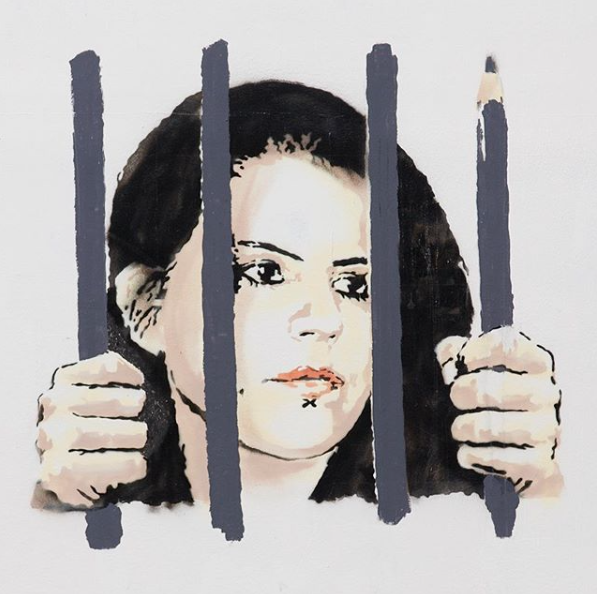 Banksy told the New York Times in his typically downplayed style "I really feel for her. I've painted things much more worthy of a custodial sentence,". He knows that she still has 18 months yet to serve and is drawing attention to her plight with the hashtag #FREEzehradogan. Dogan's face appears behind the bars in the artwork, her left hand clutching a pencil in the shape of a bar. At night her painting is projected above Banksy's artwork. Running across the top accompanying text further explains 'Sentenced to 2 years 19 months and 22 days in jail for painting this picture'.
Banksy has  used his high profile to ensure Dogan's plight gets wider coverage and that the World gets to know about the Turkish assault on the town. Will the Turkish authorities listen? That would seem like a very tall order based on their track record on human rights. Whatever happens from now on one thing is true.  Their repressive act has ultimately resulted in far more people knowing about what happened in Nusaybin than ever before.
Second Banksy painted earlier in New York
Earlier in the week Banksy had painted another image of a rat running anti clockwise on clock. It adorns a derelict building uptown at 14th and 6th Avenue. It's still apparently in a very busy part of town so quite how it was done remains unclear.