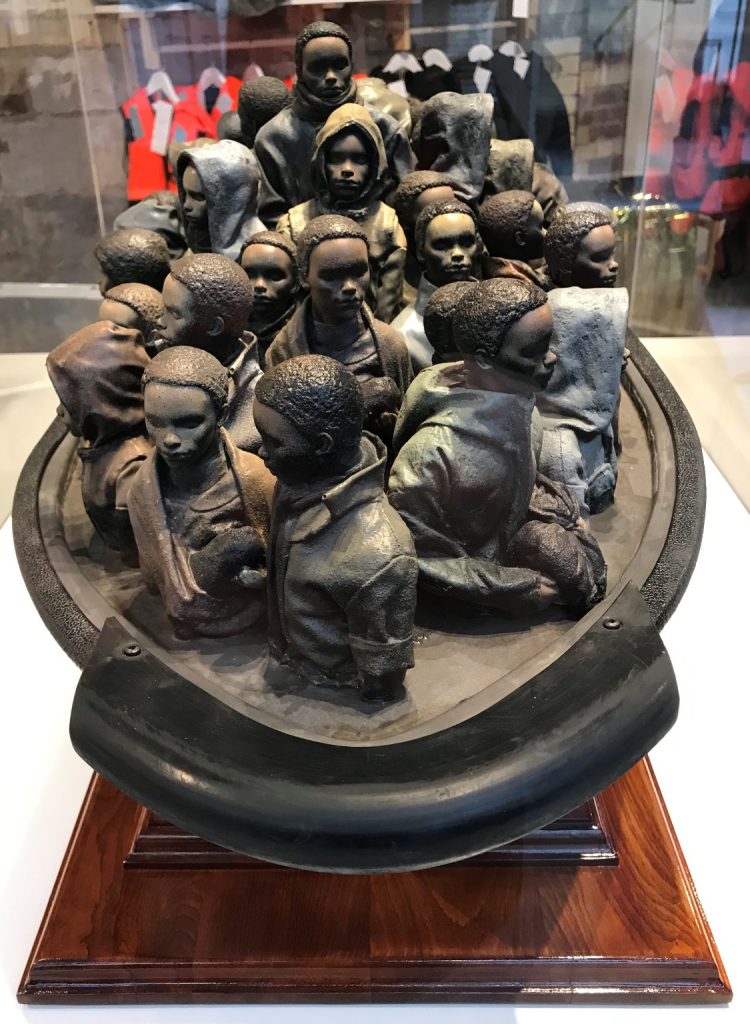 Banksy Boat Raffle
Banksy, working with Choose Love, has put one of the boats featured in his Dismaland exhibit into a raffle. For just £2 you could win this remote controlled vessel if your guess is closest to the actual weight. At the same time you can provide a little bit of humanity in a world that is too often focused on hate and division. Money raised will be going to Help Refugees – a grassroots charity that works on the ground to improve the lives of refugees through practical support both in terms of their welfare and finding them a place they can call home. You can find out more about the artwork itself and enter the competition here. If you want to see the boat in person and learn more about the work of Choose Love their shop is currently open at 30 Fouberts Place, Carnaby Street, London . The competition itself closes on 22nd December 2018 so be quick!
A little bit more about the boating lake at Dismaland.
For Dismaland Banksy created his own version of a regular theme park attraction – the remote controlled boating lake. The difference was that the boats were either packed full of migrants or under the control of maritime border patrols. When you put your money in you could choose which role you wished to play. It was a dark themed exhibit about a situation that the media has an often hysterical 'hordes at the gates' approach to – one that is far from the grim reality of people escaping conflict and desperately searching for a better life.