Banksy – New work appears in Port Talbot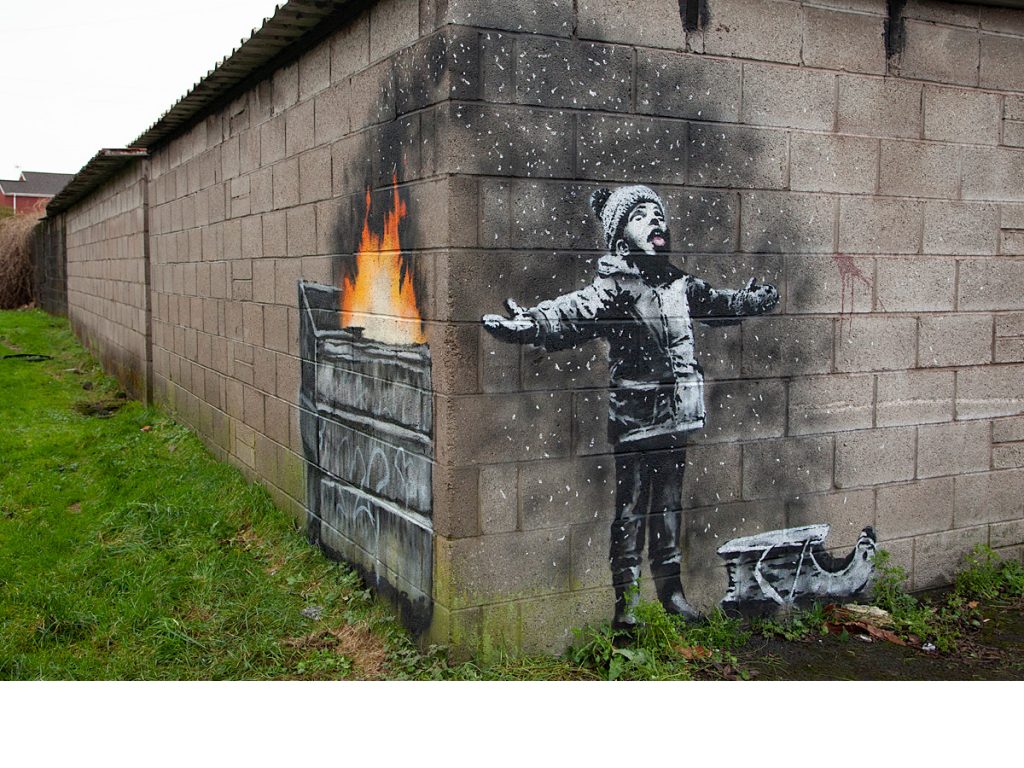 Freshly painted on the side of a garage seven miles East of Swansea a young child stands, arms outstretched, trying to taste snow on their tongue. Hidden from their sight round the corner is a skip with its contents on fire spewing out the ash the child sees as snow. It's a confirmed new piece by Banksy and its certainly no coincidence it appears close to heavy industry in Port Talbot, Wales.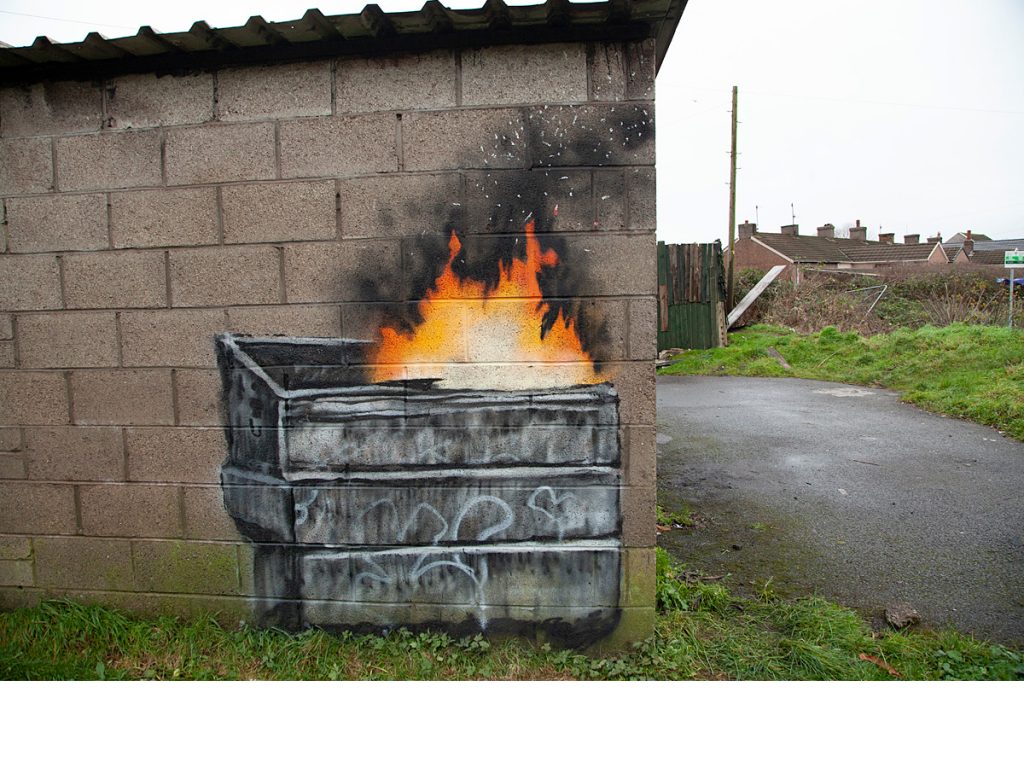 Banksy has posted a short accompanying video on his Instagram page along with a message simply saying 'Seasons Greetings'. No other explanation has been given to date but it's being widely seen as a comment on the damage pollution can cause. Certainly drone footage in Banksy's video makes the connection between the art and the surrounding area very clear.
As with any new work by Banksy it already sits behind a fence hastily installed by the local council while they scratch their heads working out to do with their new tourist attraction. The owner of the garage is keen for it to remain in situ for others to enjoy. Now that is an unusual and admirable response.
Even before Banksy posted it on his website and Instagram account there was a high degree of confidence that the work was his. The way the fire is rendered is reminiscent of this piece in Bristol and a sketch of a child trying catch snow on their tongue also appeared in drawings made for Danny Boyle for his Alternativity production.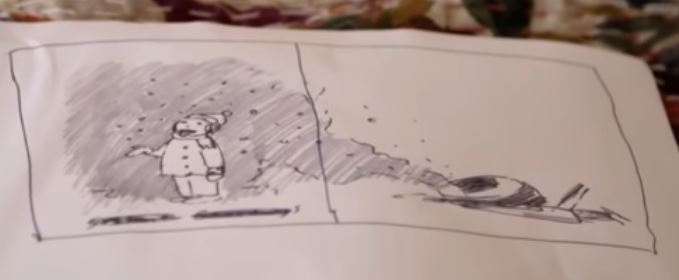 Once again the artist has used his profile to draw attention to a particular issue – it's going to be interesting to see how this one plays out over the coming weeks.