Descendents – Shepherds Bush Empire August 2019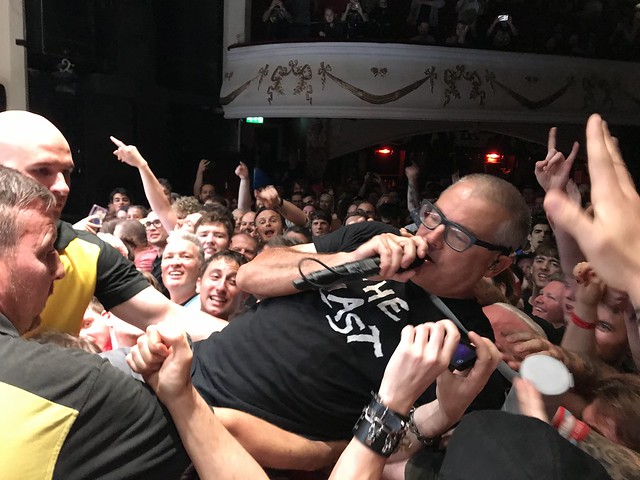 Descendents / CJ Ramone / Pears – Shepherds Bush Empire, London. Friday 2nd August.
On the night before this gig Descendents played one of the biggest punk rock festivals on the planet so its testament to their appeal that whilst that was still going on up in Blackpool they managed to sell out Shepherds Bush Empire too.
Pears are first to hit the stage as the crowd are still filtering in and its fair to say the atmosphere inside this grand old venue hadn't really got going yet. This doesn't phase Pears in the slightest – they just go for it from the off. One of the most energetic bands on the planet they play breakneck speed hardcore interspersed with more melodic interludes and onstage banter.
CJ Ramone was the bass player in the Ramones for a solid seven years and justifiably gets to use their name. He plays a mix of his own stuff and Ramones classics – and they have a similar sound, maybe a bit more rock'n'roll? Somethings missing all the same and despite a slew of familiar tunes its actually his own material that holds the interest.
Descendents arrive on stage and address the problem they had last time they played London when singer Milo lost his voice. Maybe that explains why he had bottle of water strapped to him all night?
From the opener 'Suburban Home' it's a set full of classics played super tight the whole way through. Bill Stevenson on drums seems to be having a great time – in fact the whole band is smiling all the way through the set. They play with confidence and ease and everything is just spot on. Some bands lose something as they get older but not this unit – they just seem to get tighter and more urgent. Go see 'em!