London Calling – 40 years of the Clash at the Museum of London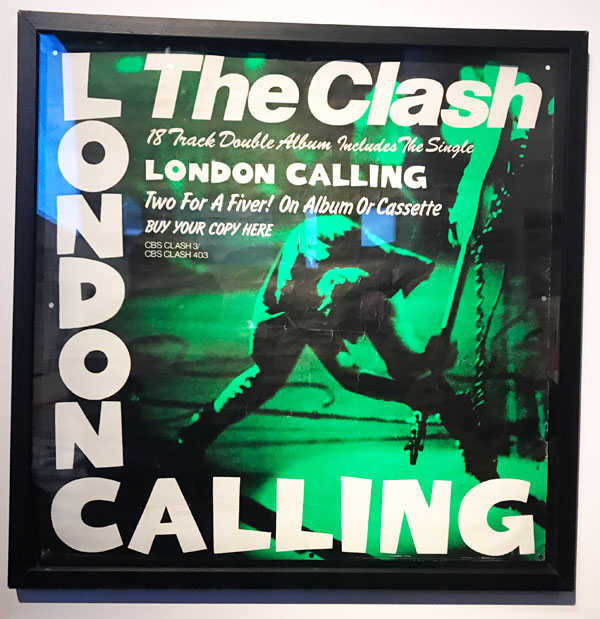 Forty years on from its release the perception of The Clash and their era defining album 'London Calling' has changed immeasurably. Back then punk was only just recovering from it's onslaught by the tabloids and the idea of a museum show about punk was about as likely as the USA taking medals at the Moscow Olympics. So how did we get here – a dedicated and significant exhibition going behind the scenes of the Clash's third album?
Well a good starting point would be the title of the record itself. 'London Calling' is now the go to soundbite staple when media shows describe the capital and its events. Pretty much everyone has heard it at some point in their lives – it was even included in London's Olympic opening ceremony in 2012.
This is a comprehensive if not exhaustive look at life at the recording process at the time and is full of artefacts and anecdotes. You can mix the albums title track to your taste on a four track recorder from the period. It's amazing just how basic it all sounds when you hear the instruments and vocals on their own – and how powerful they are when brought together. You can read about how the producer wound the band up by playing them a recording of Arsenal winning the FA Cup (none of the band supported the team). There are a wealth of original artefacts from the time and some great quotes. It's on until April 20th at the Museum of London and is free – see below for some more images from the show.