Aachoo!! New work from Banksy appears in Bristol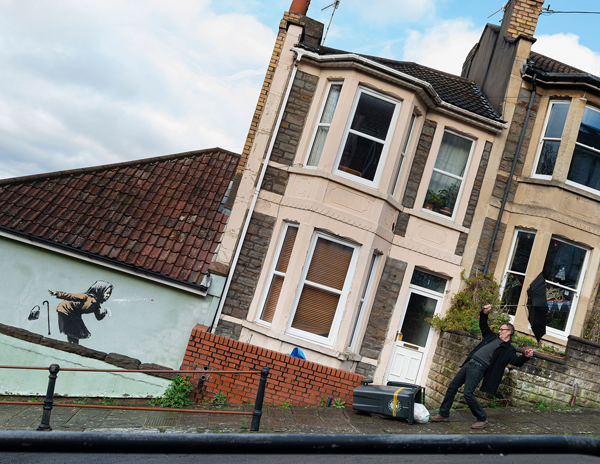 A new work from Banksy, "Aachoo!!", has appeared on the side of a house on the corner of Vale Street and Park Street, Bristol. The work plays on Vales Street's 22 degree incline (reportedly the steepest in England) with photos taken at the correct angle making it look like the old lady's sneeze has blown the houses sideways. Her dentures have flown out too with the force. Somewhat unusually Banksy has added a posed individual to the picture of the piece to emphasise the effect.
The owners of the house were due to exchange contracts having sold the property but delayed while they thought about what to do next. It's a bit of a conundrum to be fair. It may be worth millions but it's also a bit of a headache as they've already had to fork out for a plexiglass coating and an alarm system to protect it while they decide what's next.