Electric Callboy / Annisokay at Chalk, Brighton
Electric Callboy / Annisokay at Chalk, Brighton gig review – Thursday 24th November 2022
During lockdown I listened to a great deal of Eskimo Callboy, or more rather watched. Their videos such as We Got The Moves are masterpieces in their own right with so many little details. More recently the band acknowledged the controversies around using the term Eskimo in their name and fairly seamlessly changed their name to Electric Callboy. I booked a ticket to see them on their UK tour, things got postponed, but here we are now in the relatively small confines of Chalk in Brighton with a gale blowing outside. Not quite a Hurricane but welcome to the English seaside in full effect.
Support on the tour is from Annisokay, a fellow German metalcore band with a more straight down the line approach than the headliners. Great line in song titles – 'Bonfire of the Millennials' is the kind of moniker that's always going to make you listen to the lyrics that bit more carefully. Their cover of Slipknot's 'Duality' was a real crowd pleaser and by the time they finished with sing along STFU they'd warmed up and won the packed venue well and truly over.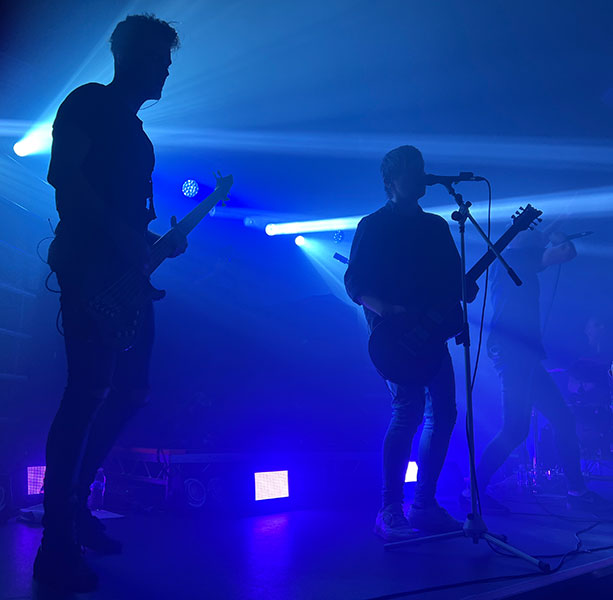 Electric Callboy come on stage to the opening dance chords of Pump It, dressed in the the flammable 80's fashion of shell suits with matching mullets. The song escalates quickly, showcasing their hybrid style – raging riffs and fry vocals, super clean singing with euro pop style choruses and techno beats. Confetti gets blasted over the crowd and everyone is in a party mood by the end of the first number.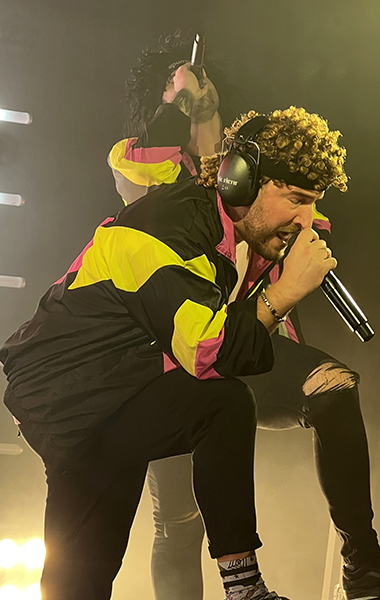 More costume changes accompany their biggest songs like Hypa Hypa – which has the floor bouncing so much it feels like it's about to give way. Spaceman gets the crowd singing along wildly and the faux folk of Hurrikan lures the unaware in before delivering its savage ending.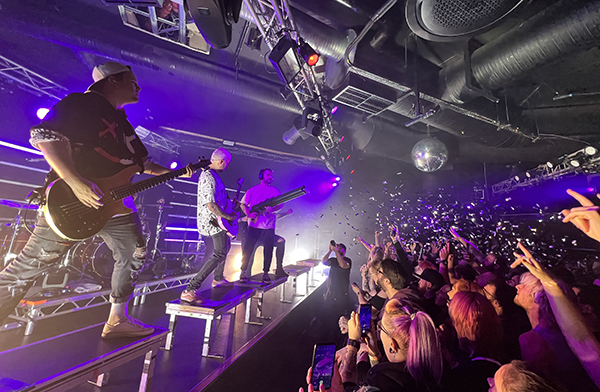 When the band come back for the encore 'Mindreader', with its more serious tones, it wasn't the most obvious choice but its sombre lyrics work perfectly. It showcases that Electric Callboy are more than a one trick pony before they launch into MC Thunder and the frankly colossal set ender of We Got The Moves. A final a cappella rendition of the chorus leaves the crowd with that tune in their head as they exit the venue with their spirits undaunted by the damp and windy Brighton weather.