Inside Lift 109 at Battersea Power Station
Lift 109 is a unique experience that takes you up 109 metres inside one of Battersea Power stations' chimneys in a glass elevator. At the top you are treated to uninterrupted 360 views of West London from a viewing platform not much bigger than that of a London Eye pod. Whilst many of London's best viewpoints are packed with visitors (The Shard, Sky Garden et al) this one feels exclusive for the seven minutes or so you are up there. Yes, that's right – around seven minutes. With a single lift limiting capacity and no area for visitors to get out at the top time has to be limited – particularly as the attraction has already proved incredibly popular. It sounds like a short period of time but is plenty for photos and spotting landmarks and the Lift 109 experience is much more than this too.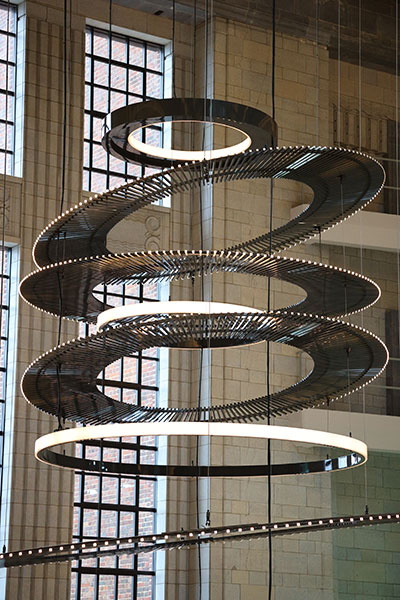 You start your journey in the fantastic lobby area underneath a beautiful power coil inspired chandalier in an art deco style. The displays in this area tell you more about the power station, the areas it provided power to and how it's image has been used in many iconic album covers.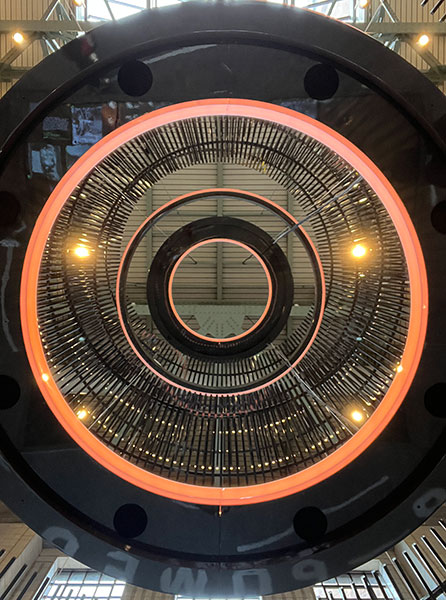 You also get a unique view out on the rest of the redeveloped Power station too as well as an interactive display panel.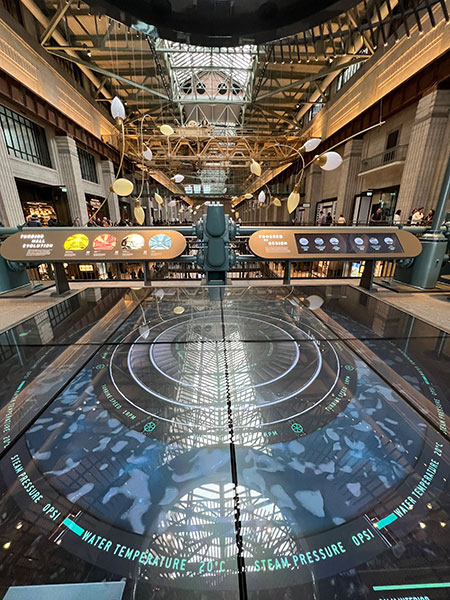 Once you have cleared this area by exiting through a heavy gated door you enter the lobby for the first of two lifts. Here each of the walls are lit up with an interactive display while you wait to ascend to be greeted by a short spiral staircase to reach the real star of the show – the circular glass lift that takes you to the top.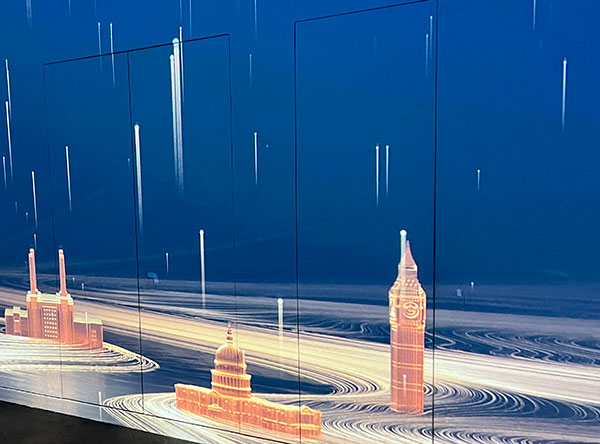 As you ascend the chimney the inside is lit up and atmospheric sounds are played which finish perfectly in time with the lift bursting out of the top of the chimney. It really creates a wow factor at this point, you can hear others gasp as you emerge!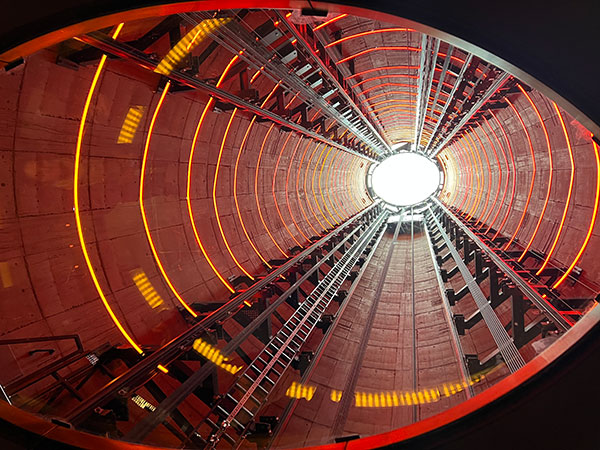 The views are unique. Many of the existing viewpoints in London are in the centre and cover the East. This location looks from West to East and so you see the Houses of Parliament in a new way, settled in amongst other buildings and, of course, the whole of the vast Battersea Power Station redevelopment.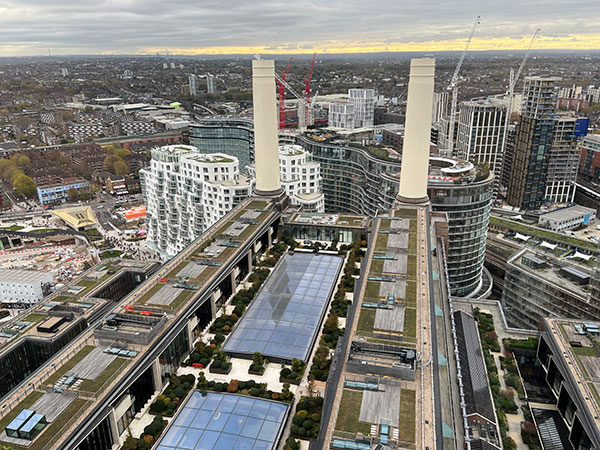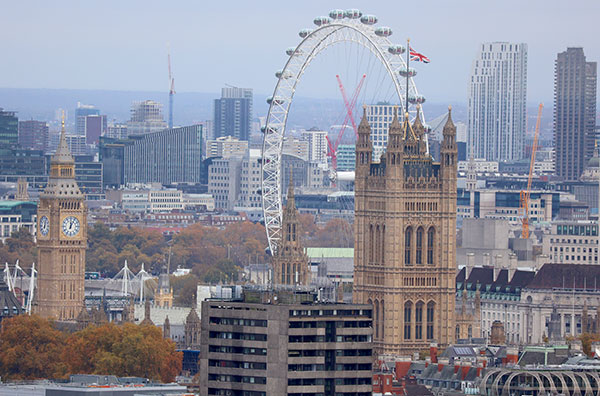 Once your allowed is time up its back down in the lift once more and of course you get to exit through the tastefully stocked gift shop!
Take a trip inside Lift 109:
Read more about the Battersea Power Station redevelopment, including then and now photos, in this Battersea Power Station then and now blog post.