Ian Curtis mural in Macclesfield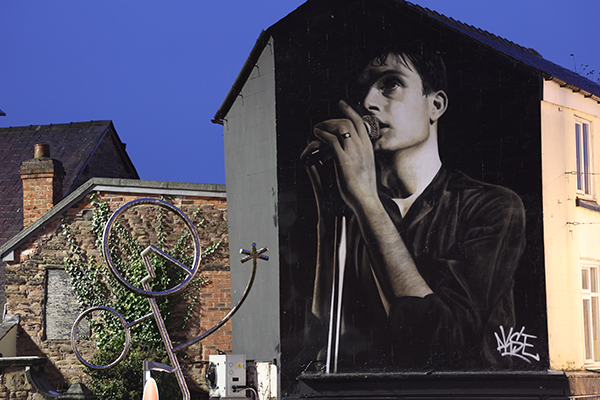 Ian Curtis – stunning tribute mural in Macclesfield.
Ian Curtis, singer songwriter and guitarist with post punk legends Joy Division, took his own life on the 18th May 1980. Ian had suffered from depression and epilepsy which no doubt influenced his lyrics which often dealt with isolation, loneliness and alienation. Despite the signs being right there in his songs he tragically died in his home in Macclesfield just on the eve of a planned American tour.
Cheshire East Council took the decision to have a mural painted to Ian in a highly visible location in the town centre. Situated in the Mill Street, next to the bus station it captures an iconic image of the singer at the microphone in stark black and white. It's a stunning tribute to the singer and the lasting impact he has had not just on fans of Joy Division's music but the countless other bands they have influenced over the years. From working class beginnings in Macclesfield his songs have stretched out across the world and it's really fitting that his home town has embraced his legacy in such a wonderful artwork.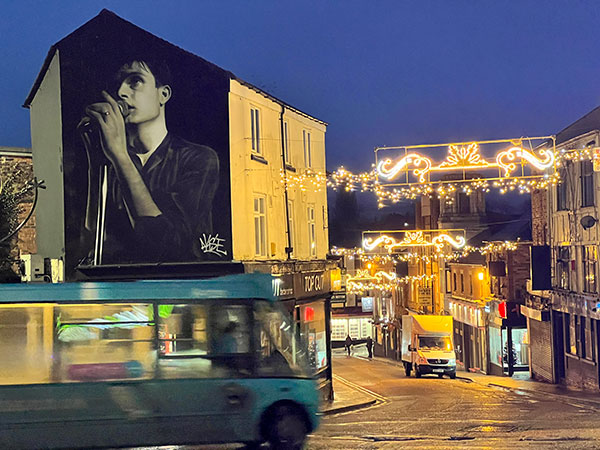 Hear what Macclesfield residents think of the mural
See more from the street artist behind the mural Akse P19