Ukraine issues stamps featuring Banksy artwork
In a World first, the Ukrainian Post Office have issued a new stamp featuring Banksy's artwork painted in Ukraine in 2022. The stamp marks the first anniversary of the Russian invasion and depicts a small child in judo clothing throwing a much larger opponent to the floor. With Russia's Vladimir Putin's love of judo the meaning behind the image is pretty clear but to avoid any doubt FCK PTN has been added to the bottom left corner of the stamp in Cyrillic. It's worth noting too that Putin himself was stripped of his titles by the International Judo Foundation shortly after the invasion of Ukraine. The image can also be seen as a reference to the David and Goliath story.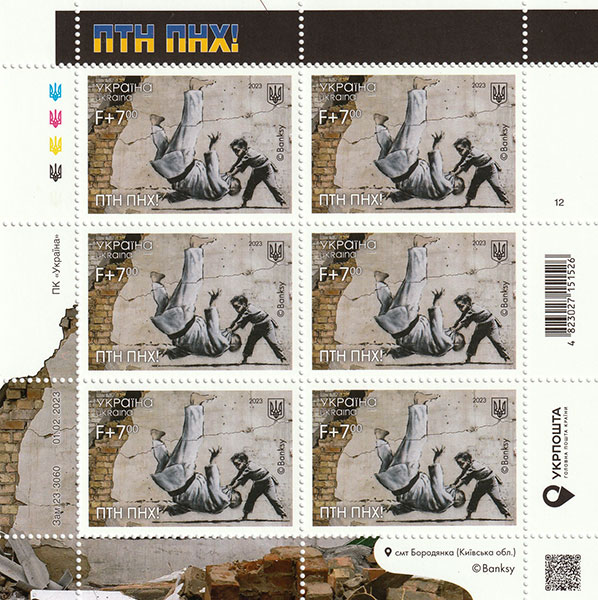 The original artwork was painted on the remains of a wall in Borodianka, North West of Kyiv and scene of some of the earliest fighting in the war. The stamps were immediately popular and there are several products featuring them available. In its own way it's a very simple way to own an authorised version of a Banksy artwork for a very small price and the good news you'll be supporting the reconstruction of educational facilities that have been damaged in the war.
As well as the stamps themselves (available in an uncut sheet of six as illustrated above there are several other products featuring Banksy's image that are available: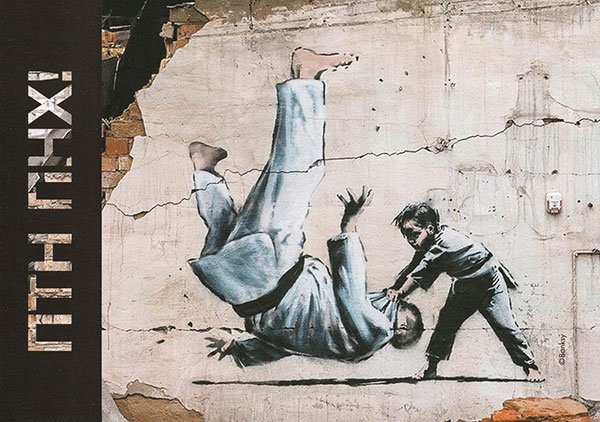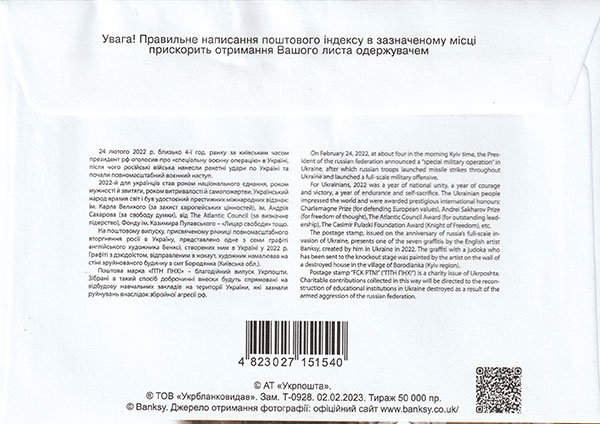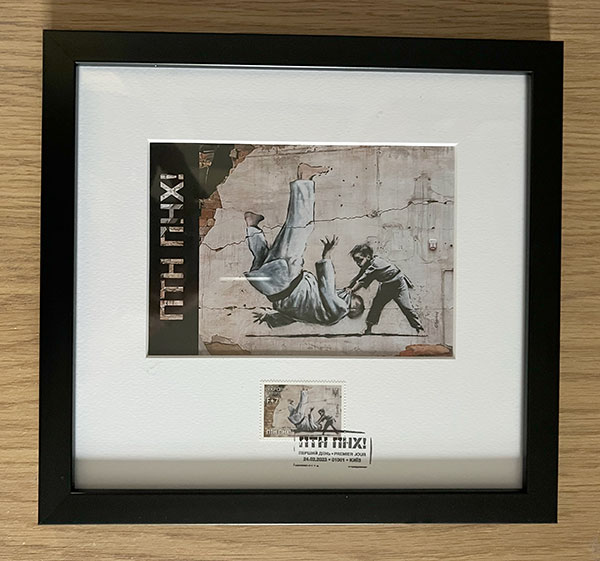 There is also a booklet featuring the same words and imagery and this provides a handy way to store some of the items.