Banksy in Margate – Valentines Day Mascara
Banksy in Margate – Valentines Day Mascara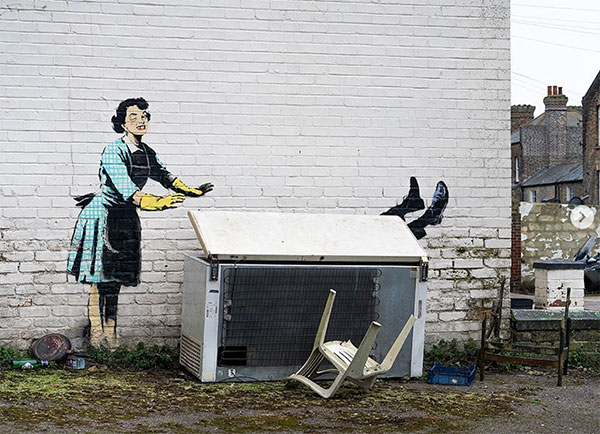 Banksy's 'Valentine Day Mascara' in Margate. Originally announced on Banksy's instagram on February 14th. The artist does not explain it any further but it quite clearly deals with domestic violence. A woman with both a missing tooth and a swollen black eye is placing a man into a chest freezer. He's not quite fitting yet – the legs are protruding from the right hand side.
When originally installed the artwork had several key real life props to go with it. Most noticeably was a full size chest freezer, but alongside this there was a broken chair and a frying pan appearing in Banksy's own photograph (above). These quickly disappeared, in fact the local council received much criticism for the difference in speed with which they removed the freezer compared with the normal timescales for dealing with fly tipping. This led to the freezer, once made safe, returning for a brief period of time before it disappeared altogether.
Bereft of its central prop the legs hung in the air. Enterprising photographers moved nearby bins in place instead which worked to a point and then a local turned up with a replacement fridge freezer – a little too small but a welcome try. The piece was then perspexed and this is where I finally managed to get there to take some photos.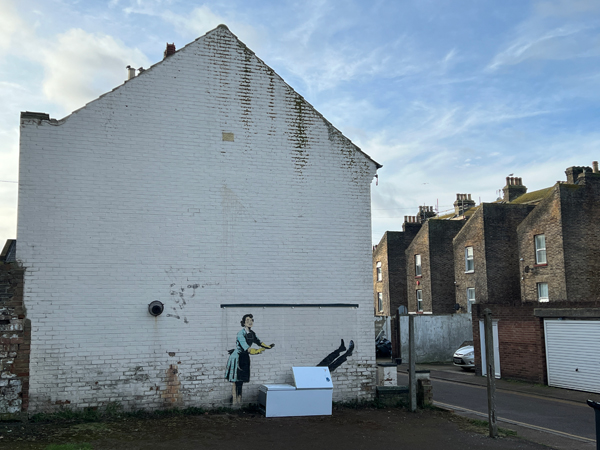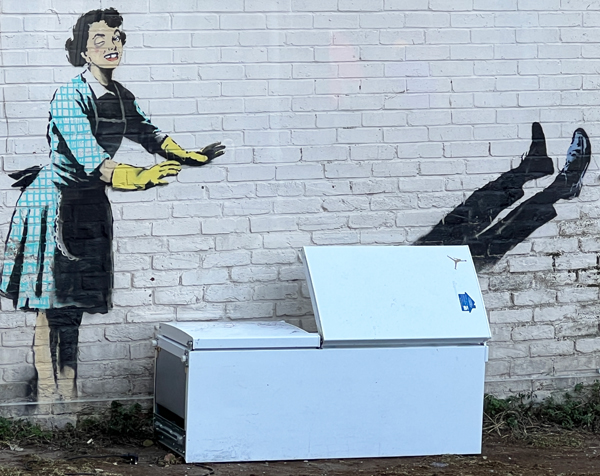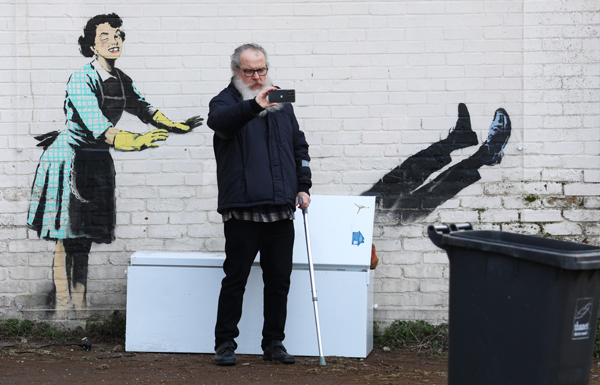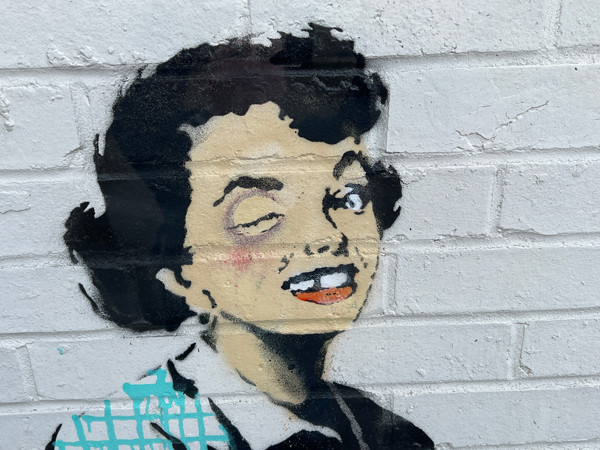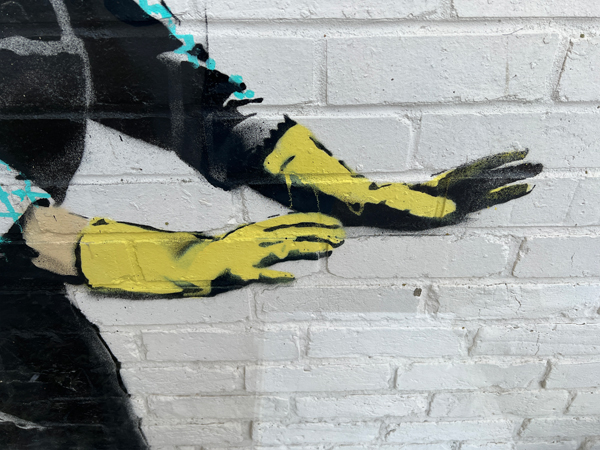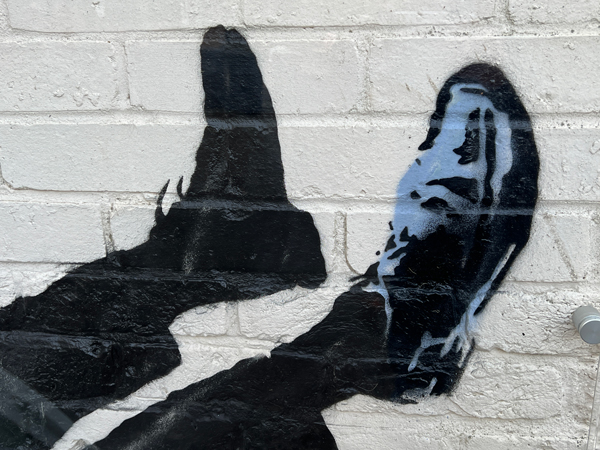 By the time I'd found something to prop the other fridge freezer door open the sun was well and truly up and the perspex's reflections were in full effect.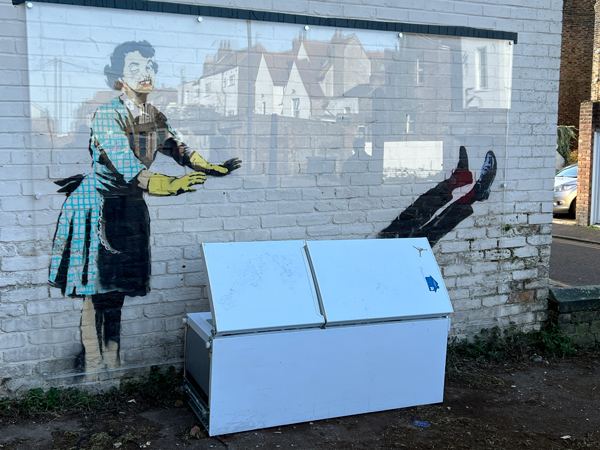 The piece lasted in situ for a few more days but eventually it was cut out of the wall. It's since been reunited with the original chest freezer and is on display once more at the nearby Dreamland park. When it's finished its run here its likely to be sold.
The current owner, Julian Usher of Red Eight Gallery, previously told the PA news agency that the homeowner stipulated that they wished for a local charity supporting prevention of domestic abuse against women to benefit, along with the piece being used to raise awareness in Margate and nationally.
Local MP for North Thanet, Roger Gale, told the PA press agency at the time ""I think it's an extremely impressive and extremely clever piece of art. And I hope and believe that it can and it should be preserved and displayed safely so that as many people as possible can see it."
Time will tell where it ends up next.