Gary Numan – Electric Ballroom, 13th April 2023
Gary Numan at the Electric Ballroom, Camden on April 13th 2023
Electronic pioneer Gary Numan announced three consecutive shows at the relatively intimate Electric Ballroom in Camden to mark his 998, 999 and 1000th gigs. Unsurprisingly they quickly sold out and I took the opportunity to see the first night of the trio.
Support on the night came from Raven Numan with her first ever gig (imagine playing the 1500 capacity ballroom as your debut!). Joined by her sister Persia, who herself has featured on Gary Numan's own recordings) she went through a set of ethereal ambient songs that occasionally kicked upbeat and were well received by a crowd wanting her to succeed.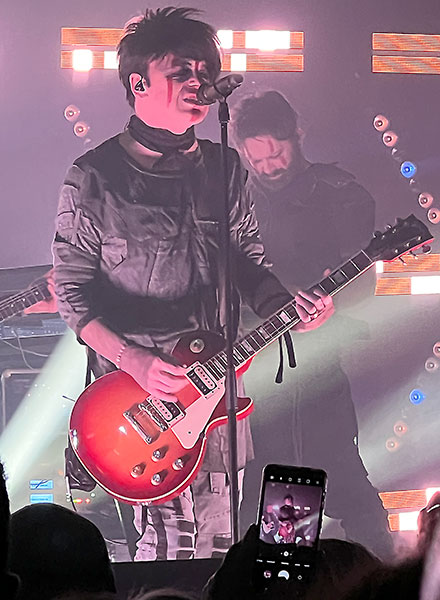 How do you combine a catalogue that stretches from the early electronica top 40 smashes like 'Cars' to the more recent output which has a harder, more Nine Inch Nails vibe? It seems Gary Numan and his band have managed to update every song to his current sound. Crashing guitars, menacing synths, everything now sounds more like rock anthems whilst retaining the original structures. The band prowl the stage while Gary himself, resplendent in clothing like a Tattoine Tueken Raider commands everything from the front. It's a romp from early tracks off 'The Pleasure Principle', some with him playing guitar through to just as memorable modern cuts like 'My Name is Ruin'. An incredible evening, the first of three and with a slightly different set each night a fitting gig as he approaches the 1000 gig milestone.