Visiting Banksy's Cut and Run show in Glasgow
There are many fake Banksy shows doing the rounds but there's only one place to see the real deal – and the difference between the genuine article and the knock offs is extraordinary.
Banksy's 'Cut and Run' opened without any pre warning at Glasgow's Gallery of Modern Art (GOMA) in Queen Street in the heart of the city on the 15th June 2023. It runs until 28th August, opening at 09.00 through to last admission at 21.45.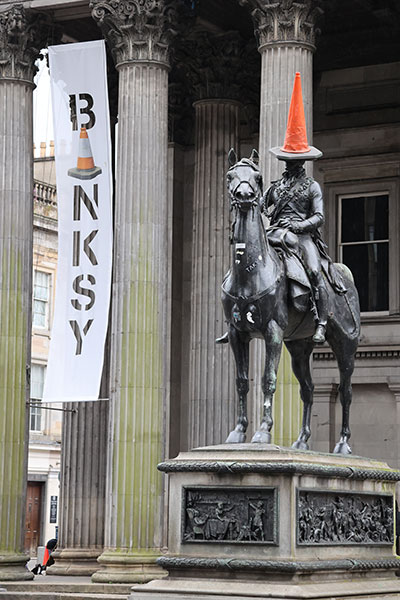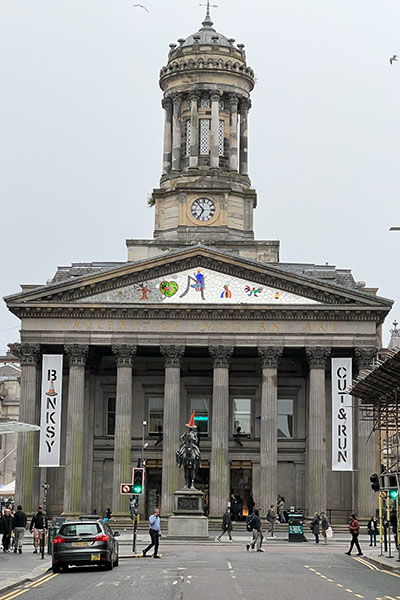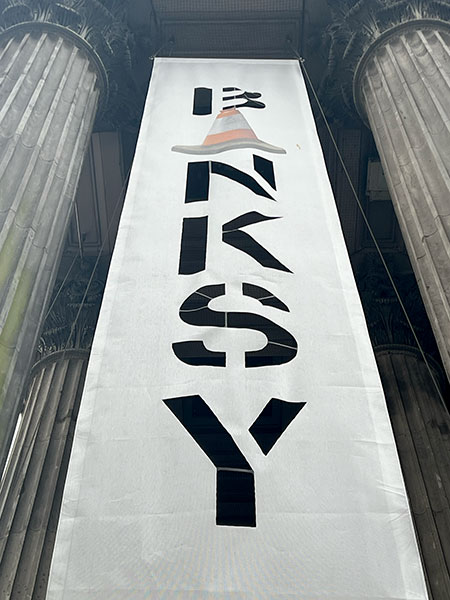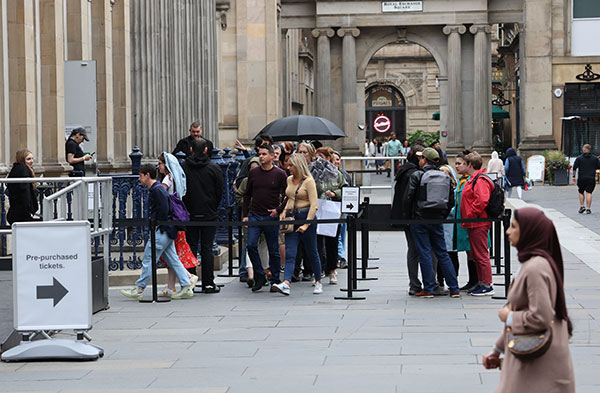 At the weekends opening times are pushed out even further with admission times running from 00.15 to 03.45. Currently only the most dead of night times are available to book, other than that it's a case of a walk up to the booking office to see if anything is available.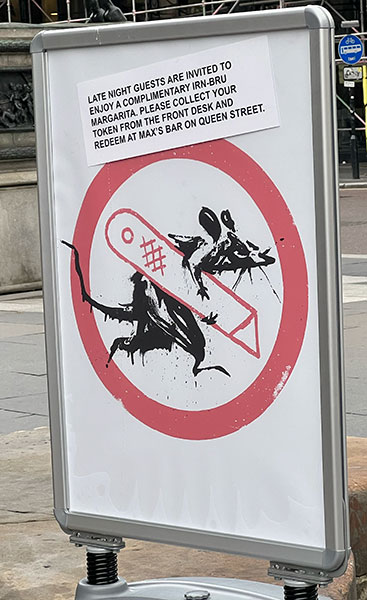 Once inside you follow a predetermined route but have as long as you want to read the many anecdotes and look at a great deal of material that has never been seen before. Most strikingly the show contains a wealth of Banksy's original stencils. These really show off the fine work and hand style of the artist and many have had additional layers of paint applied to turn them into works of art that fully make sense. Coupled with the stories – there's at least three instances where Banksy's career could have ended in disaster – you get to learn how the art is made, installed and what happened next. The infamous shredding of the million pound version of Girl With a Balloon is explained in detail. It's a fascinating look at all of the problems experienced in getting the mechanism to work and the £2.50 product that, if deployed, would have meant the painting would have shred in it's entirety.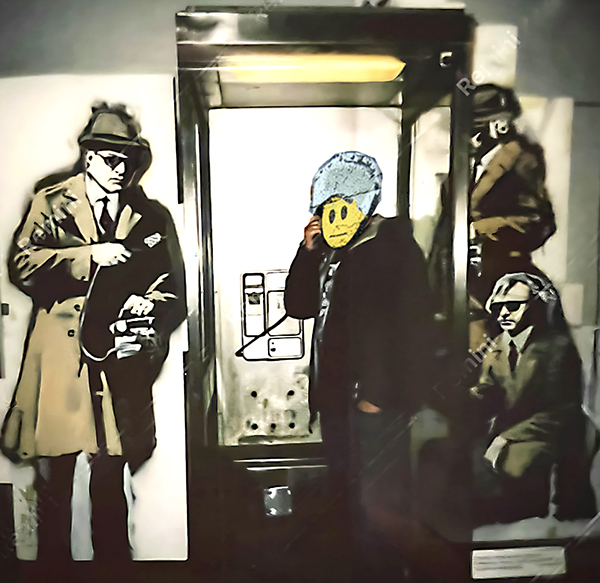 No photography is permitted, but this means that you have to take it all in as you walk through. your smartphone gets locked in a pouch on entry and returned at the gift shop at the end. In the gift shop there is an excellent book on sale which contains much of the information and art presented in the show (£25 and comes with a tote bag too). This is Banksy's first book since 2005's Wall and Piece.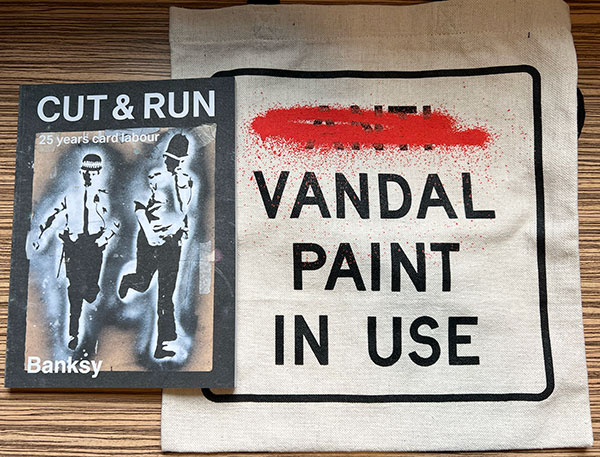 After passing through the gift shop there are two more stops before you actually exit. The first takes you into a reconstruction of a Banksy's bedroom. which is a clever way of explaining his early influences. Posters of the Specials and Crass are mixed in with military models and pictures and randomly, a Pukka Pies advert. It's easy to feel a connection here, it all looks very familiar. In fact, leaving the exhibition, taking time to add your message on the graffiti wall on the way out, you realise just how much you've learnt about who the artist is, how he works and his motives. It's a truly unique insight – you'll leave knowing a lot more about the man you don't know!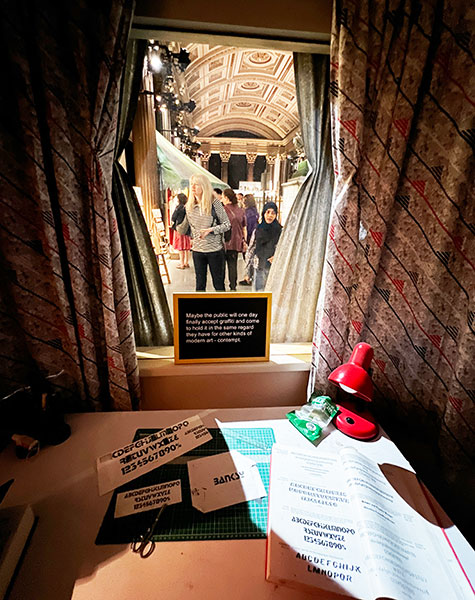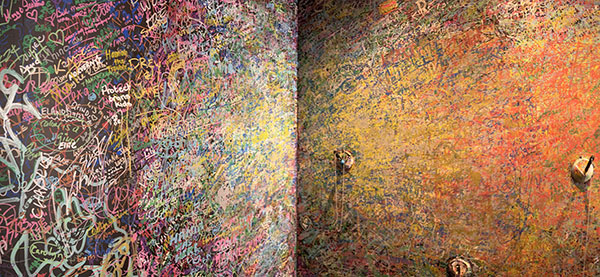 The Banksy Effect
Whilst there are no photos of what is in the show there's plenty of Banksy influences around Glasgow right now. Here's some of the ways the show is influencing life in the city.