Pulp at the Hammersmith Apollo
Pulp – Hammersmith Apollo, Friday 28th July 2023 – This is what they do for an encore
With Pulp's seminal albums 'His 'n Hers'. and 'Different Class' fast approaching the 30 year (!) mark the band announced, in mid 2022, that they would reunite for a second time. Steve Mackey had given the group his best wishes but said that he would no the taking part. Tragically, he passed away in March 2023 and before Pulp took to the stage a film about his life and passions was well received by the crowd.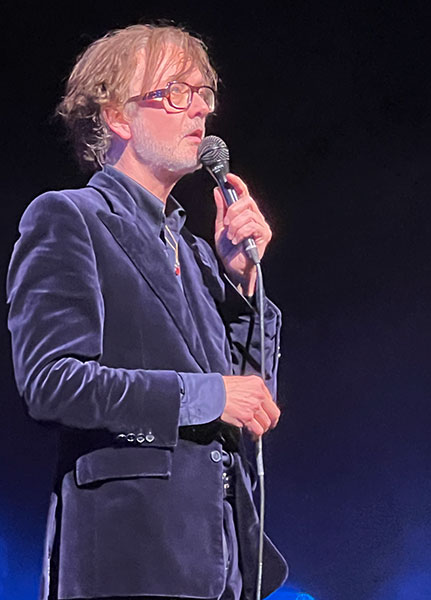 As the build to 'I Spy' moves up it gears we see Jarvis for the first time, rising up from under the staging and silhouetted against a giant moon. It's the perfect opener followed by the party anthem Disco 2000.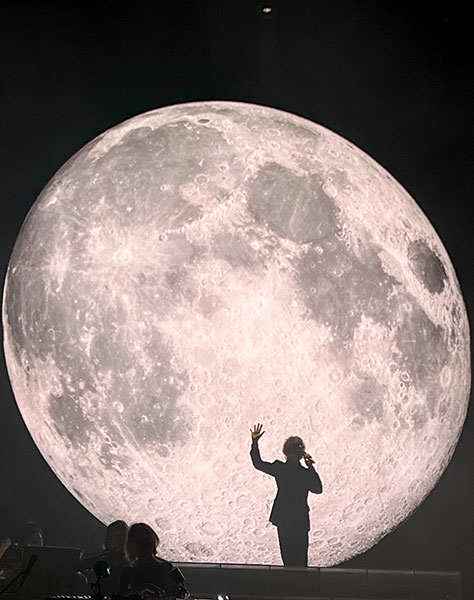 It's hit after hit from this point onwards. 'Mishapes' is an anthem for those who don't quite fit in, 'Something Changed', slightly ruined by a large amount of unexplained noisy feedback, is dedicated to Steve. Jarvis checks on us all after they finish it 'Could you hear that too"?
Technical problems sorted out it's on to 'Pink Glove' which sees a shower of gloves landing on the stage. At times it's quite hard to hear Jarvis when they play 'Babies' and 'Do You Remember The First Time' – the crowd are singing along that loudly!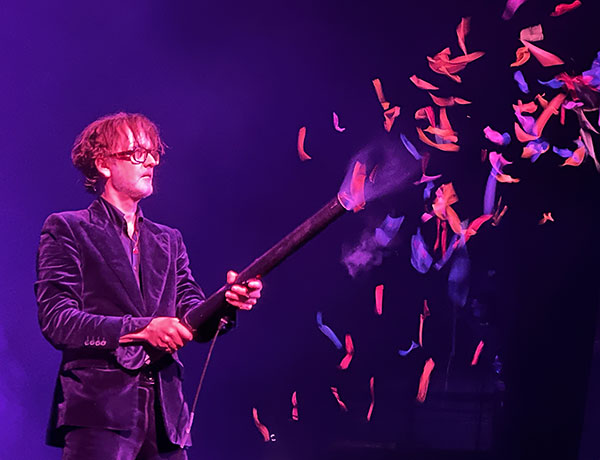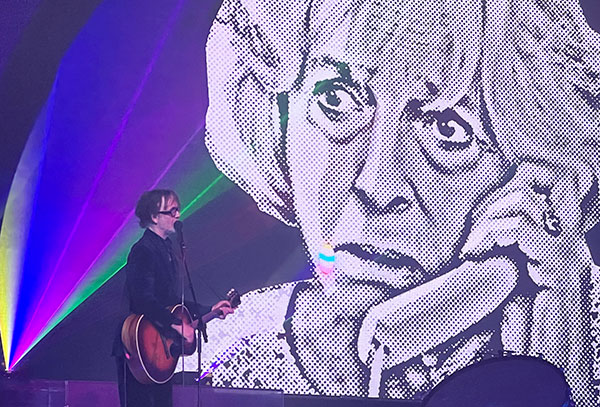 Closing on 'Sunrise' and coming back for an encore Jarvis gently enquires 'Did we forget something' as if 'Common people' could be forgotten. They duly play their era defining hit but there's still more with a second encore.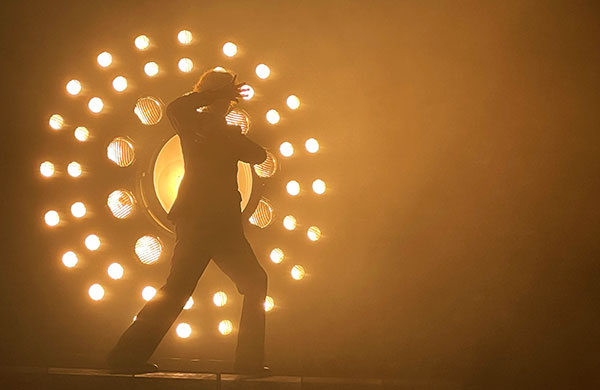 We go back to early Pulp with 'Razamattaz in the second encore before Jarvis sits down with Candida Doyle to play to play 'Hymn Of The North'. The curfew hits and it's all suddenly over. With the band so on top of their game the question is – will there ever be a third encore?