Forty Writers at Forty Acres
40 Acres aka Feltham Circles aka Feltham Pits has long been known as graffiti hall of fame. The old sewage beds tucked away in rough land near the defunct Feltham Marshalling Yards are a regular haunt for those in West London and beyond. While not as tall as other London walls there's plenty of them and when you get a bunch of writers all in this place at one time and they've got specific colours to work with the whole area gets transformed in just a single day. Here's some flicks of September 1st's graffiti Jamm, more on art of the states Flickr stream.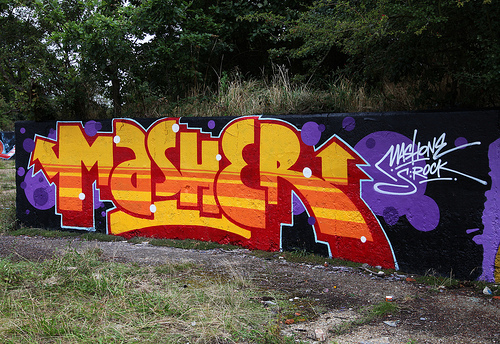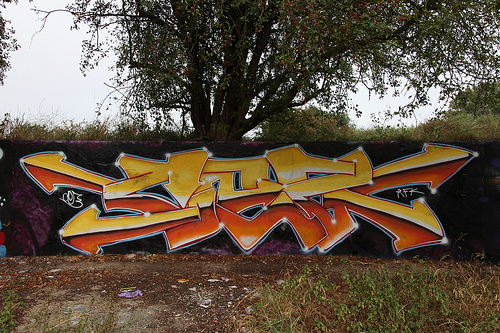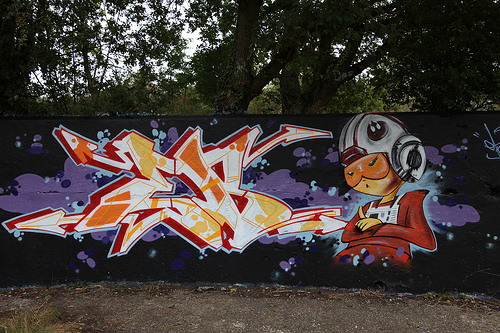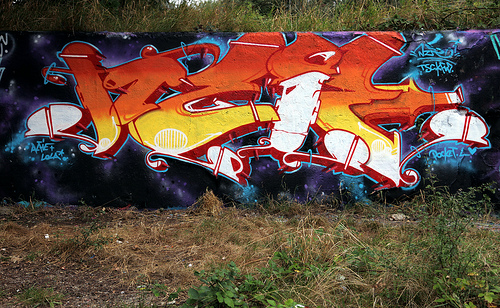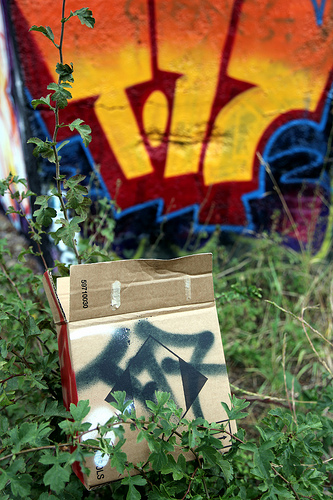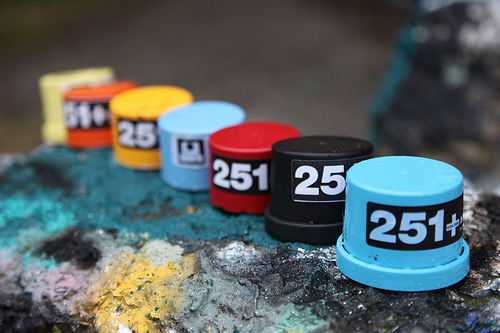 With thanks to Steam156 for the heads up.