Shepard Fairey returns to London for a second show
Shepard Fairey announced on obeygiant today that he is set to return for a second show in London. It's a good five years since his last show in 2007 which was pretty groundbreaking at the time. Prior to this event most shows with the exception of Banksy had been small affairs held at places like the Outside Institute in Paddington. When Stolen Space teamed up with Fairey they broke the mould and a vast area was filled with art.  Judging by the little orange stickers that accompanied virtually every picture it was a great success for all concerned. All of which makes it a little surprising that its taken this long for a sequel to Nineteeneightyfouria.
Back in 2007 I was fortunate enough to spend some time chatting to Shepard about his influences and it became obvious that music was a major part of the make up of his identity. Sporting a Bad Brains T shirt and chatting fluidly about the Sex Pistols and Public Enemy he was even to be found spinning some vinyl on the shows opening night. This Octobers show sees him fully reference the musicians that have connected with him more completely than many street artists ever did. Entitled Sound and Vision it will feature an installation of a record store environment and a selection of his personal music choices for public listening. So expect bands such as Black Flag and the Circle Jerks to sit along side Metallica and Kraftwerk. You can read more about his new Stolen Space London show on his news section here or check out my interview with him for his NineteenEightyFouria show here. In the meantime here's some pictures from the previous time around.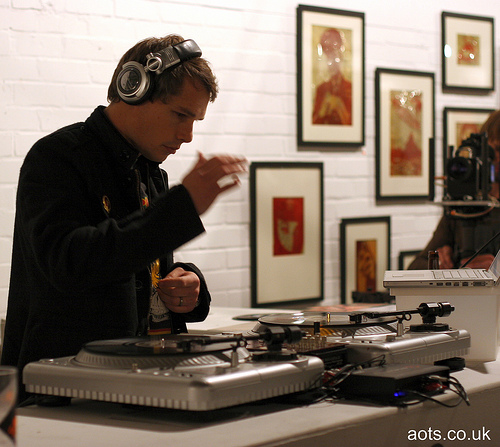 Rock for light – Shepard on the decks in 2007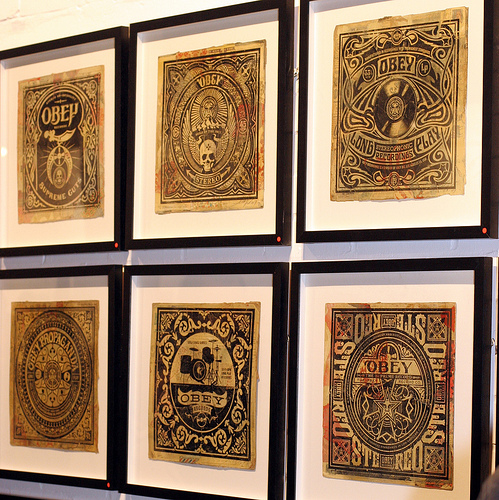 Some of the record sleeves on display at Stolen Space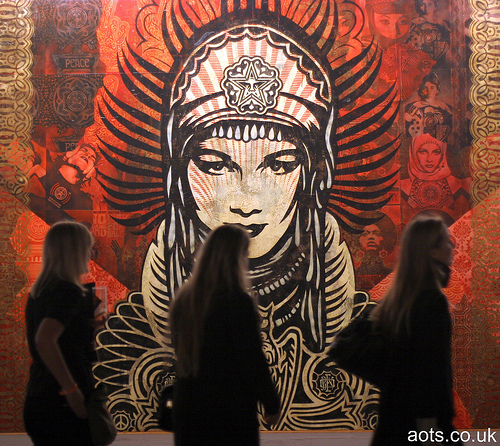 Peace Goddess artwork on show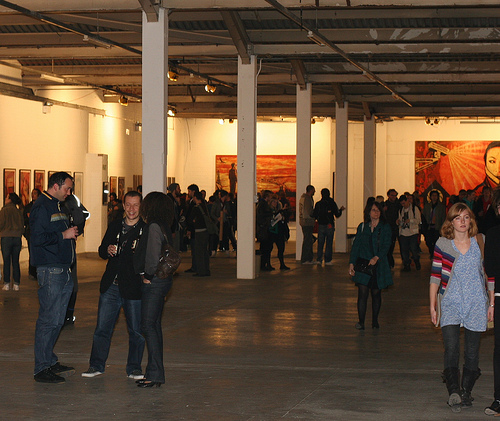 Nineteenightyfouria broke new ground in its scale and ambition