SEX PISTOLS EXPERIENCE / LIZZIE AND THE BANSHEES at the 100 Club
SEX PISTOLS EXPERIENCE / LIZZIE AND THE BANSHEES Saturday March 8th 2014 at the 100 Club.
Seeing cover bands that aim to perfectly mimic their original band subjects in style, movement and attitude can feel a little bit weird. Tonight though the ante is upped to the max as this is the best Sex Pistols tribute band out there at the venue most closely associated to Rotten and co. – the legenday 100 Club. Prior to this though are Lizzie and the Banshees and that awkward feeling appears as soon as they start. You know you're a particpiant in a bit of fakery, a bit like having you picture taken with a waxwork at Madame Tussauds. The crowd seem a bit muted, they're not really playing their part in all this yet. A couple of songs in though and things start to change, the band have grown in confidence and I'm finding myself just enjoying the songs and the spectacle. Now I was never the biggest Banshees fan but they had plenty of hits and its good to hear some of their lesser known tracks too. Lizziehas perfected a good visual copy of Siouxsie, the more difficult job is copying the exact vocal style. While not perfect I think she does admirably on many of the songs and I enjoy them much more than I ever thought I would.
The Sex Pistols Experience are all well used to their roles and hit the stage completely in character right from the off. At times they are ridiculously good at reproducing the look, sound and feel of the Pistols. Of course it's not quite as spontaneous as the original bands often shambolic gigs but there's enough 'chaos' along the way to give the gig an edgy feeling. They play all the songs you want to hear but also a few more obscure tracks too swapping around singing duties at times. As entertainment they are totally on top of their game, there's no one out there who can touch them for accuracy to the original. The Pistols wrote some bloody good songs, you're unlikely to hear them play them live any time soon so go catch the Sex Pistols Experience when they come to town to get a taste of their brilliance.
 Watch the Sex Pistols Experience play Satellite live at the 100 Club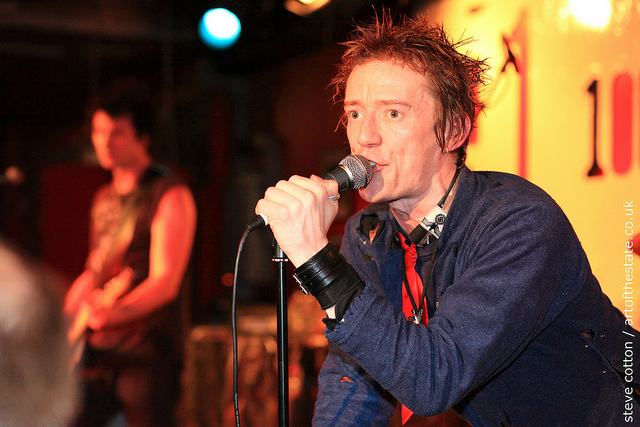 Sex Pistols Experience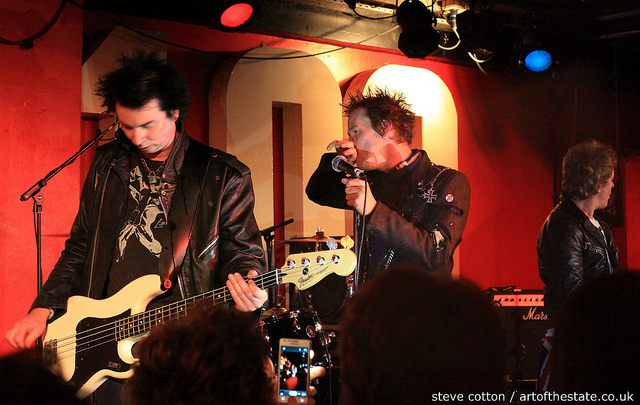 Sex Pistols Experience, 100 Club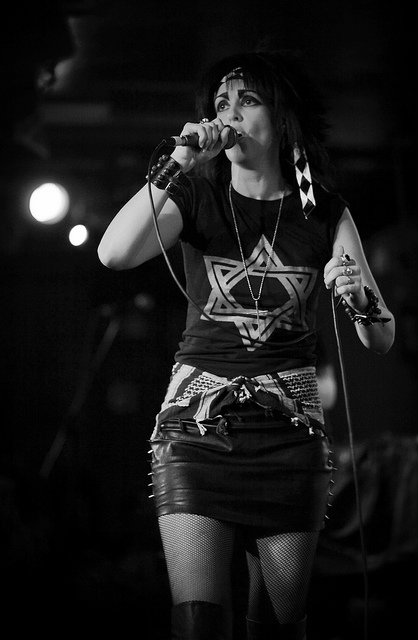 Lizzie and the Banshees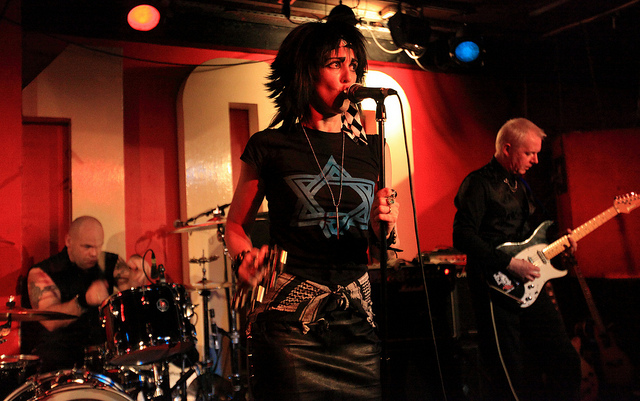 Lizzie and the Banshees at the 100 Club