On tour with the Samsung Galaxy S5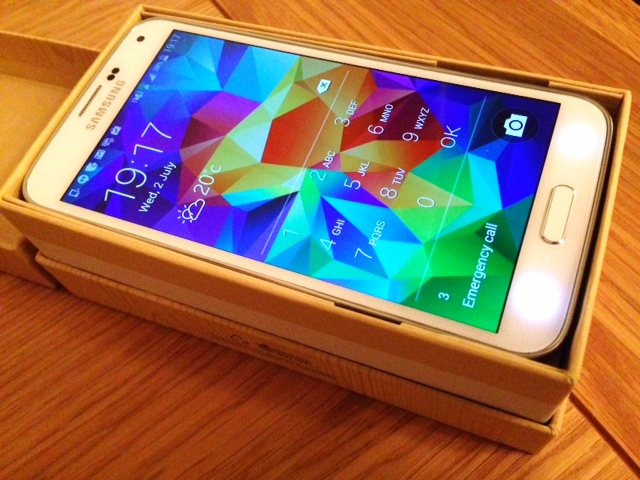 Last Saturday I got to try out the new Samsung Galaxy S5 courtesy of mobile network operator Three who laid on a street art tour of East London with established guides Alternative London. In just a few years mobile phone cameras have made the jump from fuzzy, blurry pics to real sharpshooters often beating many compact cameras along the way. Samsung's Galaxy S5 is right up there with the leaders of the pack and being so much more pocketable than my normal camera (a hefty digital SLR) I was curious to see if it would take decent enough pictures to consider leaving that lump of weight at home in future. As well as portability a mobile phone with a decent camera has security benefits too as it's not obvious you're carrying it until you take it out to use it. Anyway…let's have a look at some photos from the day….
We started off in Bethnal Green and this little paste up immediately caught my eye – no idea who its by though – but the pencil barrel is a neat touch.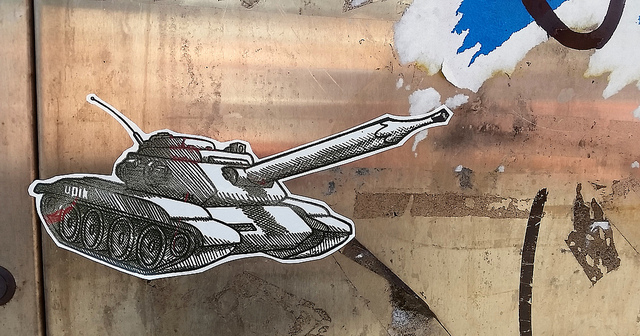 We set off heading West towards the City at a pretty leisurely place stopping to look at this chiselled face (in more ways than one) by Portugese artist Vhils: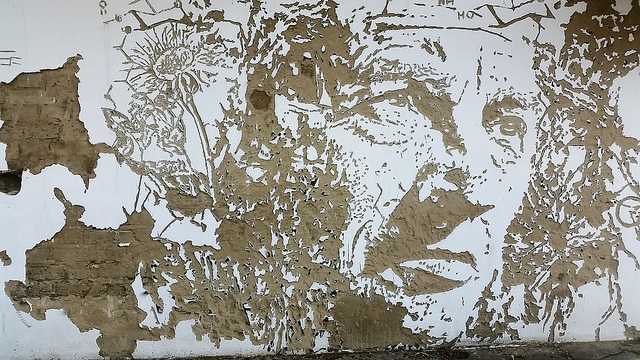 Now the next piece may not be everybody's cup of tea but I liked the fact that someone had been pedantic enough to correct the grammar of some existing graffiti by using pink spray paint to add an apostrophe and and E!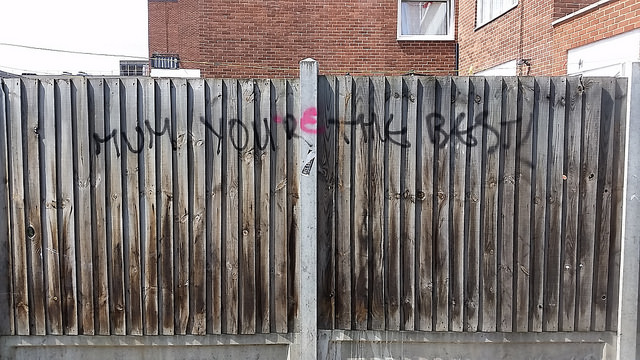 Going up a fair few notches in scale we were then led around a corner to see this huge work by Roa in his trademark style. So big in fact the only way to capture it all was to use the S5's panorama mode. I'd met Roa on a previous trip to London but never quite got to see this particular piece of work so this was a real highlight of the tour for me.
Always my favourite detail in a Roa piece are the eyes, deceptively simple but so effective.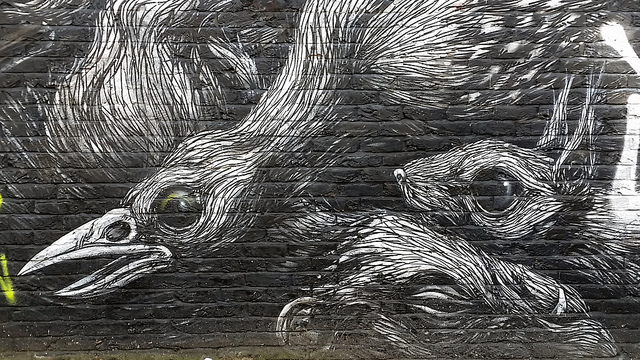 Easily missed, this piece by Dark Cloud was situated right next to much larger works.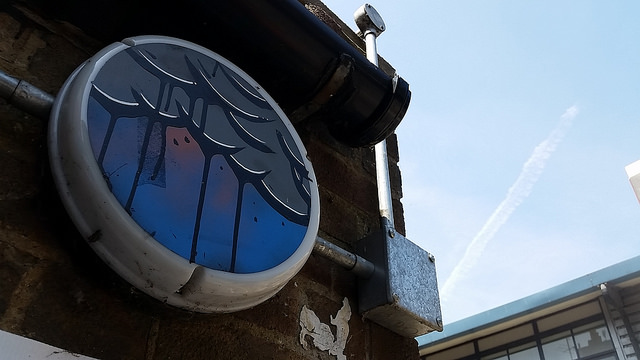 This umbrella is such a simple idea utilising a bit of already existing pipework, no idea who its by though!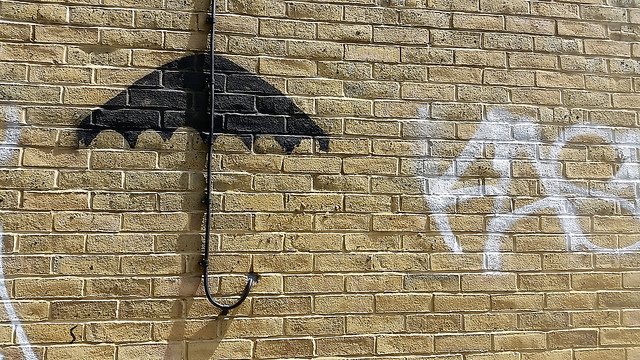 Heading towards Brick Lane the lamp posts are covered in stickers. This one by I Am Someart stood out nicely. Using the selective focus option on the S5's camera threw the background out of focus nicely.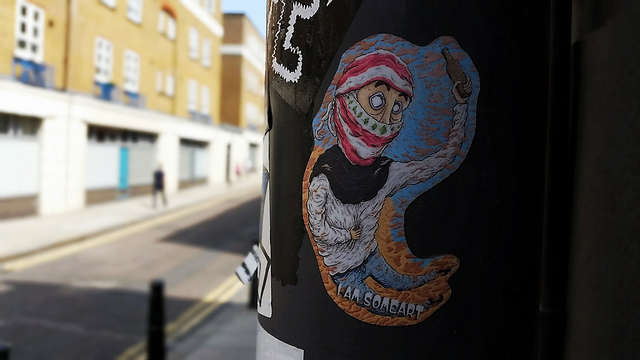 Nearby Dscreet (the owl) and Malarky appeared to have teamed up to create a joint work – with a nice little strap line at the bottom.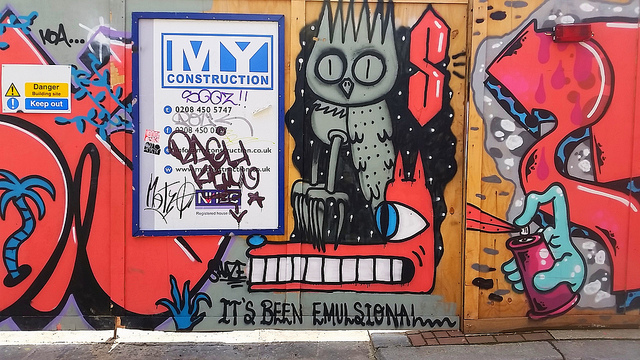 Another nearby paste up, again artist unknown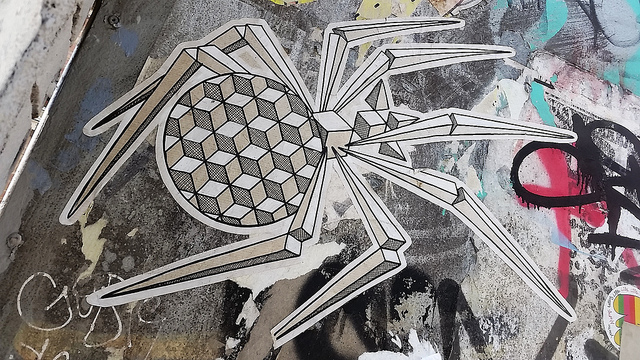 Wall of the day had to go to this truly collosal combination piece produced during the recent Meeting Of Styles graffiti jam.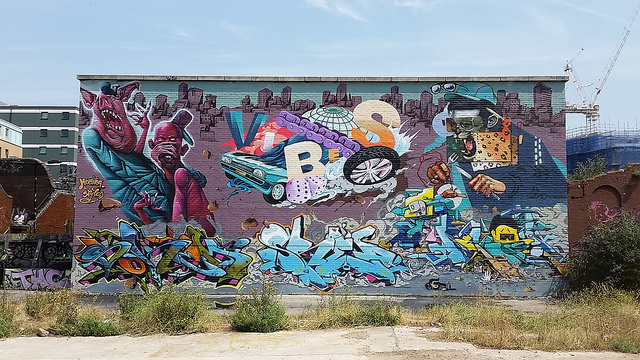 Chu's clever optical illusion piece which has to be viewed from a particular angle had been part painted out the the day after it went up but by the time we arrived it had been largely restored to its original format.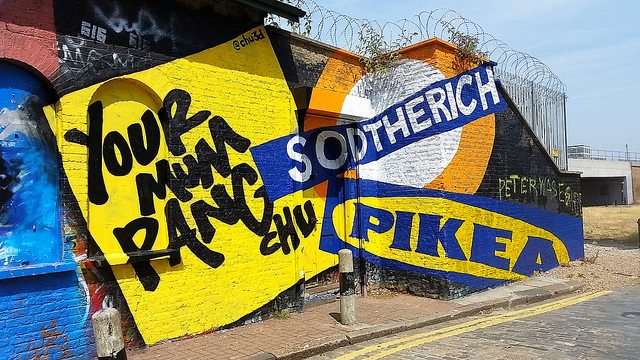 Nearby were a couple of stencil paste ups from .FRA: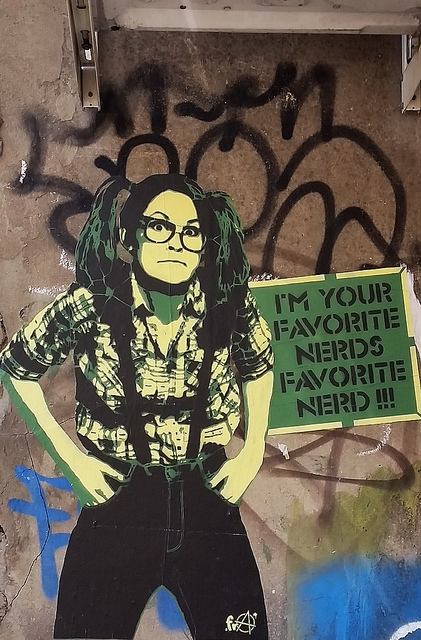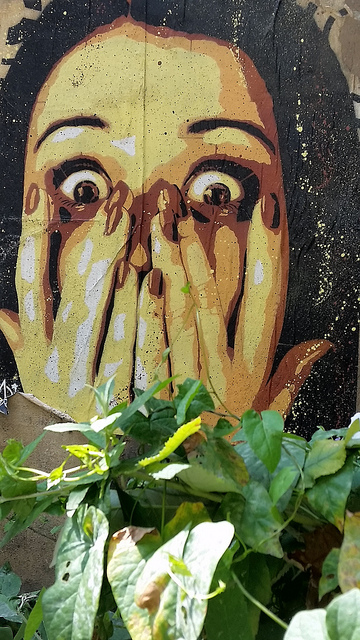 From here we moved on to Sclater Street – a pretty essential stop on any street art tour with some large scale pieces.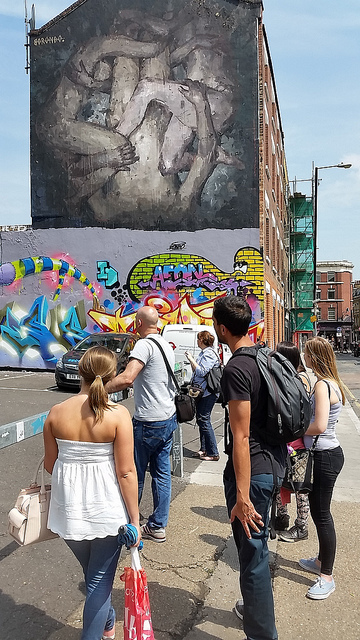 Lovepusher who writes 'Jesus' in amazingly lit letters is one of my favourite artists so it was good to see this recent work untouched (at the base of this picture) unlike so much of his work in Leake Street.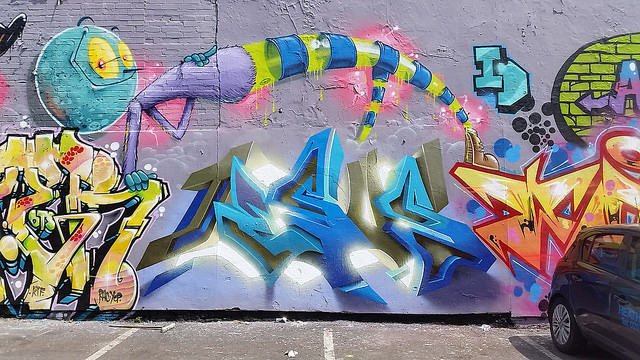 Round the corner was a little bit more from .FRA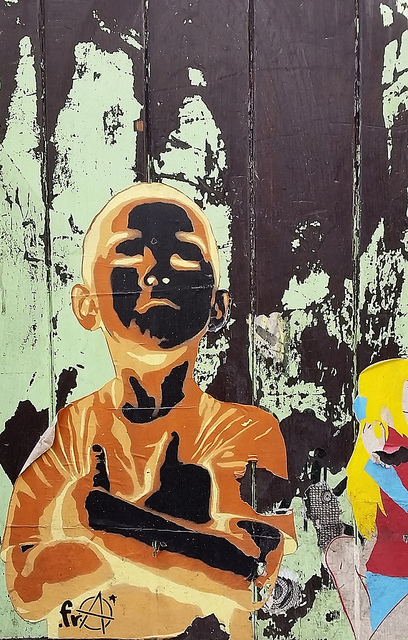 And a real survivor from My Dog Sighs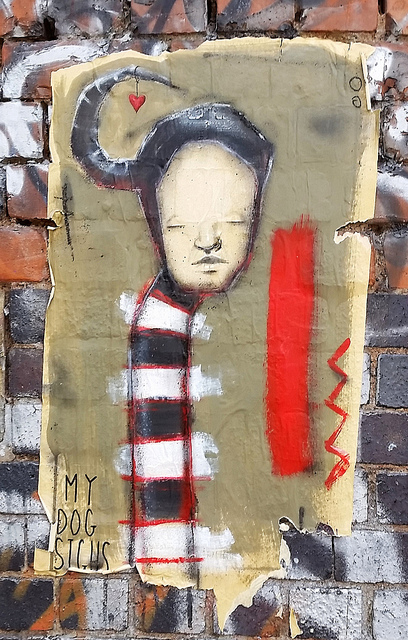 Overall impressions of the Samsung Galaxy S5 were that it did a great job in capturing the art. In fact it could have been put to better use by myself had I realised early on the impressive array of controls that are available in the settings menu of the camera. The ISO can be changed as can the picture size (up to 12M). There's face detection, stabilisation, selective focus and burst modes as well HDR and timers. Video wise it will shoot full HD (1920 x 1080). Quite a capable device. The screen itself is crisp and bright, switching back to my existing iPhone 5 after using the S5 for a day seemed a real step backwards. Everything looks bigger and brighter on the S5. As for the network coverage from Three, it was faultless – I managed to post to instagram and Twitter throughout the tour without any problems. Regrettably the S5 has to go back but before it does I'll add a couple of hi-res shots to the blog over the next couple of days so you can see it's full potential. In the meantime check out shots from some of the other bloggers, tweeters who went on the tour as they post them up:
Hooked Blog UK Street Art
Marcus Maschwitz Photographer
Selena The Places Food, photography and smiles
The Usual Shutter Specs Photography news and views
With thanks to Becca and Three, Samsung, Alternative London and Farandrockaway.