Charge 69 – Much More Than Music (Volume 1) Review
CHARGE 69 – MUCH MORE THAN MUSIC Volume 1 (Time and Matter T&M 020 CD and LP)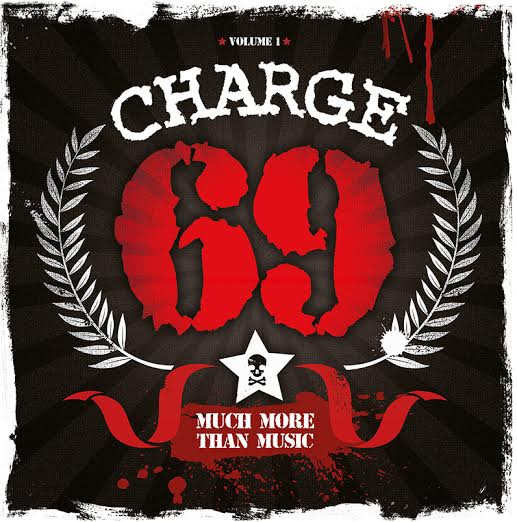 Hailing from Metz French punk band Charge 69 have been around since 1993 and have stuck to their guns since their inception. Over twenty years later they are releasing this ambitious project, a two volume album of re-recordings of their own songs but with a twist. They've rounded up a bunch of their favourite singers, the ones who have influenced  them the most over the years, to sing their best material but this time in English. Quite how they have done it when you look at the list is a little bit beyond me but I guess you can put it down to whats great about punk – a solidarity and a friendship between many bands that rarely exists elsewhere.
To make this all work the basics need to be spot on and so they are. A crystal clear, punchy and full production means that the guitar, bass and drums provide a solid backbone to the whole album. These are great tunes even without the vocals. You can study the back of the sleeve to see who sung what but really anyone familiar with punk won't have too much trouble working out who's on which track as the voices are so recognisable.
Colin from GBH perfectly handles the thrash out that is 'The 80's' while TV Smith slots in neatly to the mid tempo 'Phoney Paradise'. Greg from the Outcasts features on the reggae beats of 'Johnny Good Boy' and Mickey Fitz from the Business is instantly recognisable from the very first notes of 'Time To Communicate' giving it a real classic Oi feeling. Charlie Harper does a magnificent job on Birth Of A Century taking the song up through the gears with ease. This is a quality album throughout and with the prospect of Volume 2 to come later in the year it's going to be an essential duo for many fans of both Charge 69 and their  borrowed vocalists.
Buy Charge 69 Much More Than Music from Time and Matter here.
Full line up: TV Smith (The Adverts), Matt Dangerfield (The Boys), Beki Bondage (Vice Squad), Colin (GBH), Greg (The Outcasts), Campino (Die Toten Hosen), Charlie Harper (UK Subs), Micky Fitz (The Business), Roger Miret (Agnostic Front), Arturo Bassick (The Lurkers).
Released May 2015,