VOIVOD / KROKODIL – Camden Underworld
VOIVOD / KROKODIL Wednesday 20th May at the Underworld, Camden, London
Second on the bill Krokodil are referred to as a "British Metal supergroup" on their Wikipedia page. Featuring members that have trodden the boards with a bunch of bands including Gallows, Bloodhound Gang, A, and Slipknot they know their craft well and kick off in fine style. Growled vocals, plenty of heavy, crunching riffing and speed licks they play a fine set and yet somehow fail to produce much that is more memorable than their work in other bands. Everything sounds great, its just not that immediate or essential on a first listen. Despite this I think they're worth more than this appearance and resolve to check them out online after the show. You should too.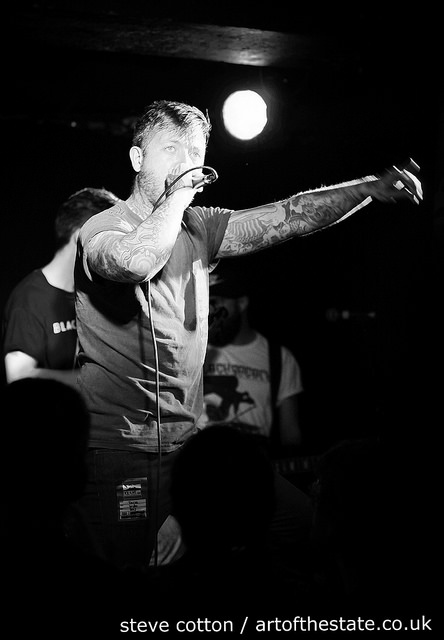 Krokodil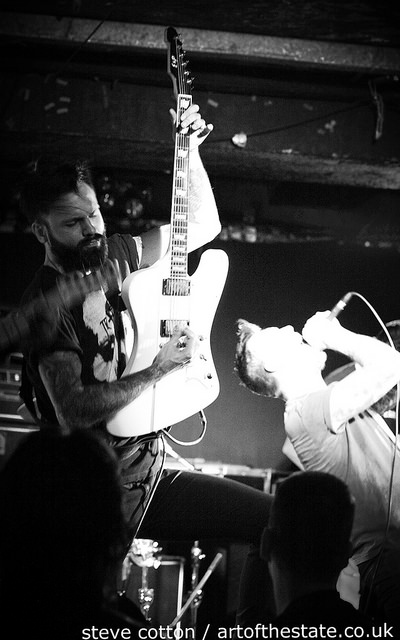 Krokodil
Walking on stage it's obvious Canadian metallers Voivod feel at home in the UK. Three quarters of the band are wearing British band t-shirts featuring Doom, Broken Bones and the more obscure Cardiacs. Only the more recently added bassist Rocky sports clothing not in line with the others apparent homage. The venue is packed out now for the quartets only UK show on their current tour. The crowd here are a mixture of punk and metal and also those that have maybe moved on from seeing most bands but still have a soft spot for one metals most progressive pioneers.
Key themes tonight are a sense of fun, quality songs, dissonant chords and paying tribute to their influential guitarist Piggy a full ten years on after his untimely death. It's maybe the fun that surprises me the most, the band are clearly enjoying themselves and its infectious. Singer Denis "Snake" Bélanger and guitarist Daniel "Chewy" Mongrain are positively beaming as they work through a set of their crowd pleasing favourites including Chaosmonger and The Prow. It's the encore that really does it for me though, the early thrashy singalong Voivod followed by a truly stunning cover of Pink Floyd's Astronomy Domine complete with a touching tribute to Piggy. Voivod don't play in the UK that often. I'd put good money on at least 90% of this very satisfied crowd being in attendance again the next time they do.
Voivod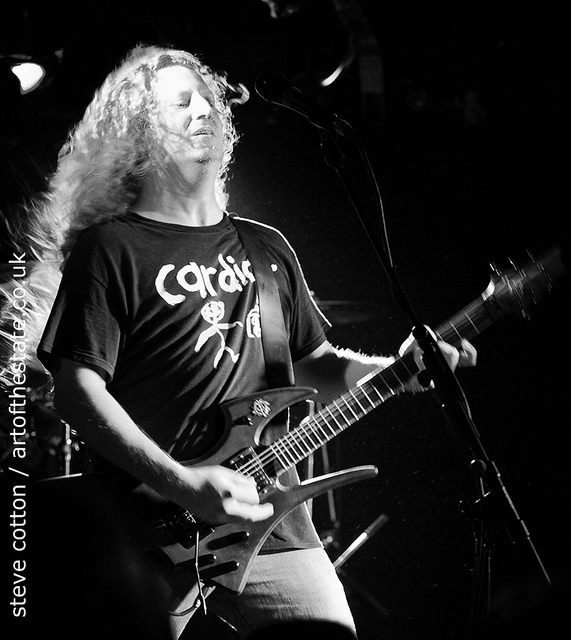 Voivod