BLATOIDEA / DSA at the Dev, Camden
BLATOIDEA / DSA Saturday 12th June at the Dev, Camden
Got to the Dev nice and early only to find out one of the support bands had pulled out so a long, long wait until DSA (Don't Stand For Anything) took to the stage. Hailing from Reading they play fast hardcore with a real mixed bag of lyrics. That said they don't fit neatly into the same category as tonights UK82 inspired headliners Blatoidea as they have a definite American kick to their brand of fast and furious punk rock. They've been around over a decade now and it showed as they play with ease and a confidence that built up fully through their set. Time again to track down some recordings….  .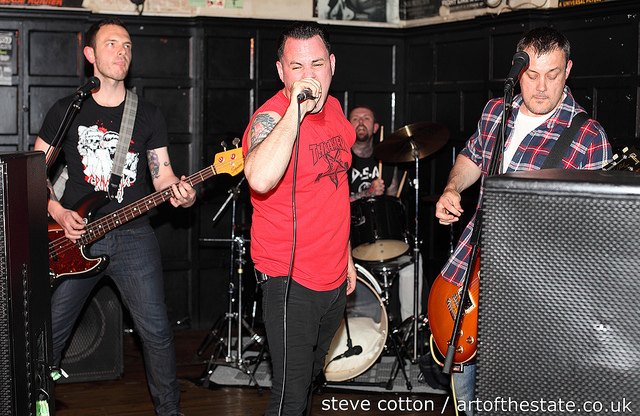 DSA from Reading
At one time I couldn't go to a gig without seeing Blatoidea but that's eased off of late. Not that it was ever a problem as I love their full on take on hardcore punk. Tonight is meant to be the launch of their new 'Pesticide' album but a delay at the pressing plant means that there are no copies on sale tonight. A real shame as when they take to the stage the place is pretty rammed. Dancing had started during their sound check – a sure sign that things were going to kick off as soon as they started. And so they did. Playing much of the their first album 'Infected' interspersed with a handful from the new album they had the place jumping, slamming, kicking and crowd surfing. Like I said earlier I've seen them a fair few times now but this was by far the best. A lengthy set and a kick ass couple of set closers and they were gone. On this performance that new album is going to be great.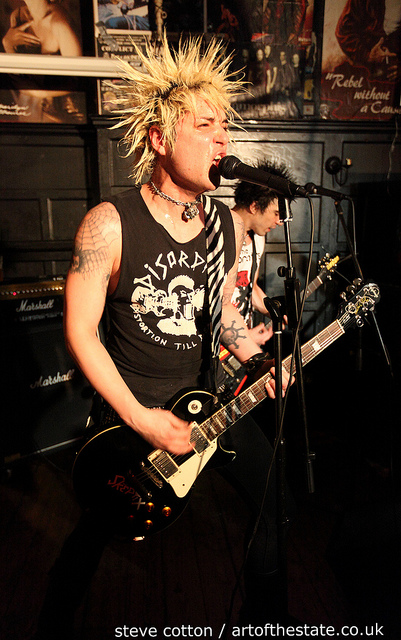 Ma Nu from Blatoidea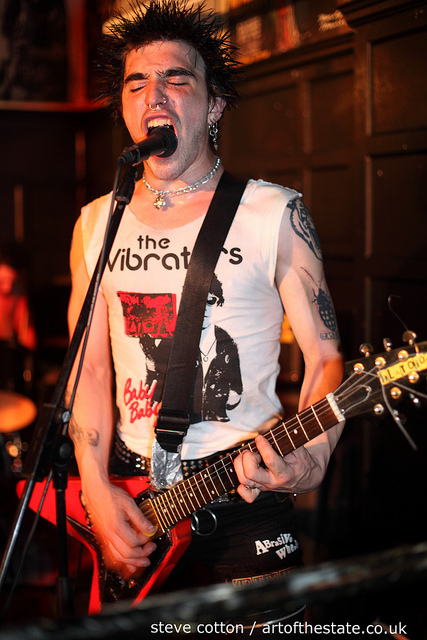 Carlo from Blatoidea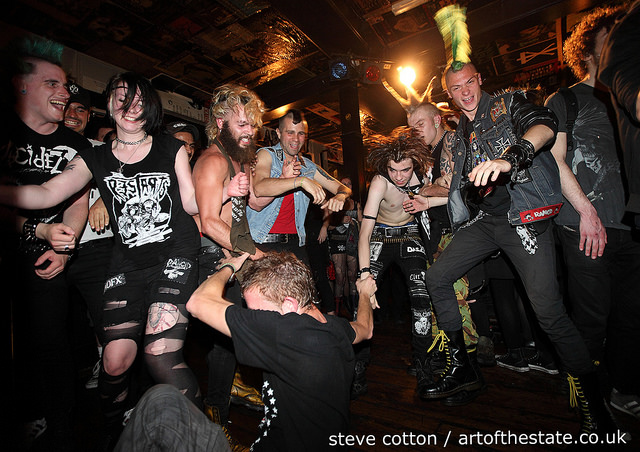 Basically mayhem (that's a description of what was going on rather than the name of a band)!