JIMMY CAUTY'S MODEL VILLAGE – THE AFTERMATH DISLOCATION PRINCIPLE
Jimmy Cauty's Model Village – The Aftermath Dislocation Principle 'New Bedford Rising'. America Street, London SE1. 19th November 2015 – 28th January 2016. 
Covering over one square mile of scale territory Jimmy Cauty's 'model village' attraction depicts a world where only the authorities remain in place having cleansed everyone else. I first saw it in person at Banksy's Dismaland show in Weston Super Mare where access was open to all to freely walk around it. That quickly changed after some of the tiny figures were stolen and it ended up behind a wire fence. In its new location, underneath the arches in America Street south of the river in London, it's even harder to view. Now access has been limited to small circular viewing holes cut into the black sheeting that surrounds the work. Step ladders provide a more comprehensive aerial view. If this process continues the next time its exhibited we'll just be issued with a postcard of the landscape outside the event.
Oddly though the new viewing arrangements work well. Peering through the small openings restricts your view and cuts out the background clutter of the room. You feel like you are spying down on the scene, perhaps from the window of a tower block. Maybe you survived the cleansing and are watching from your hidden vantage point.
Through the peephole – you can just catch sight of Banksy's 'Rude Copper' image in the window of this tower block.
Police everywhere
Cauty has had a long running fixation with the Police – think right back to his work with  the chart topping outfits of The JAM's, The Timelords and the KLF and their utilisation of Cauty's American Police car (called Ford Timelord and credited with writing the Timelords songs). Their gatecrashing Brit Awards performance stage set back in '92 also only featured a solitary flashing blue Police light. (along with the delights of Extreme Noise Terror).  There's other references here too. Back in the day when he was in the KLF their videos featured extensive model landscapes (3AM eternal) and even graffiti covered miniature trains (Last Train To Trancentral). This huge landscape can maybe be seen as more of evolution of his ideas – but on a breathtakingly colossal scale. He's not stopping yet though, there is a whole new part being formed….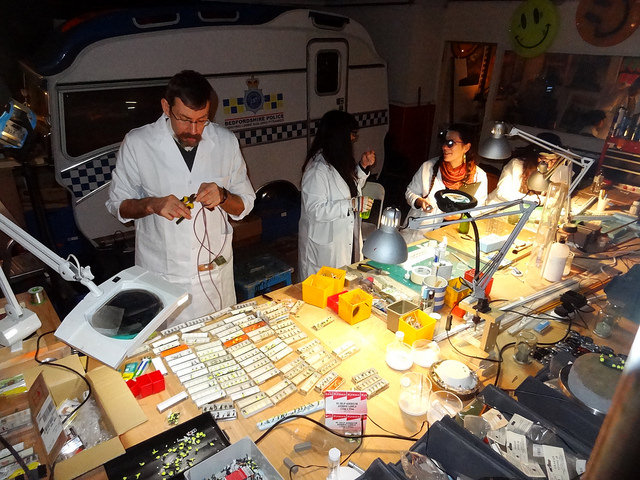 New Bedford under construction. Behind another fence work is underway on new components to further extend the Model Village literally to new heights.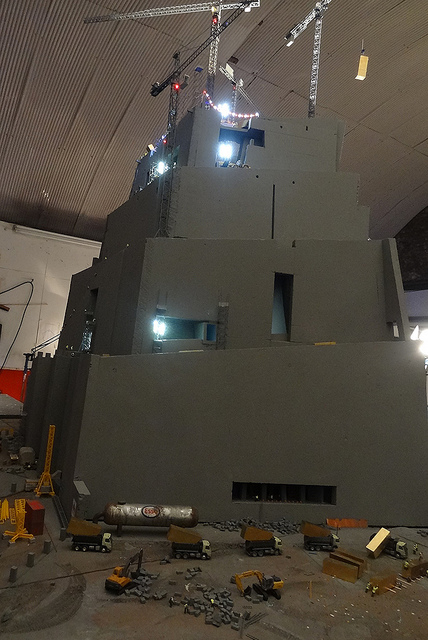 Another reference to Cauty's previous musical career – a modern day pyramid rising up.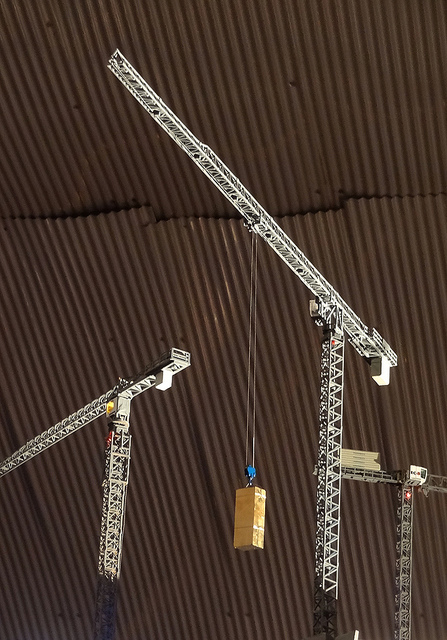 A gold block being put into place by a crane atop the pyramid.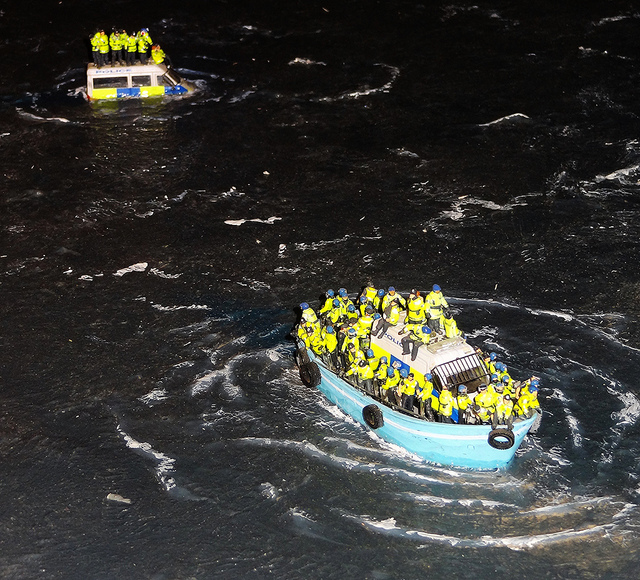 Another new scene sees masses of Police Officers all at sea.
It has to be said that the new viewing restrictions make taking photos something of a challenge so here's a few more images from when I saw the whole thing clearly when it was on display at Dismaland.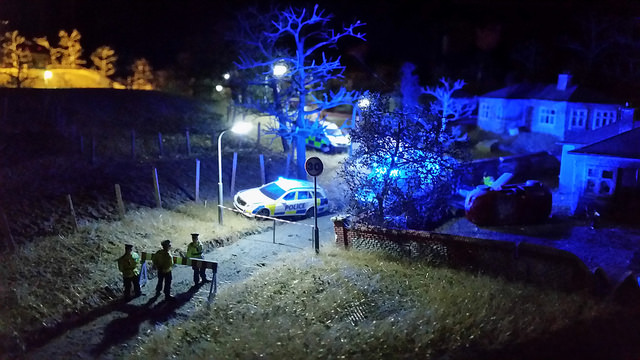 The model features many individual scenes in its vast landscape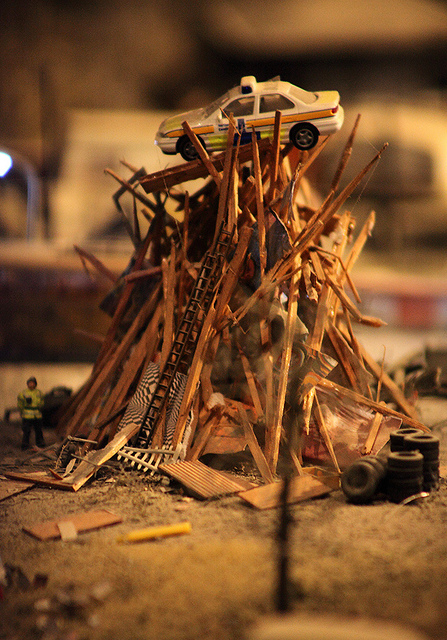 This Wickerman funeral pyre reference was a particular standout.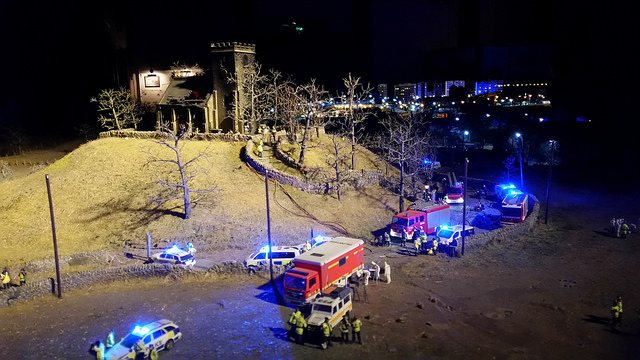 Black Metal church burning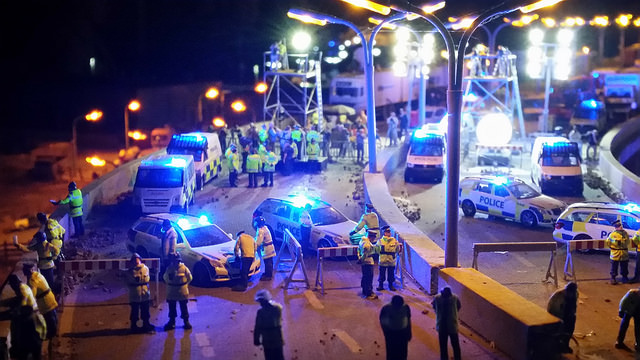 New Bedford Rising can be viewed in Southwark until 28th January 2016