DAG NASTY / DEMON SMILES – Islington Academy
DAG NASTY / DEMON SMILES Wednesday 10th August 2016 at the Academy, Islington.
Demon Smiles hail from the South Coast, Brighton to be exact, and reference skating, NOFX and pop punk rock on their bio. No decks on view tonight but a heavy than expected sound and some pretty memorable song subjects made for a more entertaining set than their write up suggested, certainly faster and with more to say than I'd been led to believe..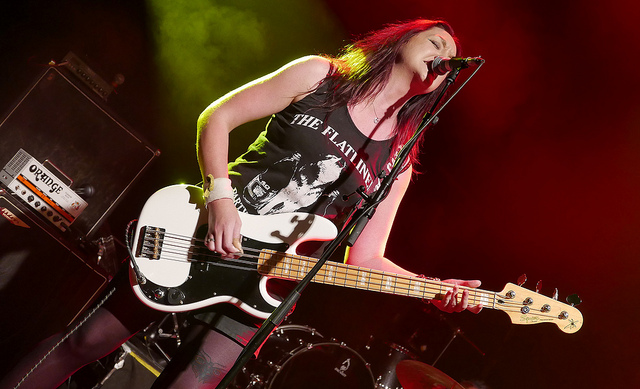 Demon Smiles
Demon Smiles
Dag Nasty's first two recordings on general release in the UK – Can I Say and Wig Out At Denko's were essentially welded to my turntable when they came out back in the eighties. Tight, punchy melodic hardcore with lyrics that perfectly fitted my teenage / early twenties hang ups they have remained firm favourites over the years but I've never had the opportunity to see them live until tonight. So who's in the band these days? Brian Baker (who quips that he is a veteran of several long running nostalgia acts), Colin Sears, Roger Marbury and on vocal duties Shawn Brown who featured on the bands early demo's. The music sounds fine but the vocals are a little more 'barky' than I was expecting. I get used to it pretty quickly though and concentrate on the fact that this is Dag Nasty, right here in London – something until recently I had no realistic expectation of ever seeing. The set is a run through of a mass of songs from their early output with a few from Field Day – 'All Ages Show' making the cut along with their cover of the Ruts seminal classic 'Staring At The Rude Boys'. Elsewhere they have time for a poignant cover of Government Issues 'Understand'. Despite a fairly restricted catalogue they have more than their fair share of memorable songs and they keep the tempo up throughout with the crowd joining in on every word. They leave promising they'll be back. And so will I.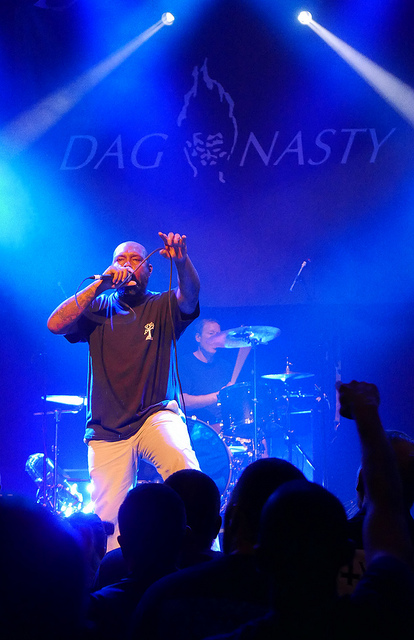 Dag Nasty