THE KUT / HEALTHY JUNKIES at The Black Heart, Camden
THE KUT / HEALTHY JUNKIES Wednesday August 31st 2016 at The Black Heart, Camden
Two bands that were on my bucket list to see this year on one night – well hell yeah! It's the Kut's homecoming gig after an extensive tour around the UK but more of them later.
Healthy Junkies are already on when I arrive (it's one of those early finish gigs). They play like the band that they are – one that is constantly gigging, that live to play live and they sound tight and together. I can't say I know all their output but everything I've heard to date I've loved. Sadly for me they seem to be ignoring the ones I'm familiar with but that'll change over the next few days as I stocked up on any releases I hadn't got straight after their set. Really, there's no excuse for me not to have seen them before and I'll be back, they're a really entertaining night with a great set of songs.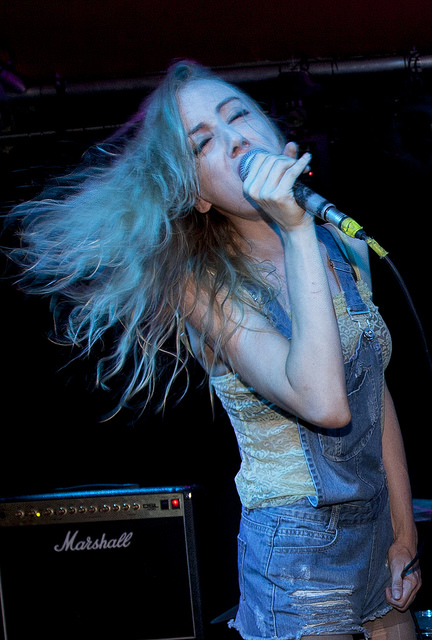 Nina – Healthy Junkies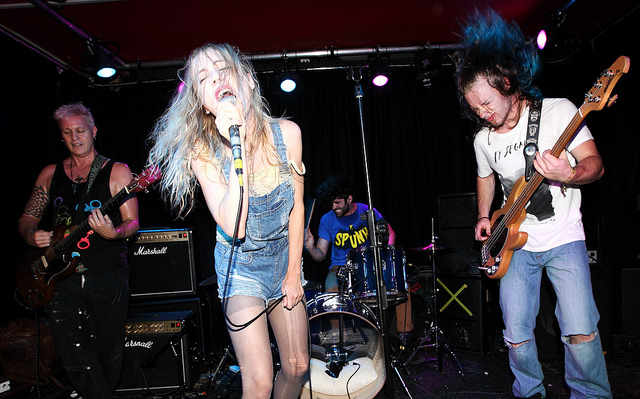 Healthy Junkies
The Kut are for me in the same bracket. Their singles / videos are firm favourites but there's a wealth of material I just don't know. 'Bad Man' was the highlight of their set –  think L7 with a killer repetitive chorus which really gets the crowd moving. Elsewhere 'Joan Of Arc' and 'Mario' impress, The Kut rock with real grit. Singer guitarist Princess Maha fronts up the whole unit with passion and fun. Seems I've been missing out here too, go see them when they (inevitably based on their touring schedule) play your town!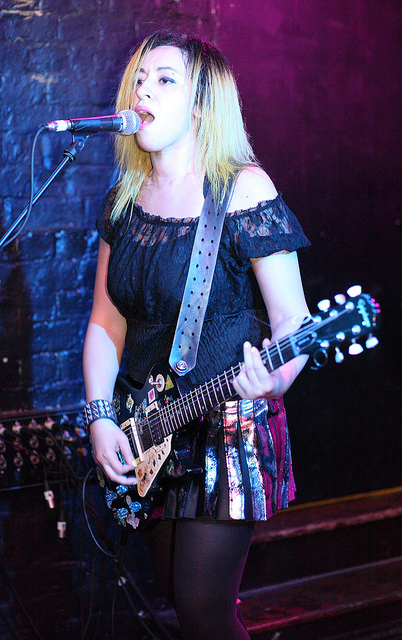 Princess Maha, The Kut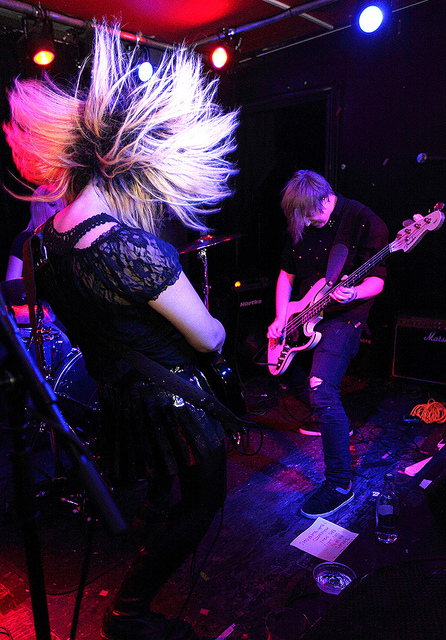 The Kut