SUBHUMANS, A HEADS, 100 Club London
SUBHUMANS / A HEADS Wednesday 11th January 2017, 100 Club London
The Subhumans last played the 100 Club in the 80's, I remember one notable evening when all the bands names begun with S – Subhumans, Sears, Shrapnel and Smart Pils but I saw them so many time I can't recall whether I went to their last gig there. Never mind they're back tonight after three decades!
I arrived too late to catch Lost Cherrees (that'll get sorted out this Saturday) so A Heads, old contemporaries of the Subhumans, are first up. Their most recognisable songs – 'Dying Man' from their TW records debut EP and 'Forgotten Hero' from their Bluurg records outing still stand out but it's all of a similar quality. Singer Mel is a good front woman, getting down in amongst the crowd at times whilst the rest of the band provide a solid well rehearsed run through of their catalogue.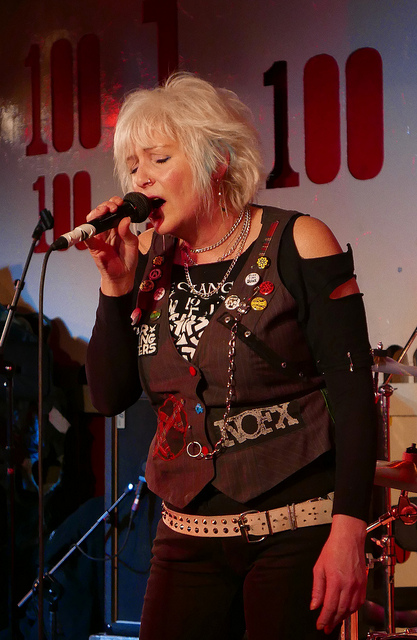 A Heads at the 100 Club
After a little dig at the amount of cameras and phones pointing at the band The Subhumans get straight to the point starting with Apathy – Dick starts proceedings by saying "Drink, Sex, Cigarettes, Ford Cortina, Household Pets – Bombs, War, famine, Death? An apathetic public couldn't care less"! and then everything just kicks off. Of course it's a set full of classics, a bunch of the favourites too many to catalogue here but 'Rats" gets a special mention (the band played  at the 100 Club the night before  Stop The City – one of the more successful demonstrations in the 80's). They never disappoint, do they?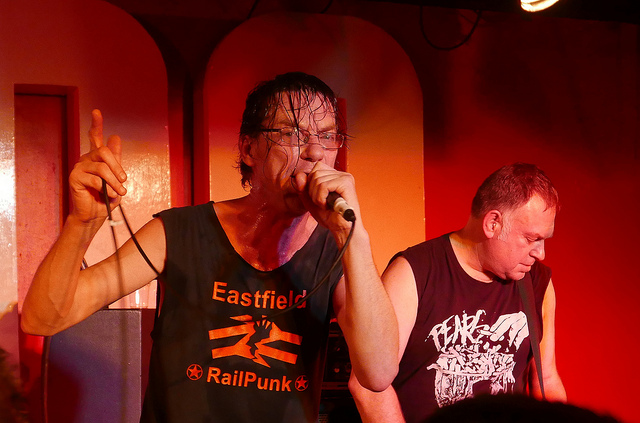 Subhumans, 100 Club