Dan Kitchener Speed paintings
Dan Kitchener Speed Paintings
So this was cool. I recently posted up on Instagram a picture I took in Hayes of the sun setting in the West lighting up the tracks in a golden glow. Just a quick snap taken on my phone it looked like this.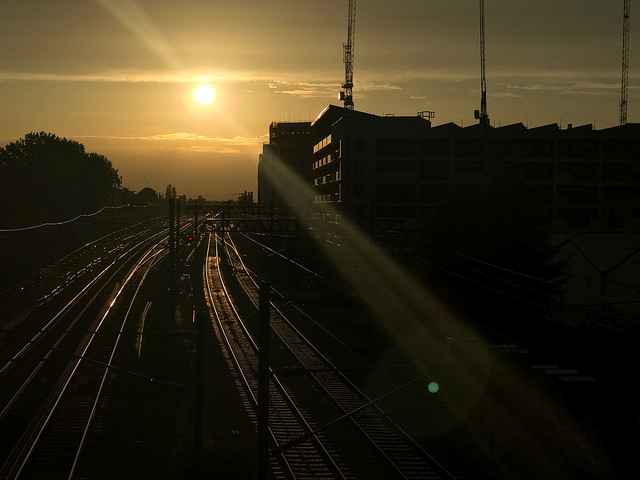 Original photo – taken on an iPhone
It reminded me in style of work by the artist Dan Kichener and I said as much on my post. Then something rather wonderful happened – he commented that he'd like to 'speed paint' this picture. I sent him the file and sure enough a couple of days later and after only a actual hours work he posted this image on his Facebook and Instagram. Needless to say I love it. That a picture I took to pass the time while waiting for my bus at Hayes station resulted in this is kind of pretty special. Nice one Dan!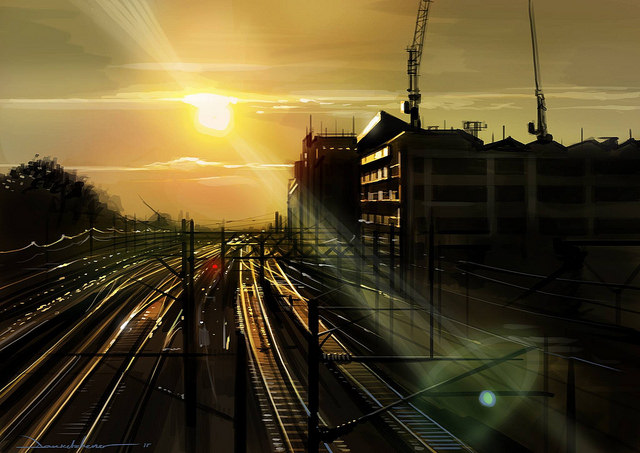 Reimagined and painted by Dan Kitchener
Who knew Hayes could produce such a perfect scene? Here's another snap on the way home….