Banksy's Alternativity – now available online
Banksy's  The Alternativity is now available online to view
On Sunday 17th December Banksy's 'The Alternativity' aired on BBC2. Billed as a nativity play quite unlike any other the hour long film  revealed how Banksy contacted Danny Boyle and asked him to put on a production in the car park of the Walled Off Hotel in Bethlehem. Boyle's previous credits include 'Slumdog Millionaire' and the opening ceremony of the 2012 Olympics in London so this should have been a breeze. Except this is in a part of the World where nothing is normal. The challenge of trying to make it snow is juxtaposed with the challenges of everyday life – queueing for hours just to get to work or just not being able to travel outside the wall at all. We get to meet Palestinian Riham Isaac who is put in charge of selecting and getting everyone ready, and hear the stories of some of the children selected to be in the play. The honesty in the programme really shines through – it's clear that not every local is a fan of Banksy. Boyle's lack of knowledge of the issues facing Palestinians is made obvious but he's keen to learn and bring us all with him. He challenges Banksy on the use of children in the play too – and wins that battle. Does he make it snow? Well, you'll have to watch it to find out.
If you missed it you can watch the whole thing on BBC Iplayer now, failing that its cropped up in quite a few other places around the Internet already.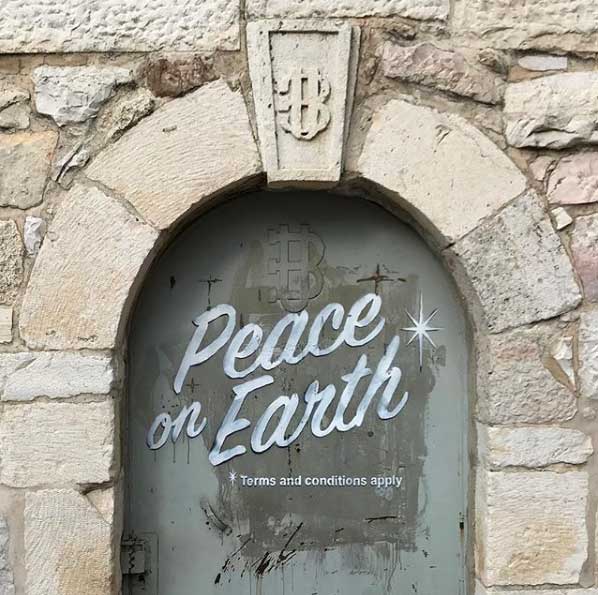 This new work appeared in Bethlehem before the programme was aired (source Banksy's Instagram).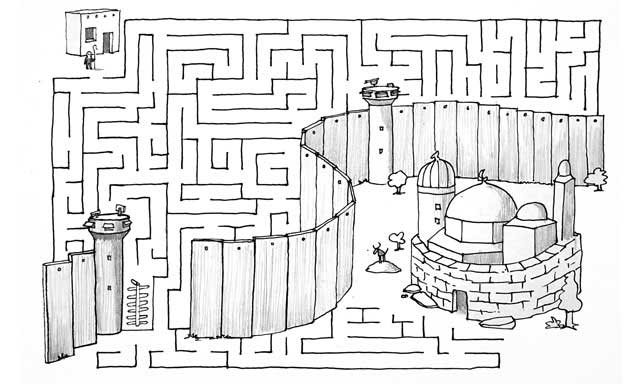 The Guardian and other media outlets reproduced some of Banksy's sketches