New street art in London in 2018
New street art in London from December 2017 through to January 2018
The Christmas period is a time when some artists maybe have a bit more time to get out their ideas out on the street. Certainly the last few weeks have seen some stunning new street art on the streets of London. Here's a few favourites from the past few weeks.
Over in Hackney Wick right now you can find Snoopy crossing off the days on what looks like a decommissioned billboard. It's a simple but effective design on a large scale by Teddy Baden that really catches the eye. Bare wood has been used to great effect to create the back scene without further modification.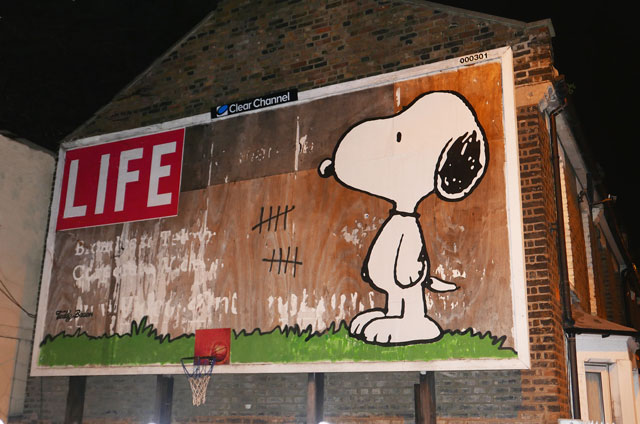 LIFE by Teddy Baden in Eastway, Hackney Wick
Eddie Colla has been in town recently – you can see more of his work here.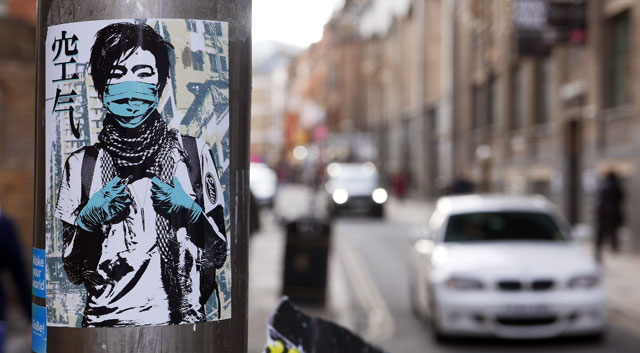 Eddie Colla sticker in Brick lane
Maybe this piece has been there a while – if so it's in surprisingly good shape. A little larger and more intricate than many other works by the artist it's pin up style is instantly recognisable as a paste up by C3.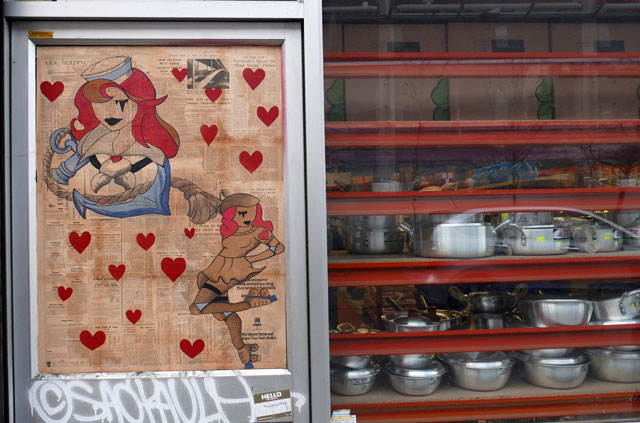 C3 in Hanbury Street
Ben Eine's work has dominated Ebor Street in recent years but over time had become a little tatty. That's been remedied by this stunning brand new work 'Extortionist' which can only be effectively photographed as a panorama – even then it's a bit of a struggle! The style and colouring of this bespoke font is exquisitely applied.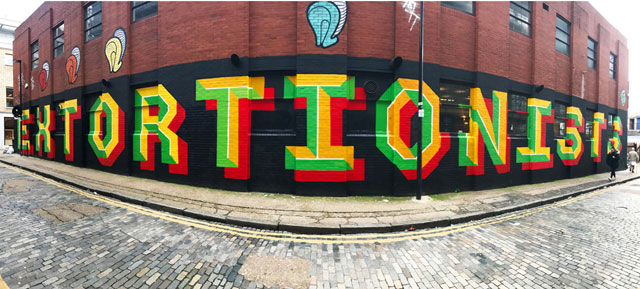 Ben Eine 'Extortionist', Ebor Street
These new paste ups by Donk have appeared in a few locations but it's been quite hard to find one that was untouched. This one however appears to have escaped. I'd like to know a bit more about the background to this juxtaposing of the ancient and the modern.
Paste up by Donk
Fanakapan's painting of blown up animals reached new heights with this 'Trumpf' piece in Hanbury Street. It's an amazing working depicting marchers complete with reflections and distortions in the inflatable animals. No further explanation has been forthcoming other than the hashtags in the artists Instagram feed.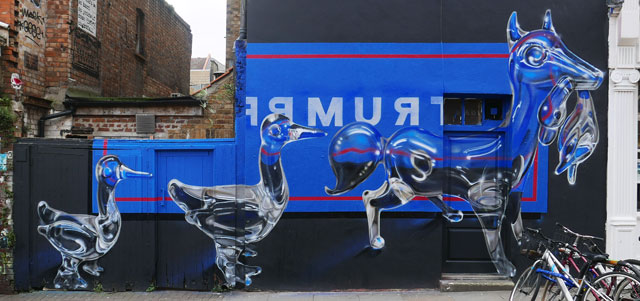 Fanakapan in Hanbury Street
Skyhigh and Roo
Finally, and in a more graffiti style vein are a brace of pieces by Skyhigh and Roo in two separate locations. Having seen this paring before I guess they must be working together. Clean lines, great style and an impactful use of colour make these stand out.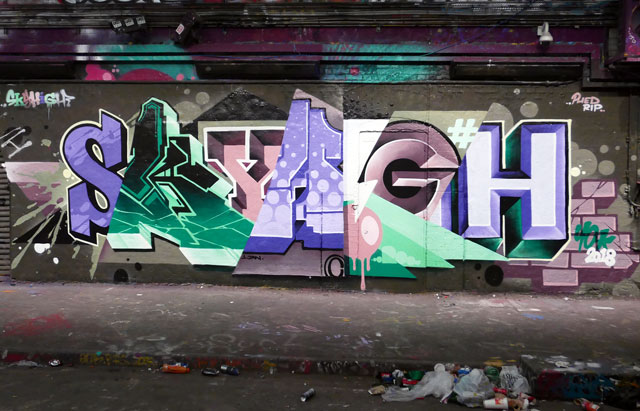 Skyhigh in Leake Street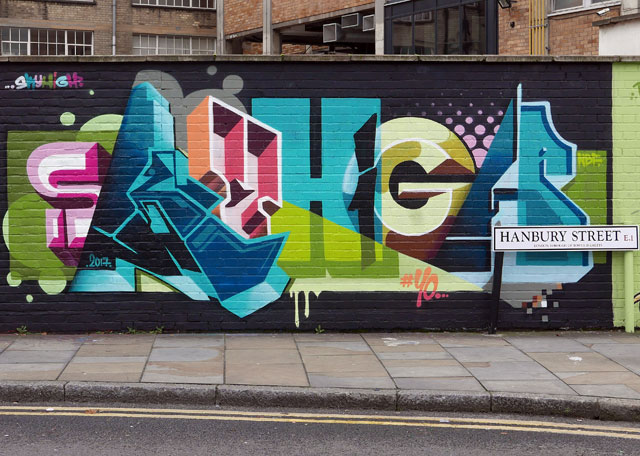 Skyhigh in Spitalfields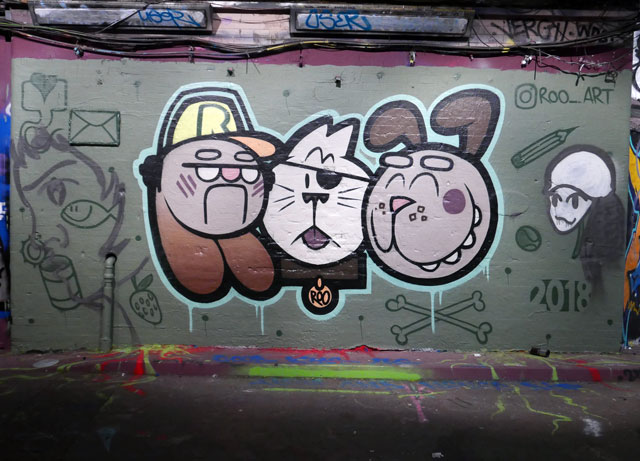 Roo in Leake Street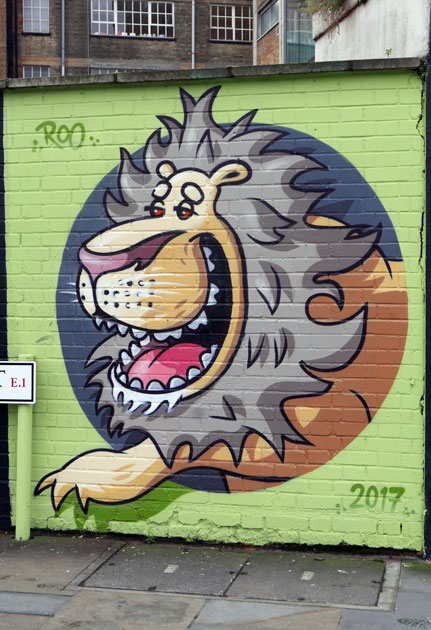 Roo in Spitalfields