If You Don't Mask You Don't Get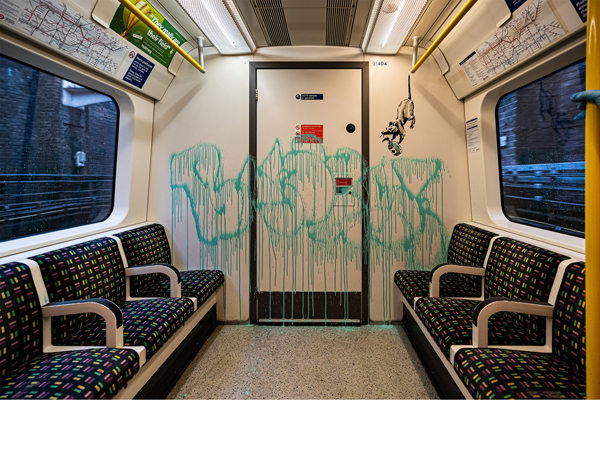 Banksy paid the London Underground a visit recently to paint a piece encouraging people to wear face masks. in a piece called 'If you don't mask, you don't get' rats appear all over the inside of a tube carriage causing mischief. The artwork was, however, short lived as it was all cleaned off as part of Transport For London's zero tolerance approach to graffiti days before it actually appeared on the artist's Instagram in a short video.
The rats are seen spraying a tag using anti bacterial gel, sneezing on the windows and using a facemark as a parachute amongst other mayhem in an artwork that TFL has since said was all created between Barbican and Paddington on the Hammersmith and City Line between 05:24 and 06:31 on 10 July. Somewhat ironically given their stance on graffiti TFL have invited Banksy back – "We'd like to offer Banksy the chance to do a new version of his message for our customers in a suitable location." Don't hold your breath.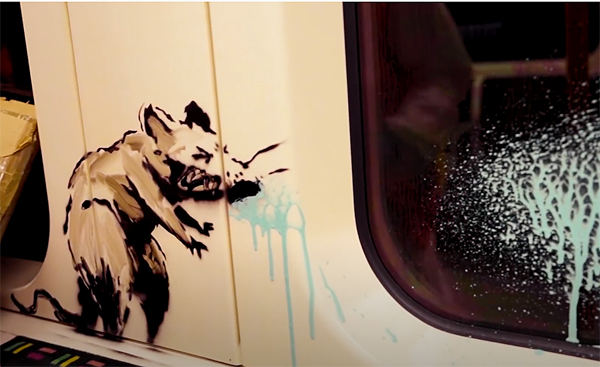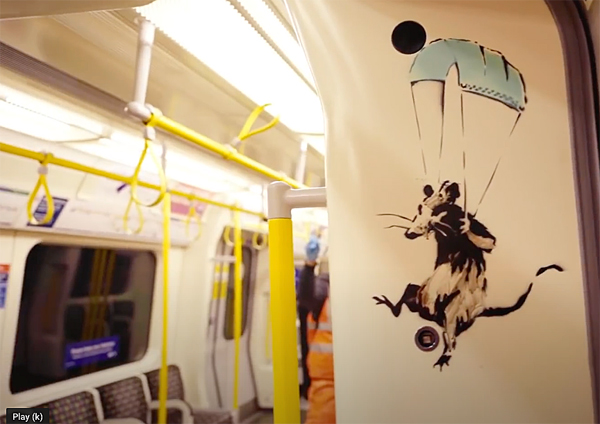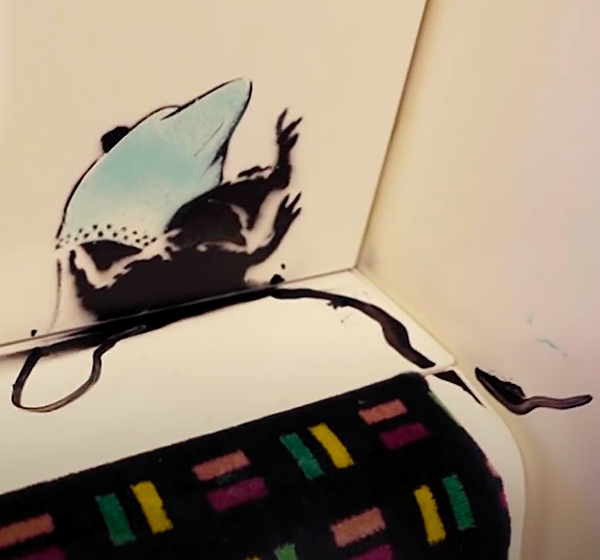 Unusually we get to see (presumably) Banksy himself in the video of the installation of If You Don't Mask You Don't Get'. He appears in full protective gear, wearing a baseball cap, hood, mask and goggles as he enters the station and gets on board a train along with his stencils in a cardboard carrier and a large cleaning sprayer that actually contains paint. It's the perfect disguise, in part enabled by the current Covid situation – so much so that it has raised security concerns about just how easy it was to do.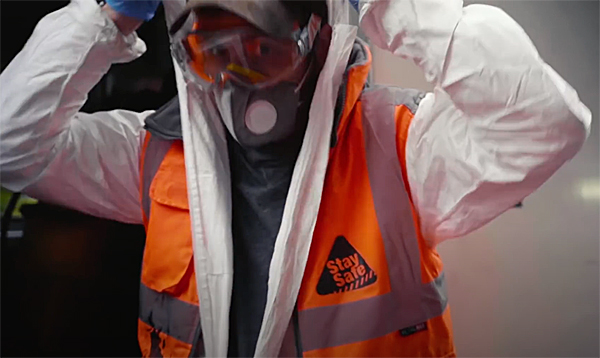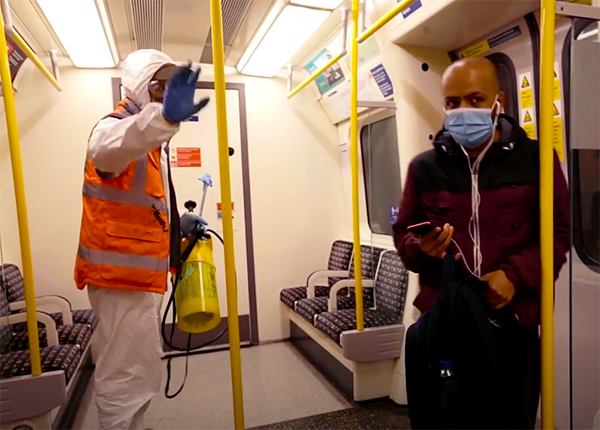 At the end of the video there's a neat little arrangement that see's the positive message "I get locked down" written on the station wall before the tube train's doors close, their perfect alignment revealing the second line "But I get up again" . The words are a play on the lyrics used in Chumbawamba's hit record 'Tubthumping' – itself a tribute to the 'resilience of ordinary people'.