Banksy uses the cloak of anonymity like a super power to be both almost universally known and yet unidentified at the same time. It's a tough trick to carry off as since he started out in Bristol in the 90's his real persona has remained stubbornly difficult to verify despite repeated attempts to reveal it. Sure you can look him up on the Internet but the more you read the harder it is to be sure about anything. There are so many theories and so much speculation you'll end up back where you started in no time and be no clearer. He himself has displayed no desire to be recognised on the street through both a desire to remain an elusive figure and because what he does is often straight up criminal damage. If you're looking for information on who he actually is this site is not for you.
Over the years he has gone from an artist whose work would be blasted off the walls by the local council to one whose work is actively preserved and promoted by the very same organisations. Off the street he has moved on from flogging 40 quid prints to selling works with six or even seven figure price tags. He's produced several books, a film and held multiple major shows both here in the UK and overseas. Over these pages you can see more of his work but at the moment it's only a fraction of the content from the old and original artofthestate website.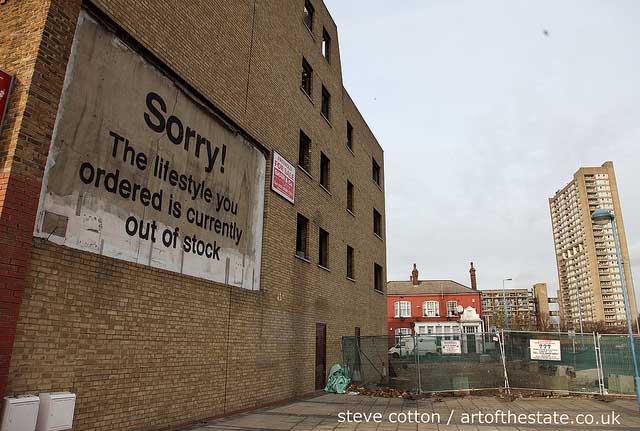 Banksy – Sorry! Painted on the side of a building that looks very much like a stalled housing development in Blackwall, East London in sight of the gleaming towers of Canary Wharf.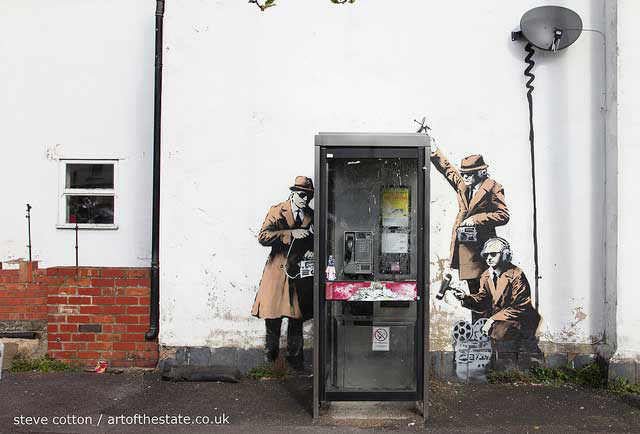 Banksy – Surveillance (Cheltenham). Spies monitor a phone box near the heart of Britain's Security Services HQ.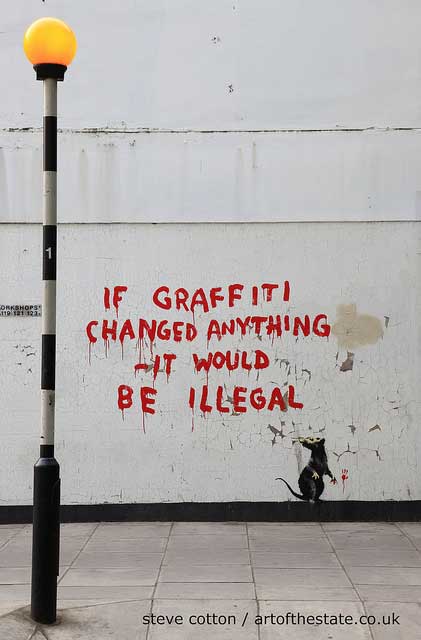 Banksy – If Graffiti Changed Anything – It Would Be Illegal. Work now tagged over and boarded up in central London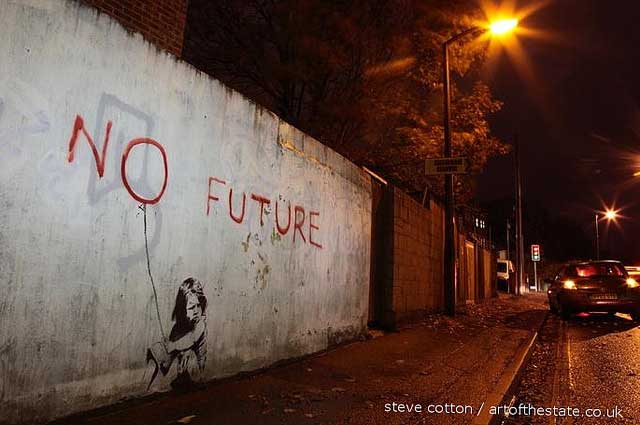 Banksy – No Future (Southampton) – found on a residential side street.
Back to LONDON STREET ART index